How to choose the right mattress for you
When choosing the right mattress for you, the first thing you need to do is consider your slee[ing habits like the position you sleep in. People have different requirements based on factors like size, shape, weight, and sleeping positions. 
It's impossible to approach mattress buying with a one-size-fits-all mindset. Your mattress should properly support your weight and align your bones to promote better quality sleep.
For instance, for side sleepers, which is the most commonly preferred position and often recommended by doctors to prevent back pain, it's recommended to choose mattresses with soft to medium firmness levels. These mattresses help maintain proper spinal alignment. If the mattress is too firm, it can exert excessive pressure on the hips and shoulders.
Stomach sleepers, on the other hand, benefit from firmer mattresses. This helps prevent excessive sinking of pressure points when sleeping in this position.
Back sleepers find medium-firmness mattresses to be the most suitable. Mattresses that are either too soft or too firm can compromise proper alignment in this position.
Combination sleepers, who change positions throughout the night, should also opt for mattresses with medium firmness. This ensures adequate support for their varying sleep positions.
The perfect pillow – for FREE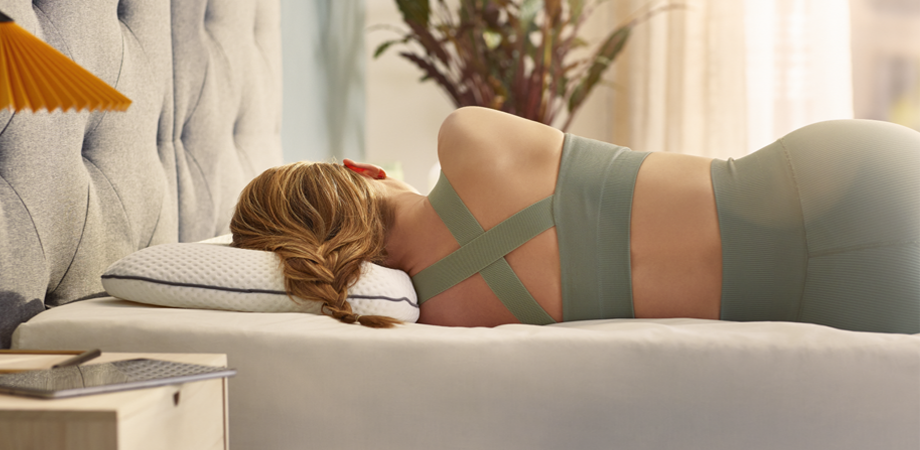 In fact, to help you achieve the ultimate night's rest, with any mattress purchase, you'll also receive the personalisable Diamond Pillow (retailed at $189) for FREE with any mattress purchase. 
The Emma Diamond Pillow's innovative diamond degree foam works to help you maintain the perfect temperature while you sleep. 
Complemented with a moisture-resistant pillow cover, providing you with extra breathability, there'll be no more waking up throughout the night in a sweat to flip your pillow to its cool side. 
On top of this temperature-regulating feature, this pillow's height and firmness can be personalised to your sleeping needs through its combination of firm and supportive layers. 
The layers include: 
First layer: Breathable, removable cover;
Second layer: Diamond degree foam, helping you maintain the right temperature throughout the night;
Third layer: The soft layer, providing comfort and ideal support for your neck, working to relieve pressure while you sleep; and lastly,
Fourth layer: Gel memory foam, bringing a feather-light and sinking feeling, while offering support for your head. 
For side sleepers, it's recommended to keep all 3 layers; for back sleepers, 2-3 layers; and for tummy sleepers, just one layer – you choose which layers you want to keep. 
So, are you ready to spoil yourself with a full night's rest?
IMPORTANT INFO We write about products and services we think you might like and may receive payment if you click on the links in this article or go on to make a purchase.