"After a short while it very quickly got to a point when he was saying, 'I think you're special, I think we're meant to be together, I'm only interested in you, we've been waiting all our lives to meet'. That's what they do, they target you to make you fall in love with them," she said.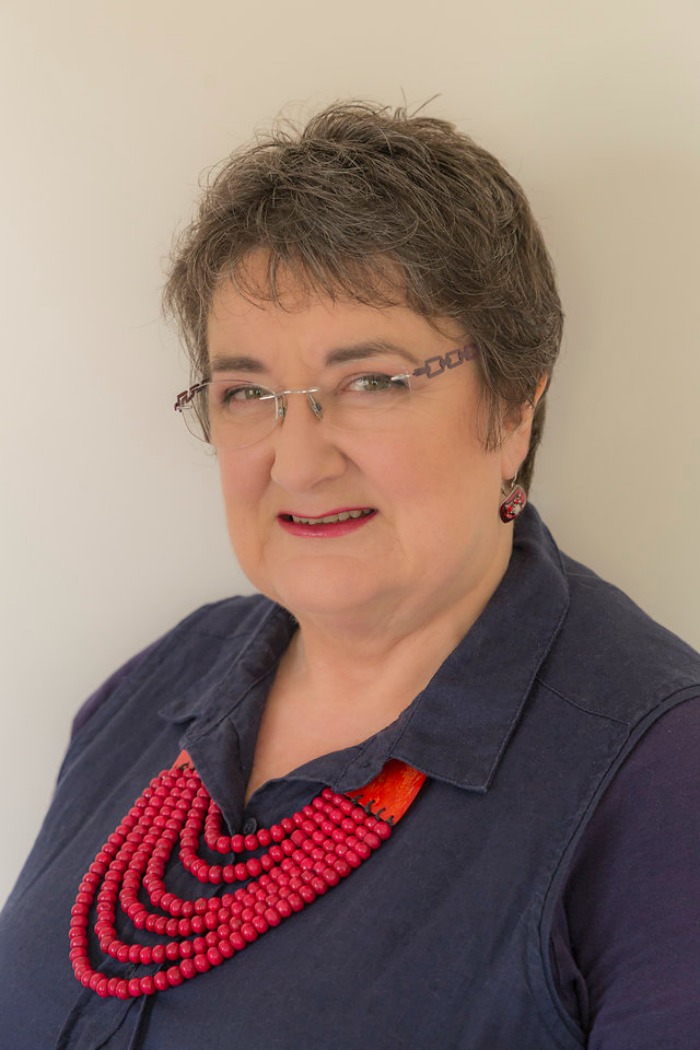 Within four to five weeks, Jan agreed to marry the 'man of her dreams', believing him when he said he would drop everything and move across the world to be with her – with his job as an 'engineer' making it possible for him.
In Jan's case, the man told her he was visiting his daughter in England before taking a short contract fixing a pipeline in Dubai. From there, he told her he would visit her.
"He asked me to start looking for a house for us to buy," she admitted. "Many of the stories I hear usually include a degree of tragedy about a previous relationship, a wife who's died of cancer, or in my case, the daughter went home sick from school and found the mother in bed with his best friend – that sort of thing."
Jan explained the requests for money only start when the scammer knows you're completely in love – which is what happened to her.
"The first instance happened when he had supposedly miscalculated what he would need for his materials for his work," she explained. "It was quite a big decision at the time, but here I was falling in love."
From there, the requests continued, with him even lying about being mugged and held by police – introducing a level of danger to speed Jan's payments up.
Read more: 'You have to live, you're not dead!' Over-60s share x-rated dating stories
The deception was so complete that the scammer sent her a fake bank statement showing he had $2million in a bank account in England, making her believe her generosity would be repaid within weeks.
"I wanted to be in partnership with him. When you become married you have a shared bank account, you're doing things together," she said.
Surprisingly, Jan admitted she initially questioned if it could all be a scam as she was paying the money, but chose to go ahead as she believed: "A scammer wouldn't be this intimate. It's the build-up of the intimacy that is their key tactic to take control of you."
She explained that once she was caught in the scam, no amount of warnings could have convinced her. In fact, she kept most of her payments secret from friends following the initial stages.
When mentioning their warnings, Jan admitted the scammer managed to cut her off from her friends by telling her they "wouldn't understand what they have" – something she described as "emotional abuse".
"You come out thinking, 'How on Earth could I have paid that amount of money'? But it's in bits."
The scammer took the cruel deception to new levels in the final few days as he lied about being involved in a car crash with his daughter, to convince Jan to transfer yet more money. She only discovered what had happened when the scammer told her he was boarding a plane back to England, and she never heard from him again.
Realising something wasn't right days later, she eventually contacted Victoria Police and filed a report, but there was nothing they could do as the money had been transferred overseas to Nigeria.
"I was very much in shock at first. You have grief at the lost relationship, grief at the lost 'dream future', you've got an incredible amount of debt that you have to adjust to. In those first few months I had to borrow money to keep myself going," she admitted.
Jan luckily managed to save back some money – enough to pull her out of debt – by selling her home and working for several more years in a fairly high-paid job, but due to giving large amounts of her superannuation away, she's now facing being a "poor pensioner".
Her agony wasn't over when the scam ended though, as Jan was even charged $76,000 in tax on the funds that were taken out of her super account.
"That felt like I was being fined for being a victim," she admitted. "I've got no secure accommodation, I'm in private rental. I'm lucky I'm in a good place at the moment but if that doesn't continue, I'm going to be on the streets."
Jan has now warned Aussies that there is no profile for a scam victim. While she said many people blame being "lonely" or "single" on falling for the lies, it can happen to anyone – and she's seen it herself, having now set up a support group and blog for other victims of scams.
Insight: Dating After 60 airs on SBS at 8.30pm on Tuesday, October 9. To see Jan's blog 'Romance Scam Survivor', visit the official site here.
Have you fallen victim to a scam like this?