We all know how to make good old fashioned scones but what about more flavoursome ones that pack a real sweet punch?
These scones are super decadent, rich and can be made for afternoon teas or even just for that special someone.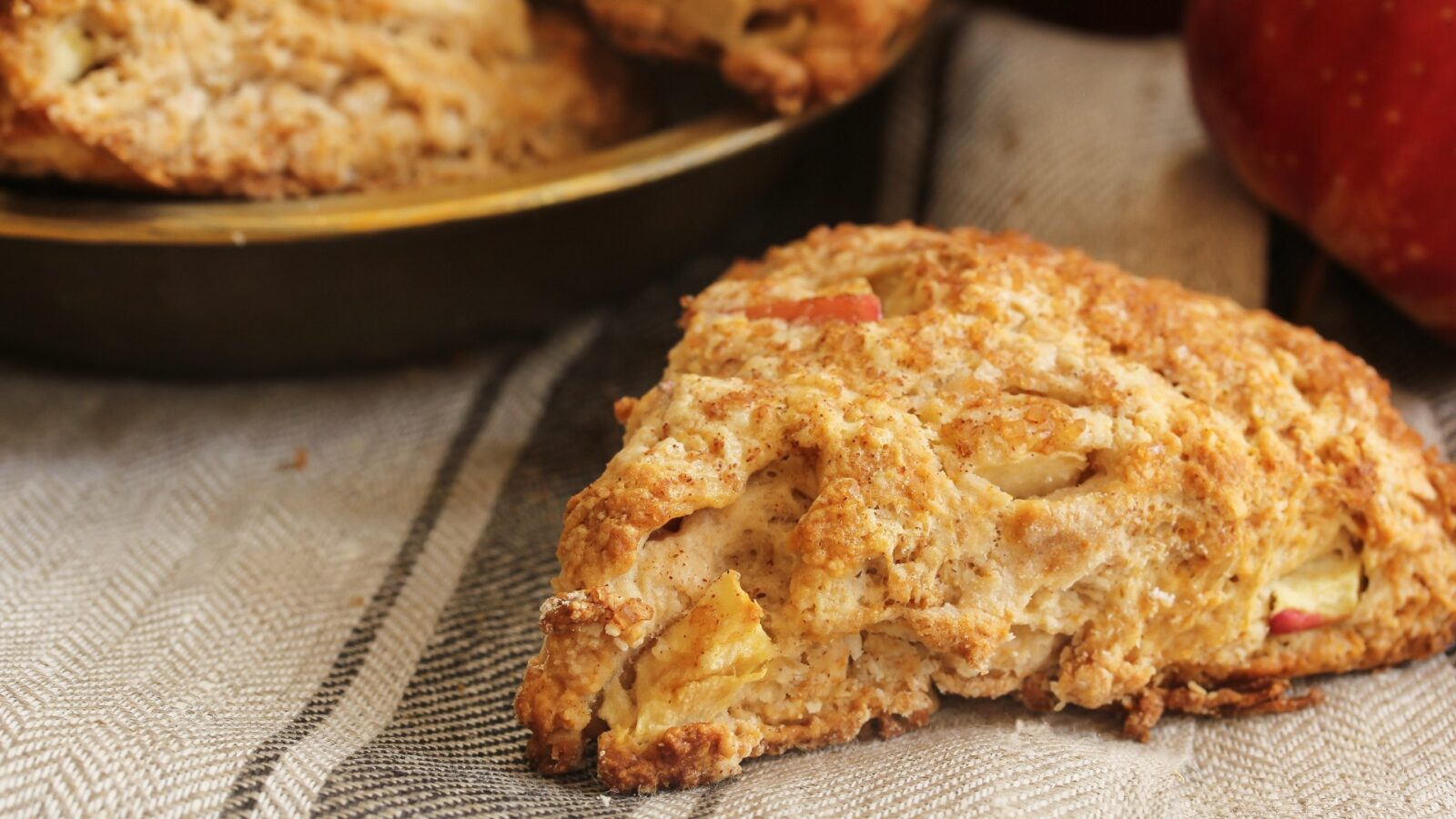 Makes: 8 scones
Preheat the oven to 230 degrees.
Prepare a cookie sheet with parchment paper. Set aside.
In a large mixing bowl, mix all dry ingredients – flour, baking soda, salt and cinnamon.
Mix in frozen coconut oil until the dry mixture starts to become crumbly
Mix in coconut milk, vanilla, maple syrup, and egg.
Knead for about 5 to 10 minutes or until dough is combined.
Fold in the baked apple and the caramel pieces and gently blend in throughout the dough.
If the dough is too sticky, add more flour.
After kneading the dough, remove it from the bowl, and place it on a flat, floured surface, then work the dough for a couple of minutes.
Shape dough into a round shape with your hands. Lightly roll with a floured rolling pin, sprinkling more flour on the dough to prevent dough from sticking to the rolling pin or surface. You want the dough to be at least half a cm thick.
Tidy up the outside edges with your fingers and then cut your dough into triangular pieces.
Transfer each piece of dough onto a lined tray and place it into the preheated oven.
Bake for 10 to 20 minutes, or until tops are lightly browned, then let cool.
Serve with cream and caramel drizzle.