If you've never had a go at making your own laksa before, this recipe is for you! A delicious and easy laksa that is packed full of amazing ingredients and plenty of flavours, it's one you'll be coming back to time and time again. A dish like this can be quite spicy when ordering at a restaurant, but here you can control the heat to your liking. A little bit of chilli is great for that authentic Asian flavour, but if you're not a fan of spicy food these days you can leave it out altogether. Serve with plenty of the garnish on top for that fresh burst of flavour and squeeze over lime juice to finish. YUM!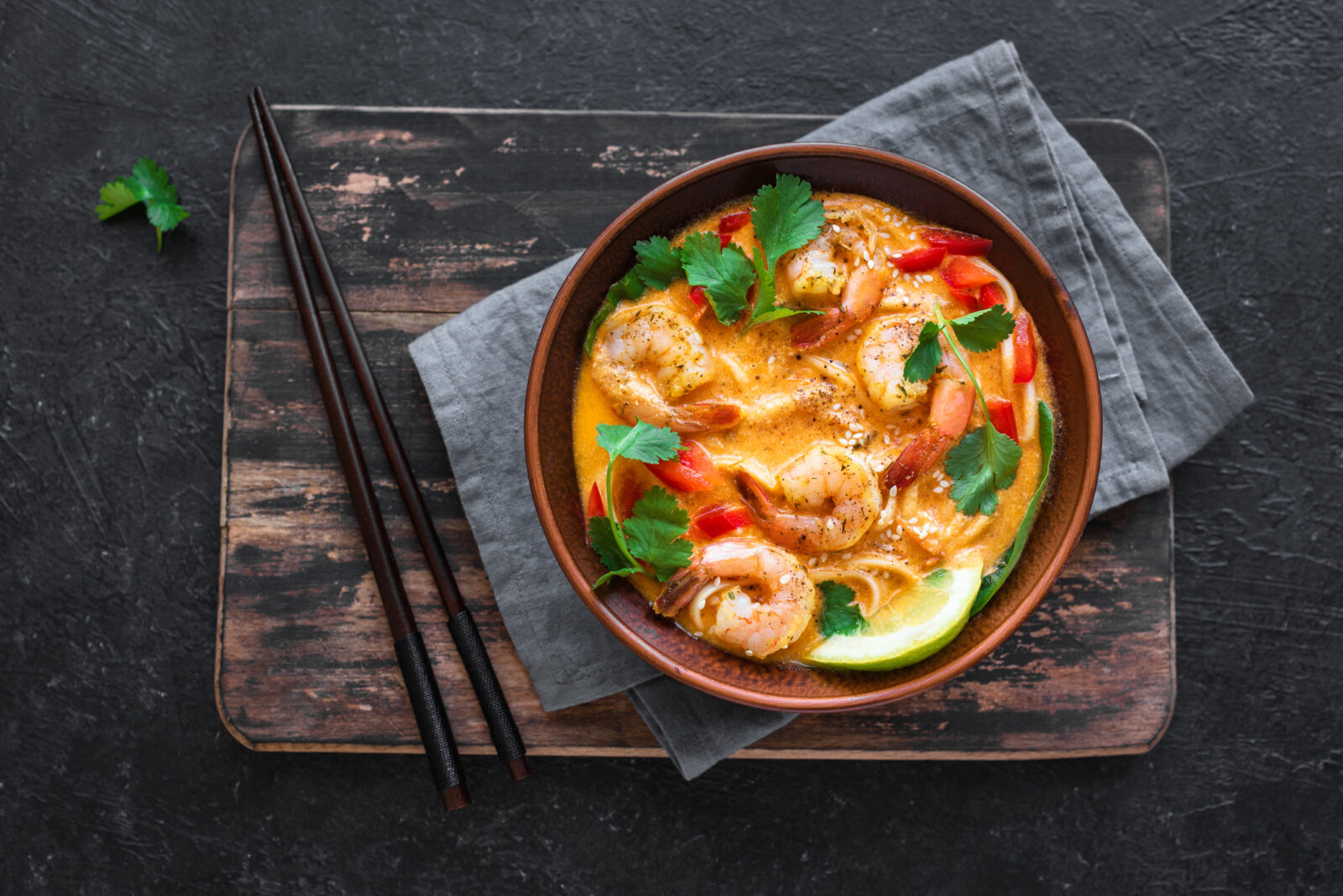 Ingredients
2 chicken breasts
2-3 tablespoons vegetable oil
1 large red onion, chopped and blitzed to a paste
230g laksa paste
400ml coconut milk
1 1/2 cups water
1 heaped tsp chopped red chilli (optional)
300g prawns
500g Hokkien noodles, blanched and drained
200g rice vermicelli, boiled until soft and then drained
8 bok choy
4 handfuls of bean sprouts
1 bunch of coriander, leaves picked or roughly chopped with stems
1 bunch of mint, leaves picked
2 limes
Method
1. Poach chicken breasts and shred. Heat oil in a saucepan. Add red onion paste and fry until caramelised. Add laksa paste and fry until fragrant. Add coconut milk and water. Bring to the boil. At this point, if the soup is not spicy enough for you, you can throw in chopped red chilli to taste, if using.
2. Add prawns. When they are almost cooked, turn the heat off. Pour hot water over the bok choy and sprouts to blanch. Drain.
3. To serve, place Hokkien noodles and rice into four bowls. Distribute chicken and remaining ingredients evenly.