The traditional Portuguese custard tart originated over 200 years ago and the recipe for these lovely little treats is still going strong today. They were first made by Catholic Sisters at a monastery in Lisbon and consist of a crème brûlée-like custard caramelized in a flakey pastry crust. They're often found in small cafes dotted around the country, but they should be made more often at home considering just how delicious and easy to make they are. Once they're cooked, wait till they're cool, then serve with a nice cuppa!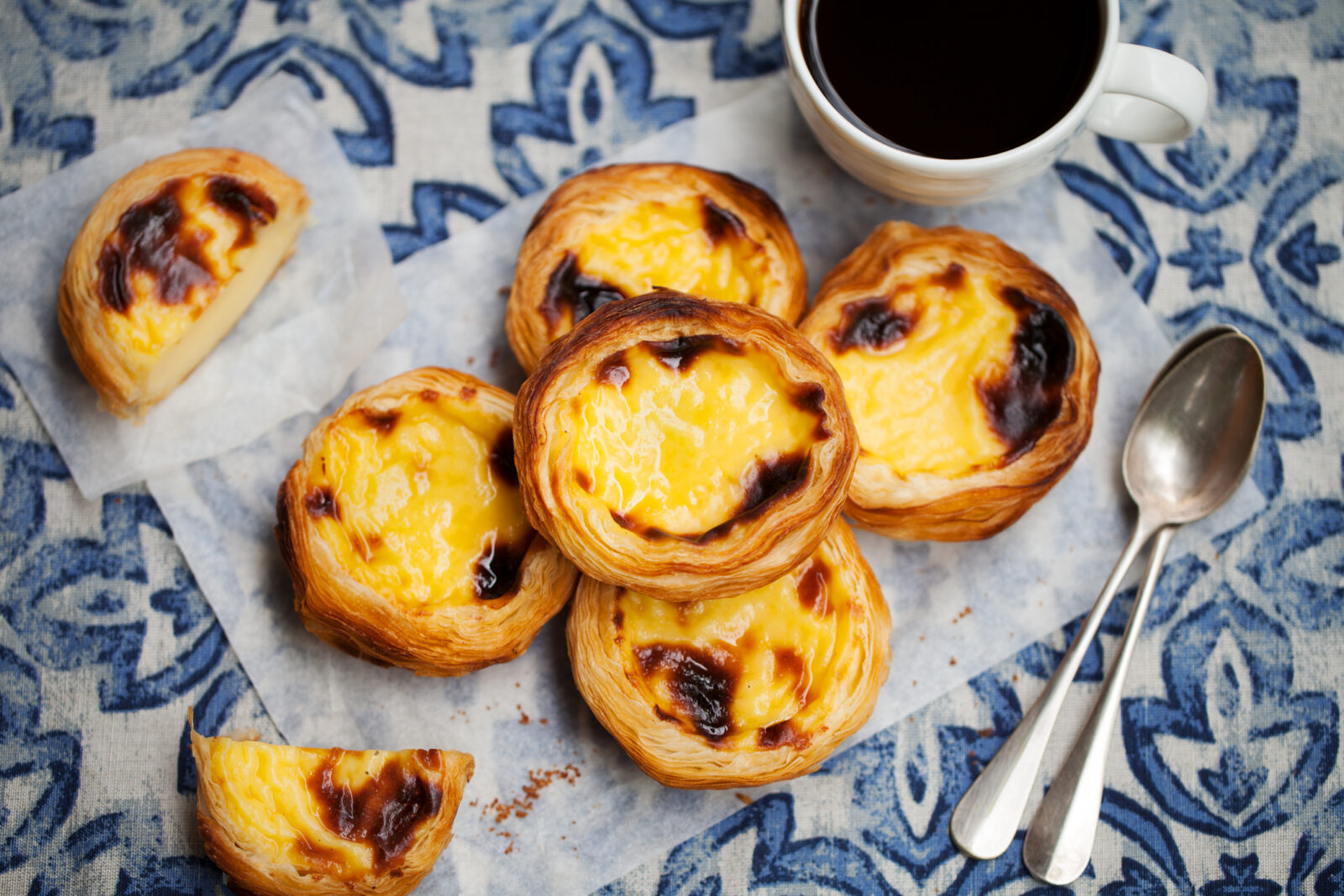 Ingredients
125g caster sugar
2 tablespoons cornflour
3 egg yolks
3 egg yolks
3 egg yolks
1 1/4 cups milk
2 teaspoons vanilla extract
2 sheets frozen butter puff pastry sheets
Plain flour, to dust
1 teaspoon ground cinnamon
Method
1. Lightly grease a 12-hole medium muffin tray. Combine sugar and cornflour in a bowl. Whisk egg yolks and milk together in another bowl until smooth. Pour into sugar mixture and whisk until combined.
2. Transfer to a small pan and stir constantly over medium heat until the mixture thickens. Remove from the heat and stir in vanilla. Transfer to a bowl. Cover with plastic, making sure the surface is covered, and leave to cool.
3. Lay 1 pastry sheet on a lightly floured bench top. Sprinkle with cinnamon and lay the second sheet on top. Cut in half. Roll up tightly from the short side to form a log. Cut into 2cm thick slices. Lay cut-side up onto a lightly floured surface. Roll out until 10cm in diameter.
4. Preheat oven to 220C. Line each muffin hole with a round of pastry. Fill each with custard. Transfer to oven and reduce temperature to 200C. Bake for 20-25 minutes, or until the pastry is golden and the custard has set. Cool in the tin for 10 minutes. Transfer to a wire rack and cool completely.