Dig into these delicious, juicy meatballs for lunch or dinner! They're loaded with delicious spices, plenty of feta, herbs and tender lamb creating the most wonderful flavour. They're influenced by Greek flavours so work perfectly with pita bread, Greek salad and tzatziki dolloped on top. The best part is they're super easy to make with everything thrown into a bowl, mixed together and fried lightly in a pan. Any leftovers can be stored in the fridge and reheated the next day for lunch or dinner. Enjoy!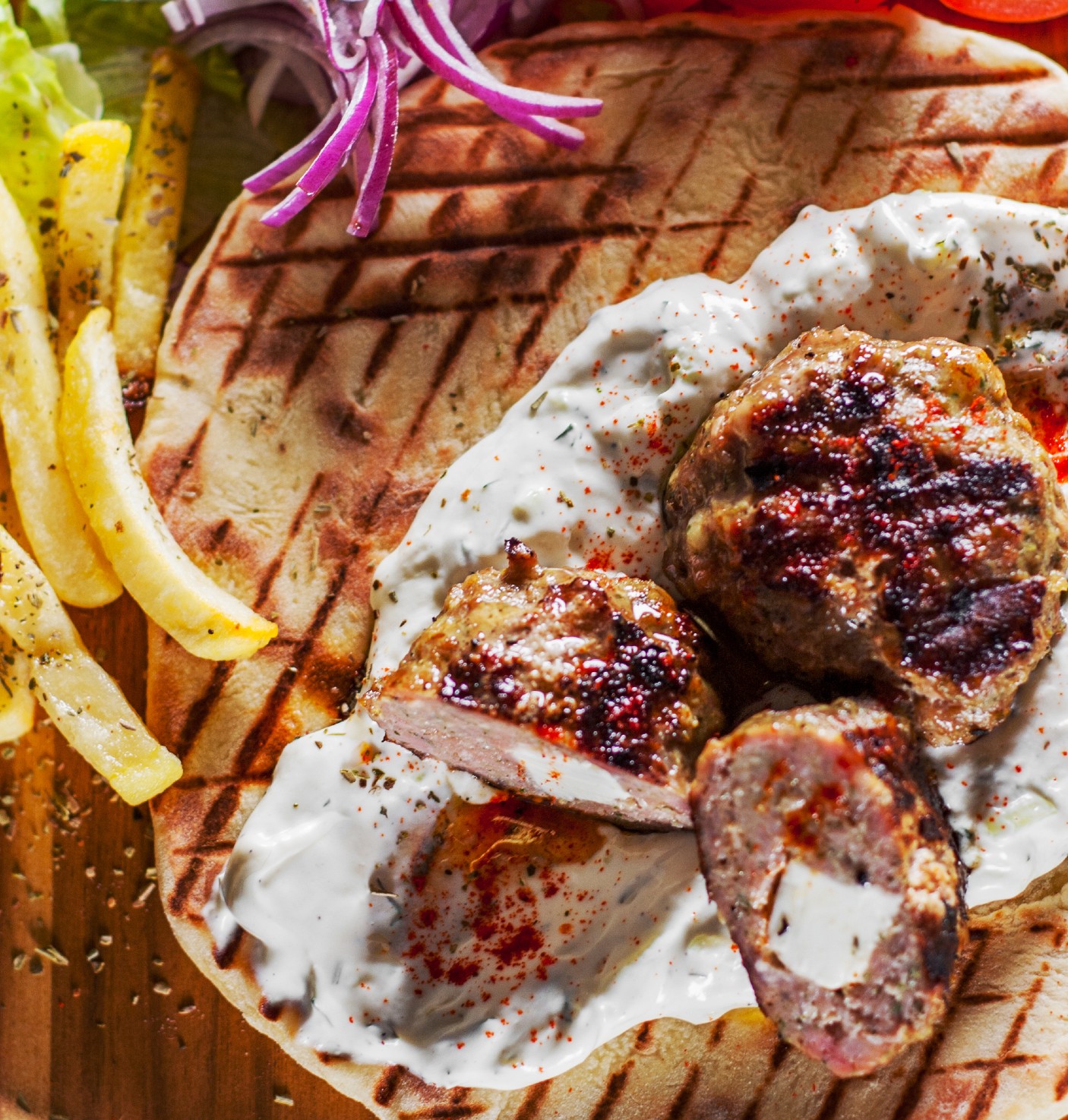 Ingredients
500g lamb mince
1 onion, finely diced
½ tablespoon chopped mint leaves
½ tablespoon chopped oregano leaves
1 tablespoon ground cumin
1 tablespoon ground coriander
1 egg
½ cup dry breadcrumbs
100g crumbled feta cheese
Salt and freshly ground black pepper
Oil, for cooking
Method
1. Mix the lamb with the onion, herbs, spices, egg, breadcrumbs and feta and season with salt and pepper. Roll into small golf-ball-sized pieces – you should get about 16–18 meatballs from the mixture.
2. Preheat the oven to 180C.
3. Heat a heavy-based frying pan over medium-high heat and add a splash of oil. Cook the meatballs in batches, for 3–4 minutes on each side, or until brown. As they cook, lift them onto a baking tray and transfer them to the preheated oven.
4. When all the meatballs are cooked, serve straight away with tzatziki, pita bread and a Greek salad.