Once you've had this amazing curry once, you'll be going back to it time and time again. While you can always reach for a jar of ready-made curry paste, this authentic version is so much better and uses spices that most of us have sitting around in our cupboard anyway! The recipe makes a big batch, so anything you don't get through, just freeze in a container for later. If you're not a fan of spicy food, leave out the chilli – it'll still taste great! Once served, sprinkle over a little coriander and top with a dollop of natural yoghurt. Yum!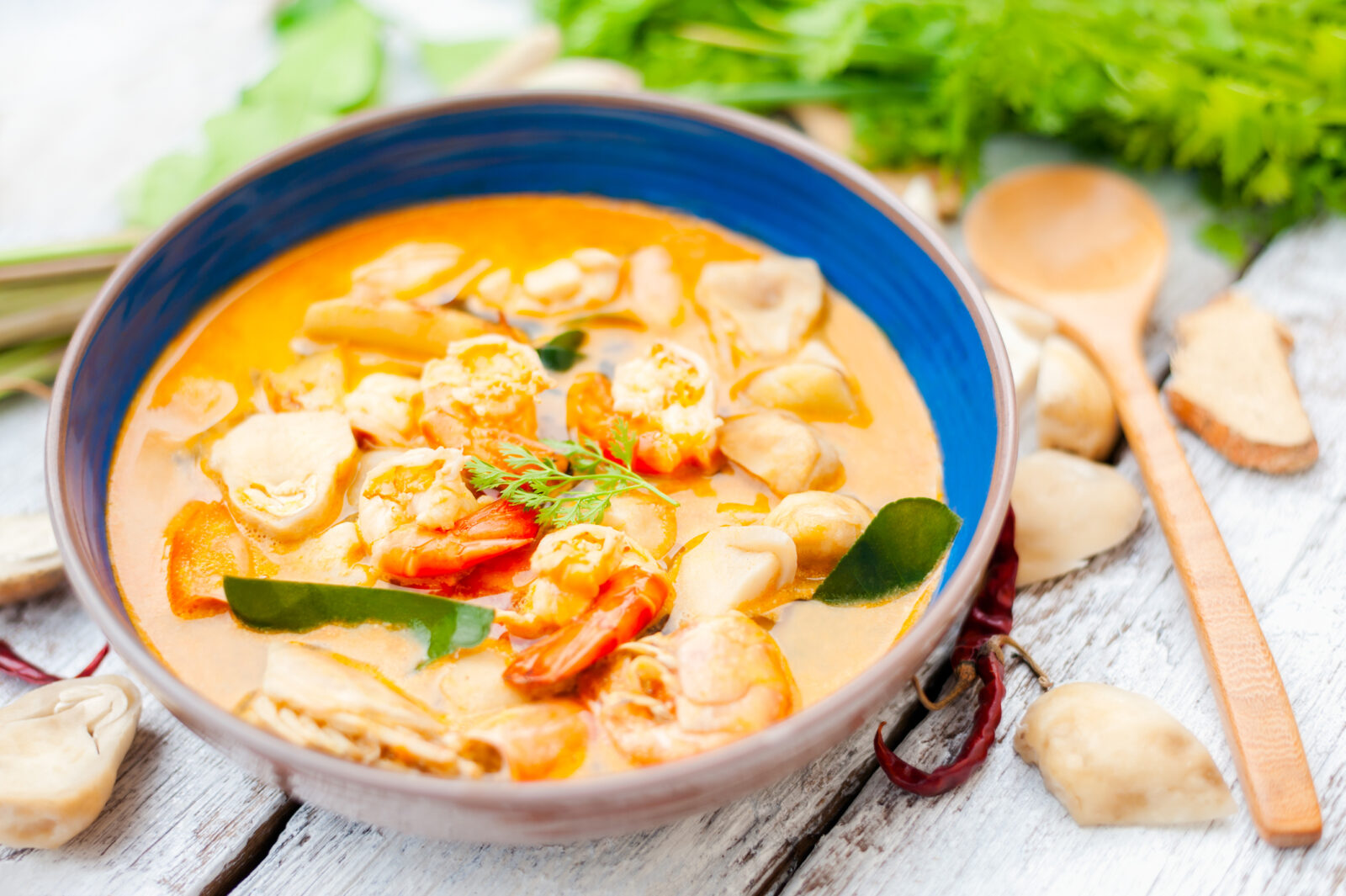 Ingredients
2 teaspoons vegetable oil
5cm piece ginger, finely chopped
2 teaspoons madras curry powder
1/2 teaspoon dried chilli powder
1/2 teaspoon ground turmeric
2 tomatoes, peeled, deseeded, finely chopped
1/2 cinnamon stick
2 bay leaves
400ml can of coconut cream
2 cups chicken stock
1.5kg large green prawns, peeled, deveined, tails intact
Coriander, to sprinkle (optional)
Method
1. Heat oil in a large, heavy-based saucepan over low heat. Add ginger. Cook, stirring, for 2 minutes or until softened. Add curry powder, chilli powder and turmeric. Cook, stirring, for 1 minute or until aromatic. Add tomatoes, cinnamon and bay leave. Stir to combine.
2. Slowly add coconut cream, stirring constantly. Add stock. Increase heat to medium. Cook, uncovered, for 10 minutes or until sauce thickens slightly.
3. Reduce heat to low. Add prawns. Cook for 3 minutes or until prawns just turns pink. Discard cinnamon. Serve.