If you are looking to try something a bit different for dinner, then why not try this risotto dish? It takes a much-overlooked vegetable and turns it into the star of this dish. With just 15 minutes of preparation time and a further 25 minutes to cook, this dish can be on your table in under an hour. The colour and beautiful taste are sure to be a winner at your house.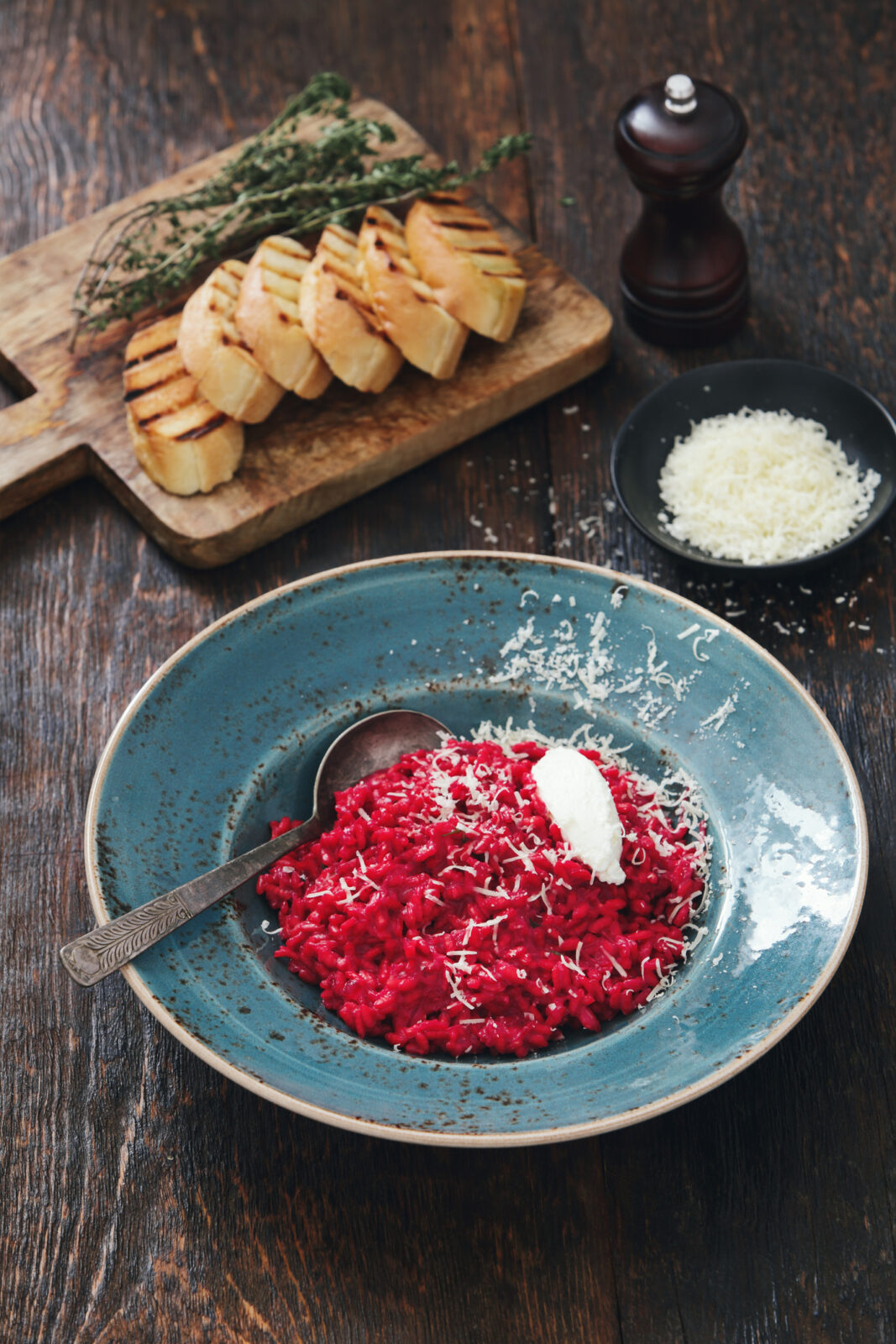 Ingredients
Method
Take the beetroot and stock and combine in a saucepan over high heat. Bring to the boil before reducing the heat and allowing to simmer gently.
Heat oil in the pan before adding the garlic and fennel. Cook for 5 minutes or until the onions have softened and taken on a light golden colour.
Add the rice and stir for 2 minutes (the rice should appear less glassy by this stage).
Add the wine to the rice and continuously stir with a wooden spoon until all the liquid has been absorbed. Then add the 1/2 cup of beetroot mixture and again stir until all liquid has been absorbed.
Continue to add the beetroot/stock mixture to the rice a ladleful at a time, stirring continuously. Do not add another ladle of liquid to the pot until the previous one has been absorbed.
Cook for 20 minutes or until the rice is tender yet firm.
Remove the pan from heat and toss in parmesan then stir. Season with salt and pepper.
Serve immediately.