Method
Cut pumpkin into 3cm cubes. Place cubes on a heatproof, microwave-safe plate. Add 1 tablespoon cold water. Cover. Microwave on high for four minutes or until just tender. Drain. Set aside 10 minutes to cool.
Trim onion bulbs, leaving 1cm of stalk. Thread pumpkin, tomato, and onion alternatively onto skewers. Place on a baking tray, spray with oil. Season with salt and pepper.
 Cook skewers directly over a fire for 12 minutes or until golden. Sprinkle with thyme.
Dinner frittata
You can't go past a simple frittata, and bacon and mushroom make the perfect frittata combination. Simply serve with a side of salad and you'll have a tasty meal for the whole family to enjoy. If you can't get through it all in one sitting it's great the next day for lunch.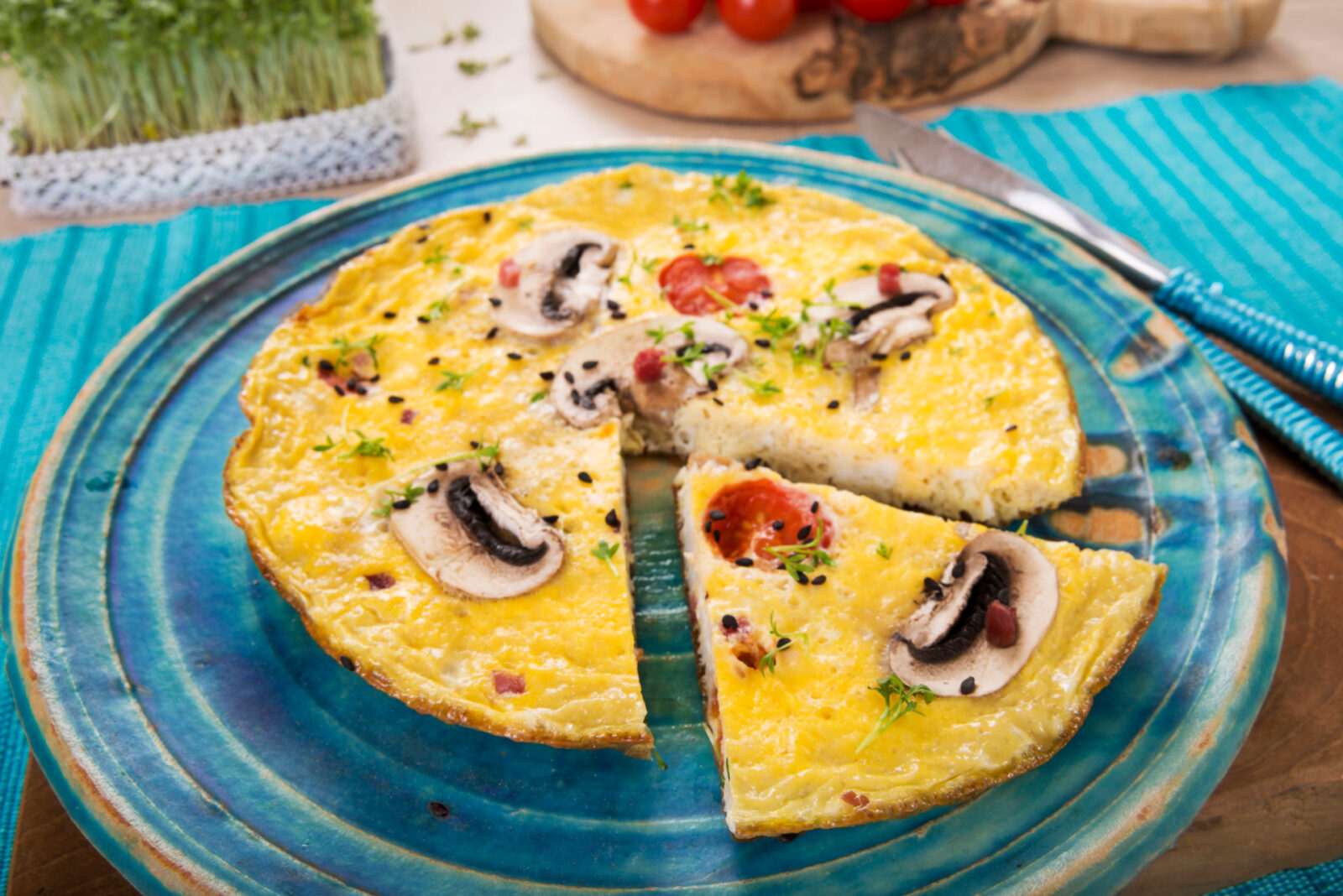 Ingredients
2 tsp oil
1 red onion, cut into thin wedges
175g shortcut bacon, thickly sliced
400g can mushrooms, drained
1 1/4 cups firmly packed baby spinach
8 eggs
1 medium tomato, sliced
Method
Heat oil in a 22cm heavy-based, non-stick frying pan over medium heat.
Add onion and bacon. Cook for 4 to 5 minutes or until onion has softened.
Add mushrooms and 2 cup spinach. Stir to combine.
Whisk eggs. Season with salt and pepper. Pour egg mixture over bacon mixture. Lift and tilt pan to distribute egg mixture. Top with tomato.
Cover pan tightly with foil. Cook for 15 to 20 minutes over camp fire. Set aside for 2 minutes. Top with remaining spinach.
Choc banana turnovers
Your grand-kiddies will love these! All that backyard camping can get pretty exhausting, and nothing perks children up more than a little sugary treat.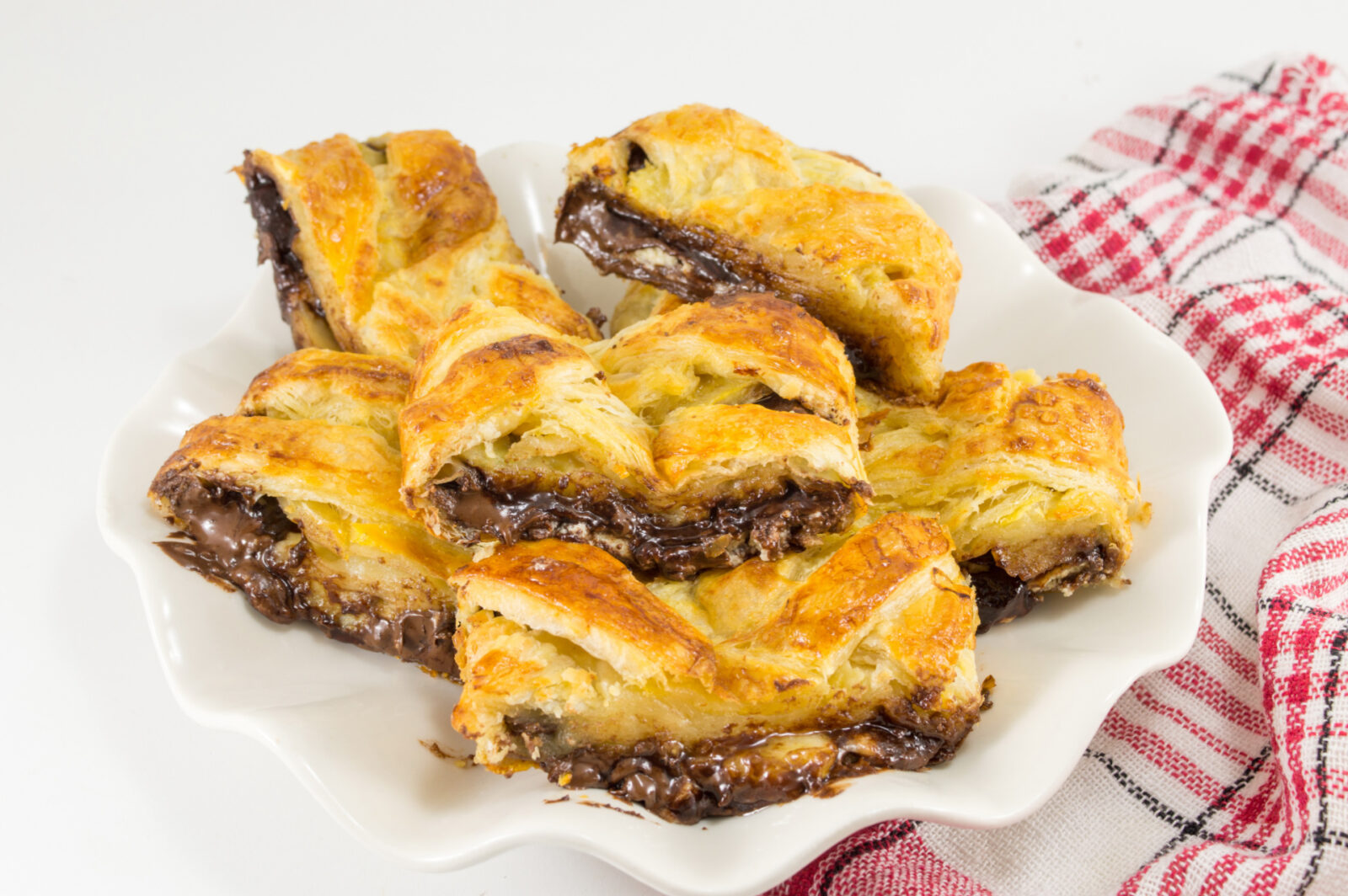 Ingredients
Vegetable oil, to grease
1 1/2 cups self-raising flour
1/4 cup chilled butter, chopped
1/3 cup milk
100g dark cooking chocolate, broken into squares
2 large bananas, peeled, sliced
Method
Preheat oven to 200°C. Brush a baking tray with oil to grease. Place the flour in a bowl. Use your fingertips to rub the butter into the flour until the mixture resembles fine breadcrumbs.
Make a well in the centre and pour in the milk. Use a round-bladed knife in a cutting motion to mix until evenly incorporated and the mixture begins to hold together. Turn onto a lightly floured surface and gently knead until smooth.
Divide the dough into 6 equal portion. Roll out 1 portion to a 15cm-diameter disc. Place one-sixth of the chocolate and  banana on one side of the dough. Fold over to enclose the filling. Press the edges together to seal. Place on the prepared tray. Repeat with the remaining dough, chocolate and banana. Use a shark knife to make 2 cuts in the top of each turnover.
Bake in the oven for 12 minutes or until golden. Set aside for 5 minutes to cool.
Olive damper
You can't go on a camping trip without making some good ol' damper. We've changed up the classic recipe slightly by adding some olives in the mix. And so the grandkids can get involved, the damper is cooked over the campfire on a stick.
Ingredients
1 cup self-raising flour
1 tsp sugar
1 tbsp butter
1/2 cup milk
1 cup drained black sliced olives
1 pinch salt
Method
Rub the butter through the flour until it's all crumbly. Stir in olives.
Mix the salt, sugar and a little milk at a time until it forms a dough.
Divide into two pieces and roll into a snake shape. Wind around a clean, dry stick. Hold over the campfire to cook.
Basic pancakes
When it comes to camping, pancakes for breakfast are a no brainer. The ingredients can be prepared in advance and can easily be cooked over the campfire. We've included a basic pancakes recipe below to help get you started, but feel free to add in your favourite extras or toppings.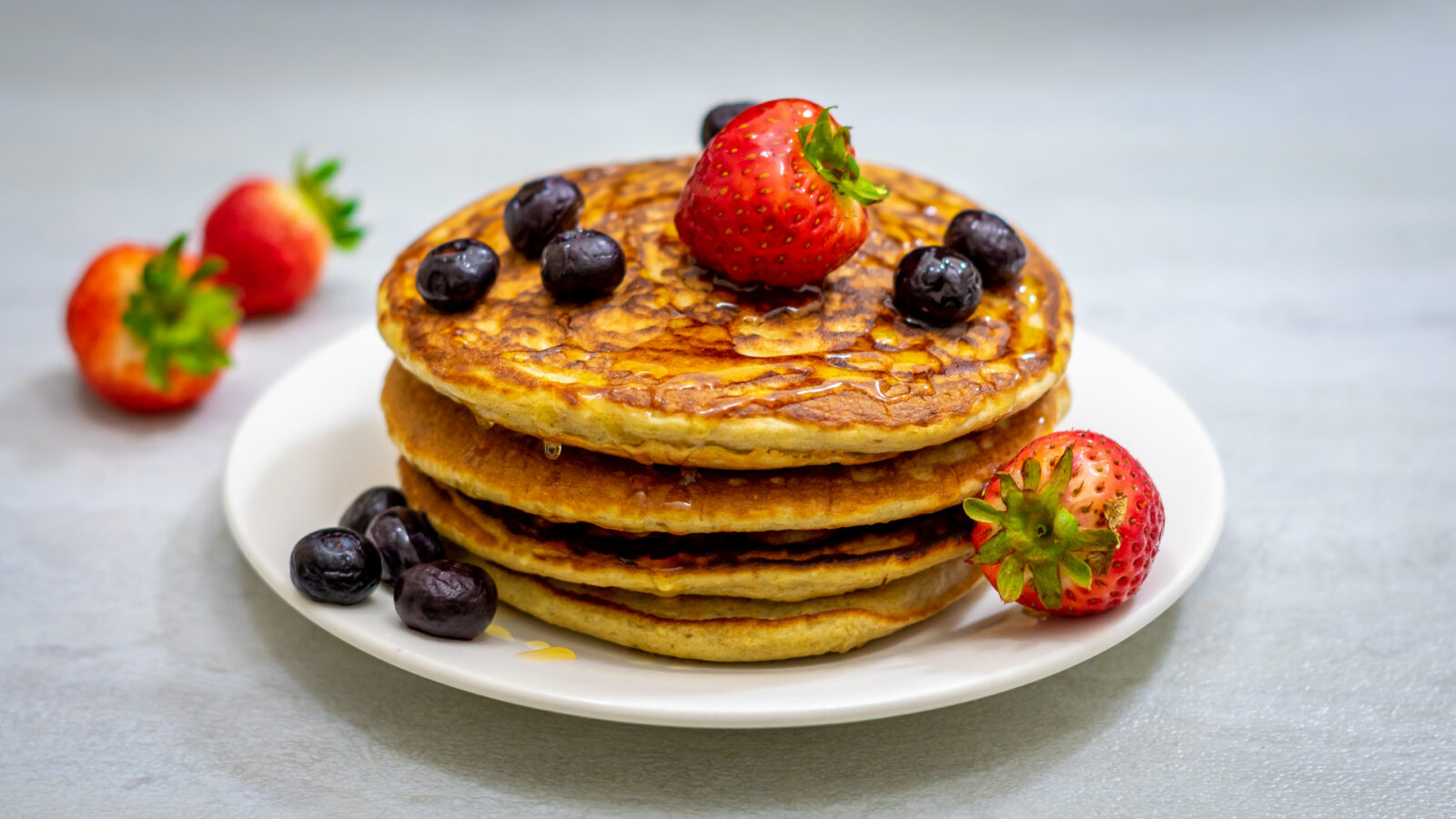 Ingredients
1 1/2 cups milk
1 egg
2 tsp vanilla extract
2 cups self-raising flour
1/4 tsp Bicarbonate soda
1/3 cup caster sugar
25g butter, melted
Butter, to serve
Method
Whisk milk, egg and vanilla together in a jug. Sift flour and bicarbonate of soda into a bowl. Stir in sugar. Make a well in centre. Add milk mixture. Whisk until just combined.
Heat a large non-stick frying pan over medium heat. Brush pan with butter. Using 1/4 cup mixture per pancake, cook two pancakes for 3 to 4 minutes. Turn and cook for another 3 minutes. Repeat with remaining mixture, brushing pan with butter between batches.