The delivery process
Just like any online purchase, I get impatient and expect to get my delivery ASAP. But my experience with Eva Mattress was seamless and fast. The online ordering process was clear and simple (not to mention it was free delivery, too), and I got my queen-sized mattress delivered the very next business day! The team texted me to let me know when my mattress was picked up by a courier and I was able to track the courier with the link they sent me.
The mattress arrived in a tall rectangular box, about two metres long and 50cm wide. I was also pleasantly surprised to see a little set of wheels attached to the bottom of the box and a handle on the top.
The unboxing
There was a handy QR code printed on the outside of the box which we were told to scan prior to unboxing our new mattress. The instructions were extremely simple to follow.
We proceeded to shimmy the rolled-up mattress out of the box and positioned it in the centre of our bed frame. At this point, we were a bit worried that having a rolled-up, vacuum-sealed mattress may compromise the quality or effectiveness of the springs, but we've already come this far now so we pushed our doubts aside and carried on. Within minutes we were standing in front of a fully unfurled, high-quality, queen-sized mattress with a luxuriously soft mattress topper.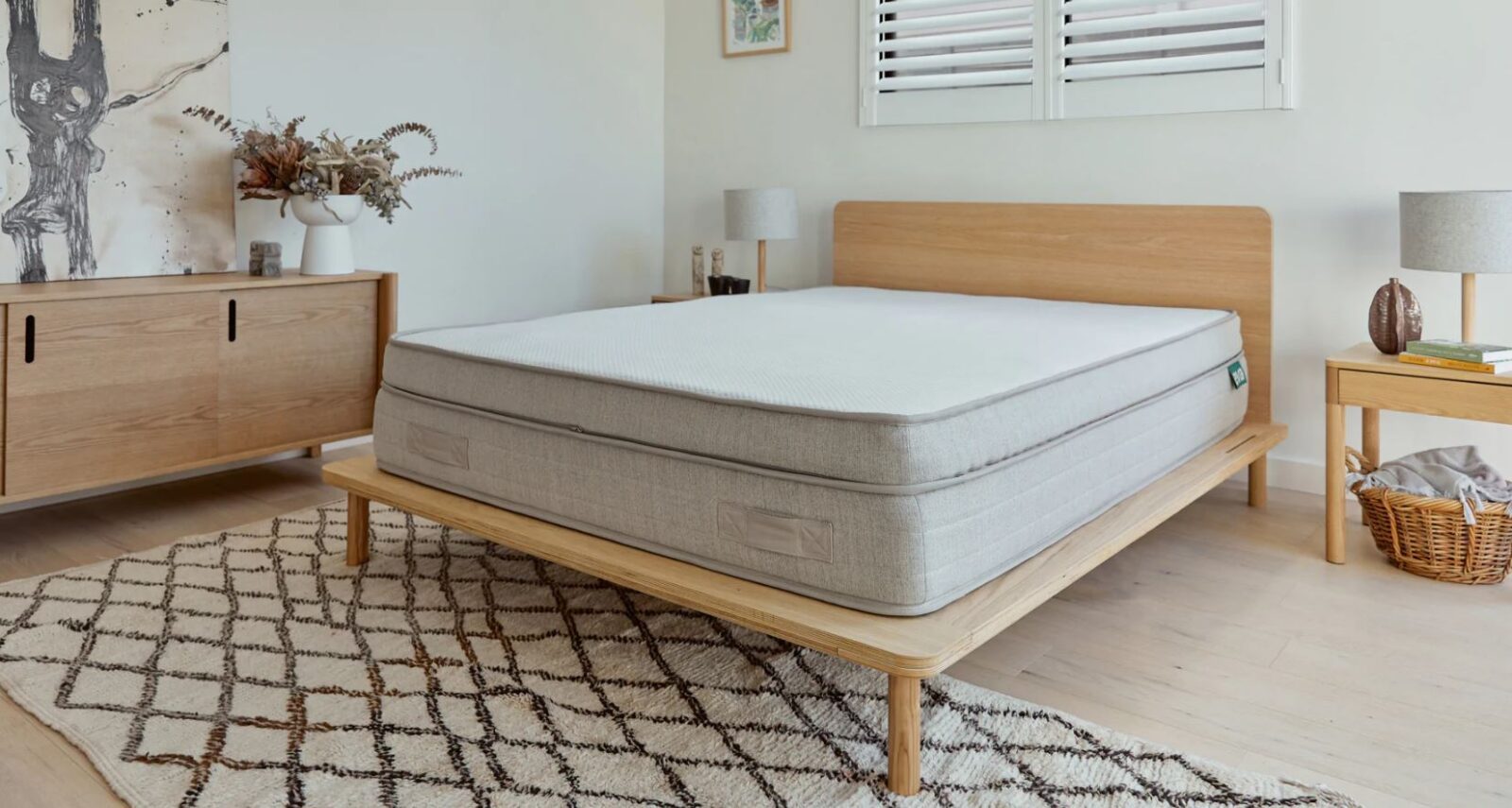 Personalising our mattress
One of the things that drew me to the Eva Mattress Plus was the fact that you can customise the mattress' firmness with its swappable foam layers. You can choose from three firmness levels: Medium, a Firm, or a Medium-Soft. All you need to do is unzip the top cover (which is also fully removable and can be machine-washed!) and configure the layers to your preference.
It was almost as if I was getting three different types of mattresses rolled up into one, which is a win-win because I can change the configuration of my mattress depending on my needs rather than buy a new one!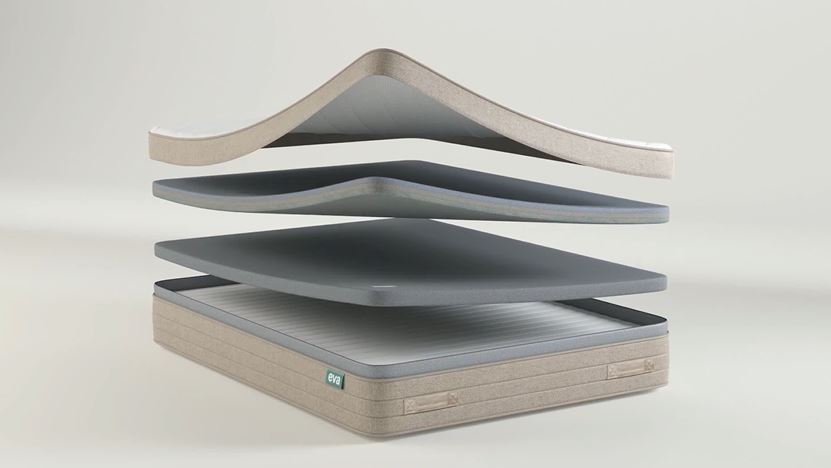 The top comfort layers also sit on a bed of five zone pocket springs to provide maximum stability and support. I was surprised to learn this because it's often thought that all mattresses-in-a-box are made of foam, but the way the Eva Mattress Plus is built is actually quite similar to the beds you would find in a mattress store.
The first night's sleep
My partner suffers from lower back pain so he was a bit nervous to try a new mattress. He also tends to toss and turn in his sleep, which makes me feel like I am riding a wave of disturbance! And so finding a new mattress that offers low disturbance was crucial for me.
I am happy to report that our first night's sleep was extremely comfortable, and best of all, I did not feel my partner's movements at all! I also tend to sleep quite close to the edge of the mattress and the edges of our old mattress had zero support as you would feel yourself slipping off the bed. I was pleased to find out that unlike other mattresses in a box, the Eva Mattress Plus has a supportive foam encasement for optimal edge support.
The conclusion
Although it's only been a little while since I've been trialling my new Eva Mattress Plus, if it's anything like my first few nights' sleep, I am sure my new mattress and I will get along just fine for many years to come.