"Being a parent is like you have reached Base Camp on Mt Everest however being a Grand Parent you have reached the Summit of Everest love them and teach them protect them and most of all enjoy them God Bless"- Raffaele Pironti
"Your grandchildren are your one chance at immortality. If they remember you when you're gone, their grandchildren will hear about you."- Glen Crawford
"Being a grandparent is the second best thing to being a mother. It makes you realise that you have the best of both worlds."- Denis Thynne
"Love being Grandparent's in fact I like being a Nanna as much as being a Mum!!" – Val Warren
"Being a grandparent is fantastic and being a great-grandparent is the icing on the cake"- David Gloria Harris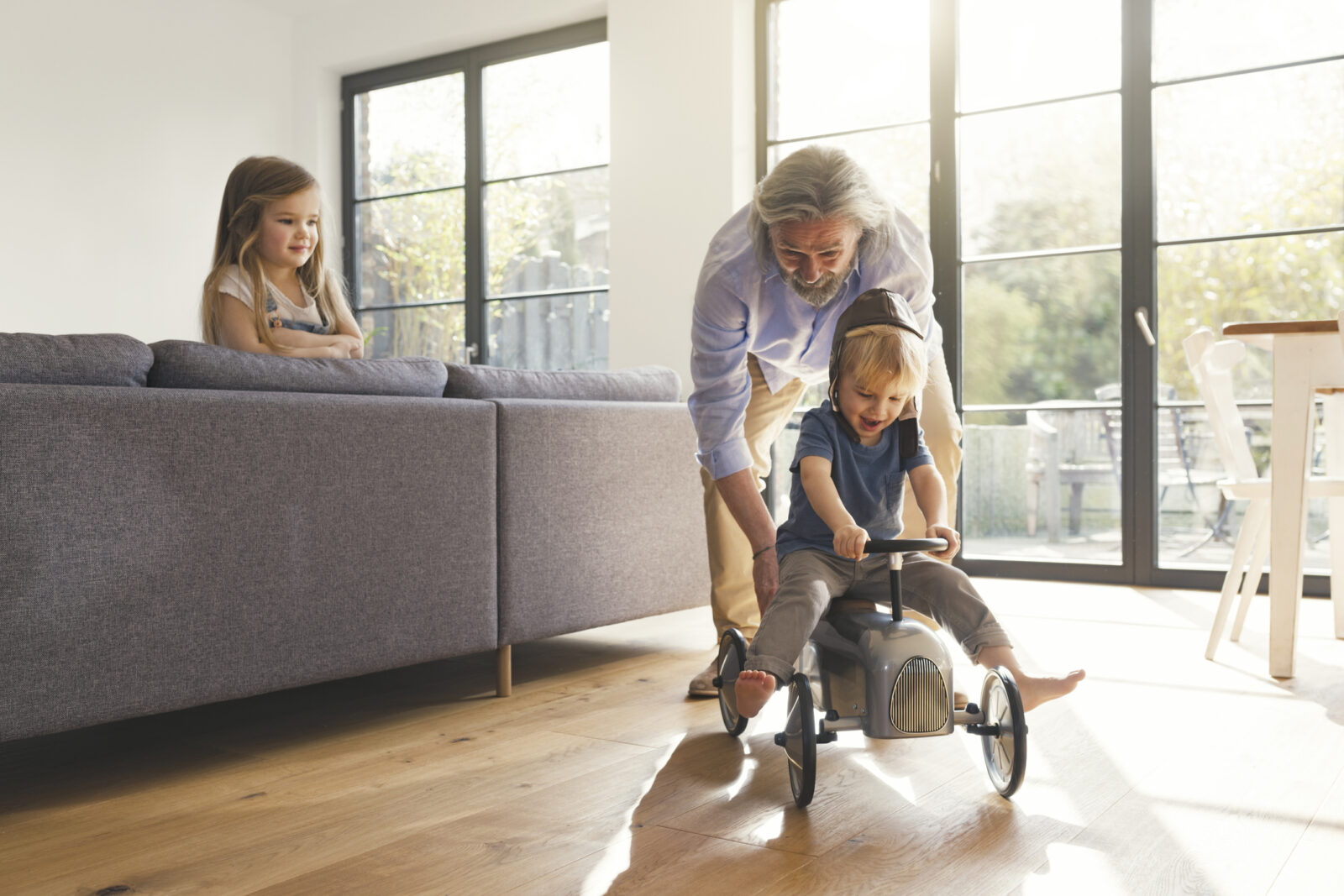 Others see it as an opportunity for mischief and memories.
As a parent, you had to instill in your children important lessons about right and wrong, ensuring your kids grow up to be well-rounded members of society. But now that you're a grandparent, you have free reign to bend and break the rules.
"What happens at grandma's stays at grandma's"- Patricia Mantle
"It's just like being a parent except I let him eat more biscuits. He loves Nannies biscuit container."- Erica Brooks
"Love my grandies all five of them. I feel it is my duty to spoil them." – Angela McLeod
"Love being a grandparent. Spoil our grandies with love, have taken them all away with our caravan. Just making memories. All the fun you want without too much responsibility as you give them back to their parents for that. Love them all unconditionally and equally."- Sandra Smith
While the rest enjoy endless amounts of hugs and kisses
While there are countless reasons why being a grandparent is an incredible experience, there's no doubt that the bond between grandparent and grandchild is irreplaceable.
"Unconditional love always"- Lynne Fairbrother
"My two grandchildren are my world. Nothing better than being a grandparent and watching them grow up. Walking to school every day with my little grandson, seeing his face light up when I go to pick him up & his little hand in mine along with his endless chatter is priceless. His older sister asks me every time I see her ' did you miss me nanny because I missed you' has the most infectious laugh & beautiful smile just makes my heart melt. I love their daddy (my son) with all my heart but my love for them is totally different. All 3 of them make my day every day. I am very lucky."- Sheila Blakemore
"My experiences with all 5 of my Grandkids have been wonderful. I have 2 of my Granddaughters (16 & 14) & 2 of their friends staying with me at the moment and it is pure joy. I'm convinced they all live on different planets but they are so entertaining and fun. Advice to other Grandies- be patient with them, listen to them and provide positive feedback to them. There are so many bad influences out there that can be very damaging to children these days. Have fun."-Des Buckely
"My 17-year-old grandson said 'Nan, you give the best hugs in the world'. Hugs, love, time, listening and being there and never judging. Unconditional love is all it takes. You will get it back tenfold. My four grandsons are my treasures."- Kaye Caulfield