What is mineral make-up?
Rachel Riley DipBT, BDSc, from James Vivian Dermal Therapies clinic in Sydney, recommends mineral make-up, as the natural ingredients benefit the skin and won't cause congestion or irritations like other make-up.
"Mineral make-up sits as a second skin, unlike regular make-up, which can absorb into your skin, causing breakouts, congestion and irritations," she said. "Recommended by dermatologists and skin specialists worldwide, mineral make-up is formulated using the purest [ingredients] that complement skincare products, protect the lipid barrier, and assist in resolving skin concerns. Natural minerals (Titanium Dioxide, Zinc Oxide, Iron Oxides, Boron Nitride, and Mica) are ground and finely milled, creating soft, light-reflecting pigments.
"It is especially compatible with mature skin, as the minerals create a smoothing effect, minimising lines and pores. Unlike commercial options, mineral make-up will also interact well with any kind of light, including flash photography."
Hobson says women around the world are becoming more conscious and seeking out healthier options, leading to a rise in mineral make-up over the past decade. "From lightweight BB and CC creams to full-coverage foundations and pigmented colour options, there is no shortage of choice for the conscious consumer," she said.
More benefits
According to Riley, mineral make-up can offer benefits to all skin types, but says it can be especially good for breakout-prone, sensitive or sensitised skin types that are irritated by more traditional make-up.
Mature skin demands more care and hydration, and mineral make-up is packed full of revitalising ingredients that nourish and soothe skin ailments. Another benefit of mineral make-up is that it does not sit in fine lines and wrinkles or clog pores.
"The natural mineral compounds offer anti-inflammatory properties and – to prove this – mineral make-up can be applied immediately following in-clinic procedures," Riley said. "Benefits also include in-built UVA/UVB protection."
Healing, camouflaging, protecting and non-comedogenic
Hobson praises the healing benefits of mineral make-up for a range of skin conditions, saying many of the natural ingredients are not only soothing and healing but will also help camouflage skin sensitivities and conditions, while protecting the sun from UV damage.
"If you suffer from skin sensitivities or other conditions such as dryness, psoriasis, pigmentation, or rosacea, mineral make-up is the safest option to use, especially after skin treatments," she said. "Redness, uneven skin tone, discolouration and texture can be camouflaged and simultaneously healed with the right products.
"Vitamin E, pomegranate extract, kiwi seed extract, sea buckthorn, and raspberry seed oil are some examples of the soothing ingredients that combat pigmentation, inflammation, and dehydration. Zinc is also a natural healer. Both Titanium and Zinc are natural, broad-spectrum sunscreens, protecting the skin from harsh UVA and UVB rays, which are the most damaging when it comes to premature ageing, dryness, or skin cancers."
Which ingredients should you avoid or seek out?  
Riley says the key ingredients to avoid are dyes, talc, alcohol, mineral oil and fragrances. These will all dehydrate, irritate and inflame the skin, which is the exact opposite of what we need as we age. Ingredients such as talc can clog pores, leading to breakouts and blemishes.
Ingredients such as zinc, titanium dioxide, antioxidants, iron oxides and peptides are all-natural and beneficial and won't irritate or dehydrate the skin. Most mineral make-up will contain a blend of these key ingredients and also often contain other natural ingredients, such as plant extracts, vitamins (B and E are both great for the skin) and hyaluronic acid, which is a natural ingredient with incredible hydrating properties.
Products to try:
Rageism's All Day Foundation was designed with mature skin in mind. It contains moisturisers to hydrate and enrich your skin and light-reflecting particles to give you a natural glow. The make-up has a deliciously dewy finish that lifts your skin, giving it the youthful glow you've been looking for.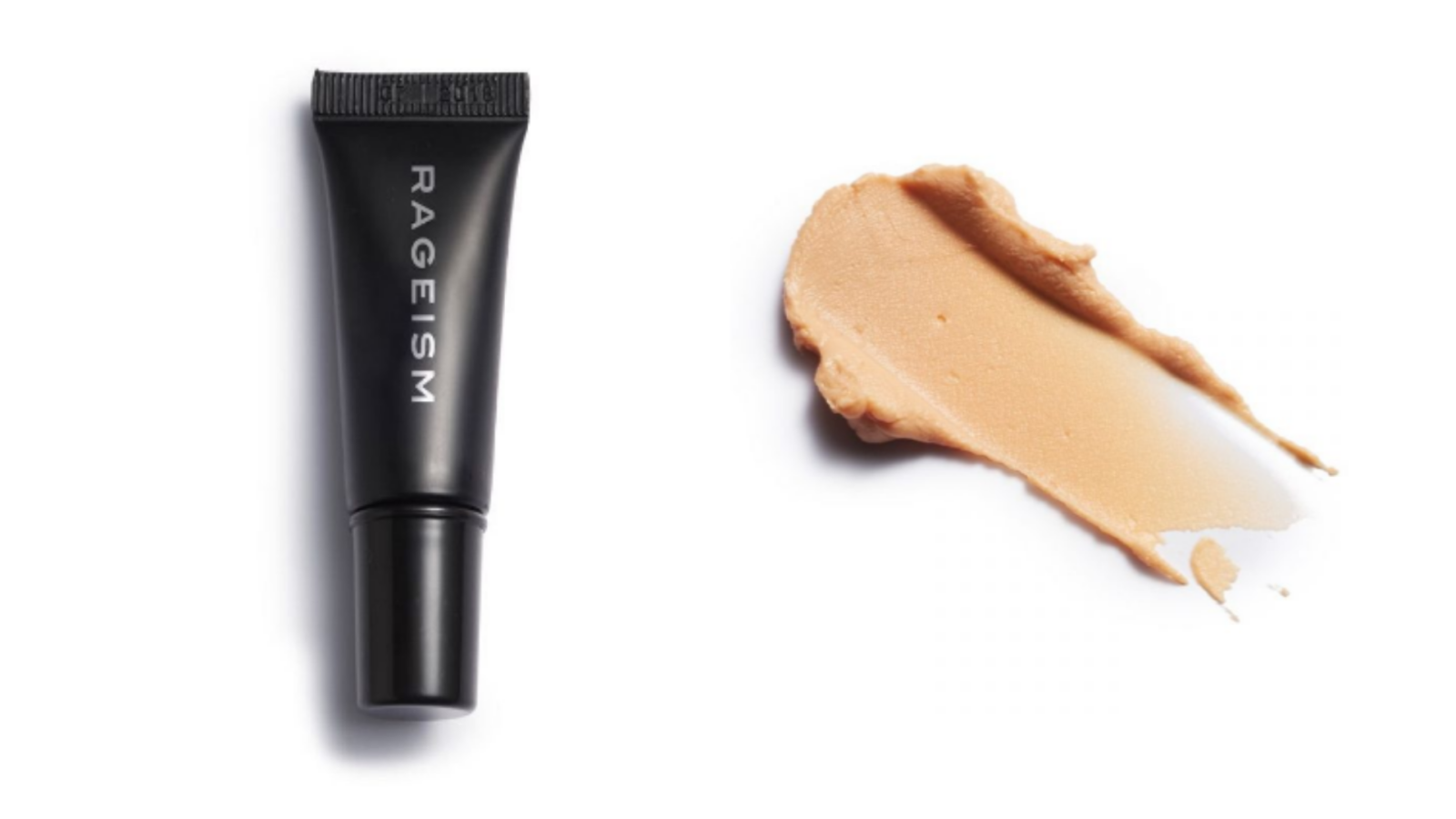 Vanishing Pores was aptly named because it does just that! Designed to disguise pores, the tinted shade reduces blemishes, balances skin tone and leaves your skin hydrated and fresh. The brand recommends you use it underneath the All Day Foundation for extra coverage and to help it stay fresh and last longer.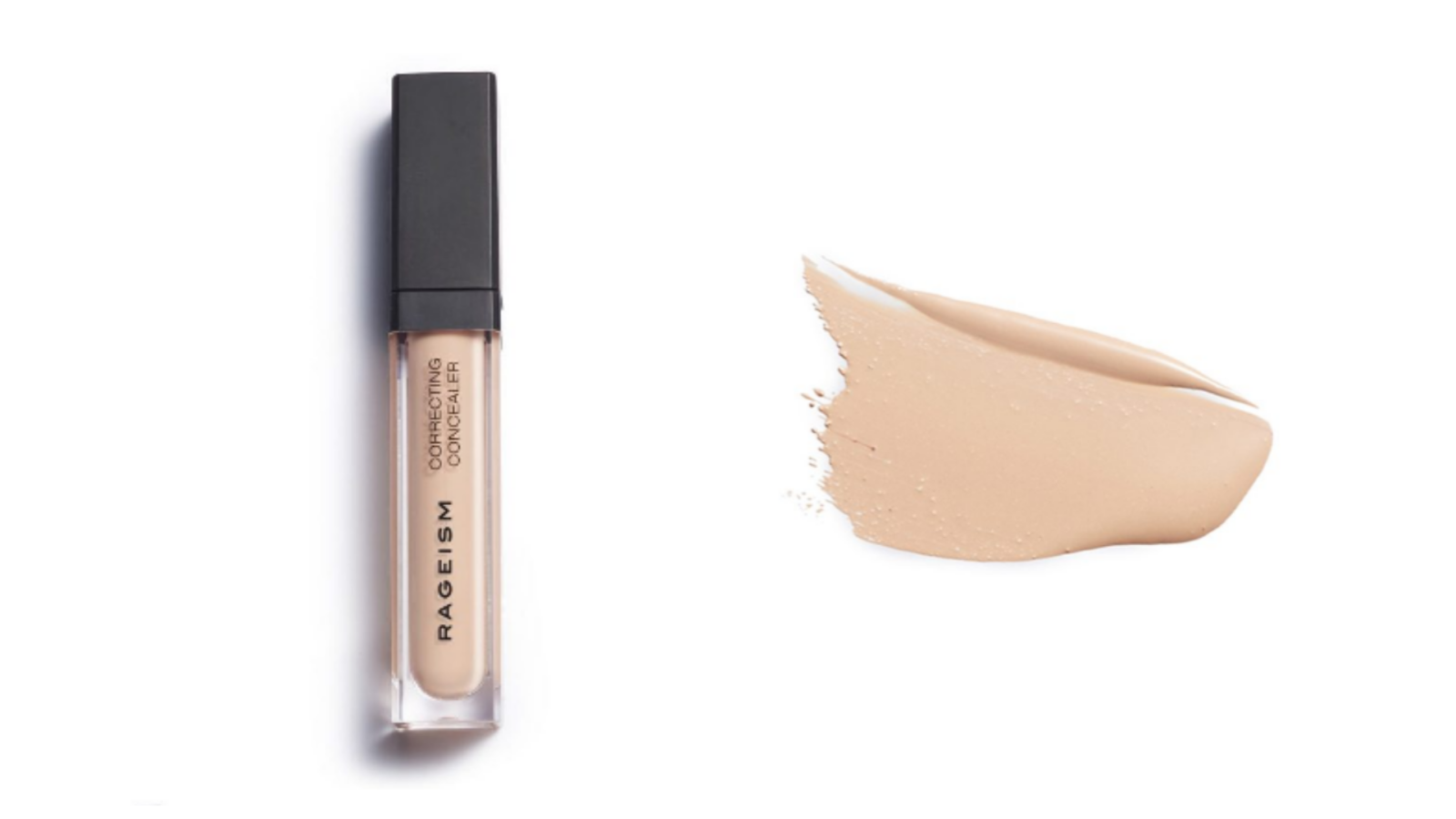 Rageism's Correcting Concealer is a super-light formula that provides excellent coverage, to disguise age spots, blemishes and dark circles. Waterproof and crease-proof, it also smooths the appearance of lines and wrinkles. Quite the multi-tasker, the concealer aims to improve the skin's vitality and tone, and correct hyper-pigmentation, redness and broken capillaries.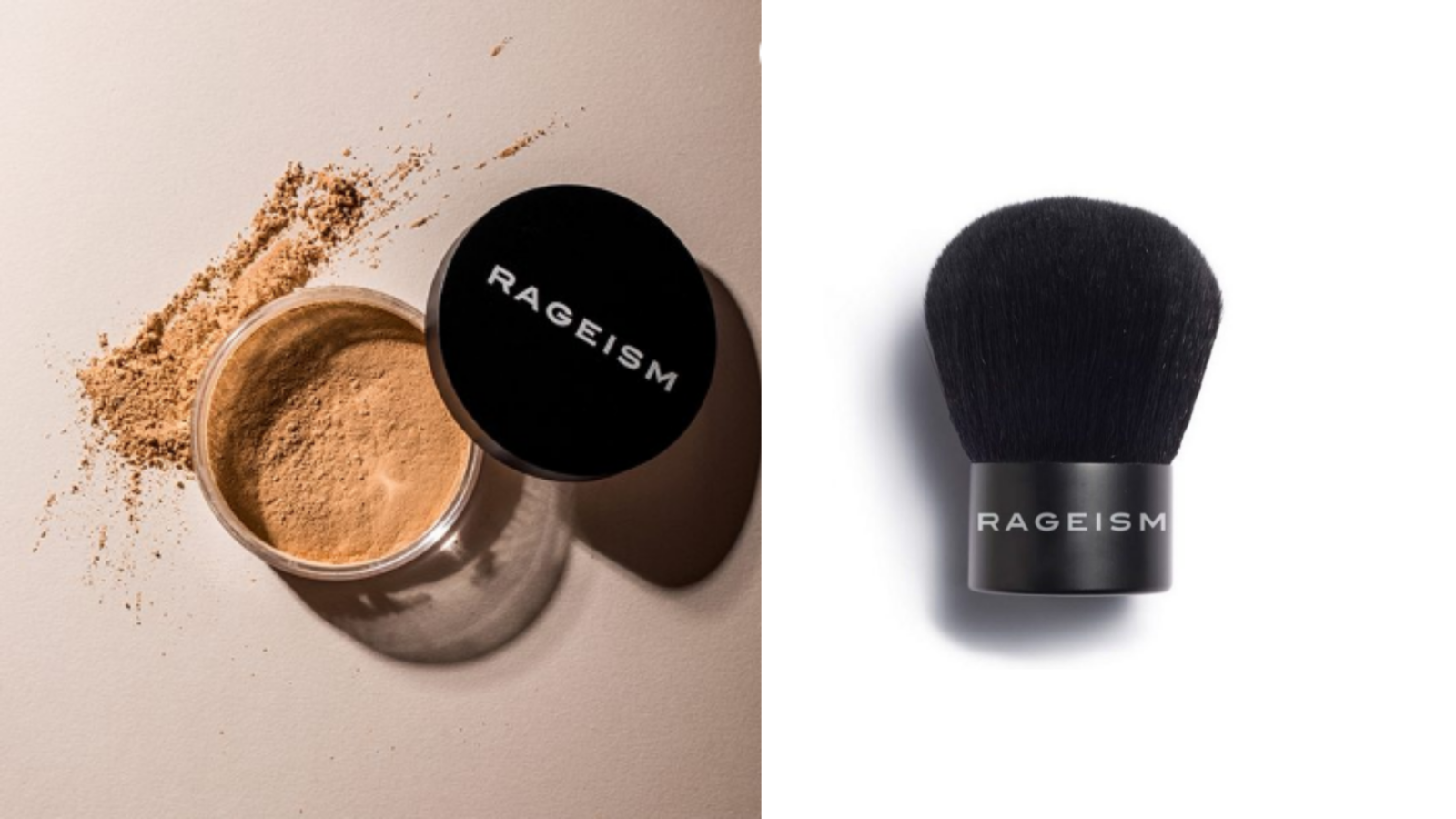 The lightweight Loose Powder Mineral Foundation is made of the finest triple-milled minerals, and is sweat and water resistant, making it perfect for mature complexions that require a drier coverage. When applied with the Kabuki Brush, it will flawlessly cover redness, pigmentation, rosacea, acne scars and other blemishes, and won't sit in fine lines. Made from gentle but premium ingredients, it is safe to wear after cosmetic procedures, including waxing and laser.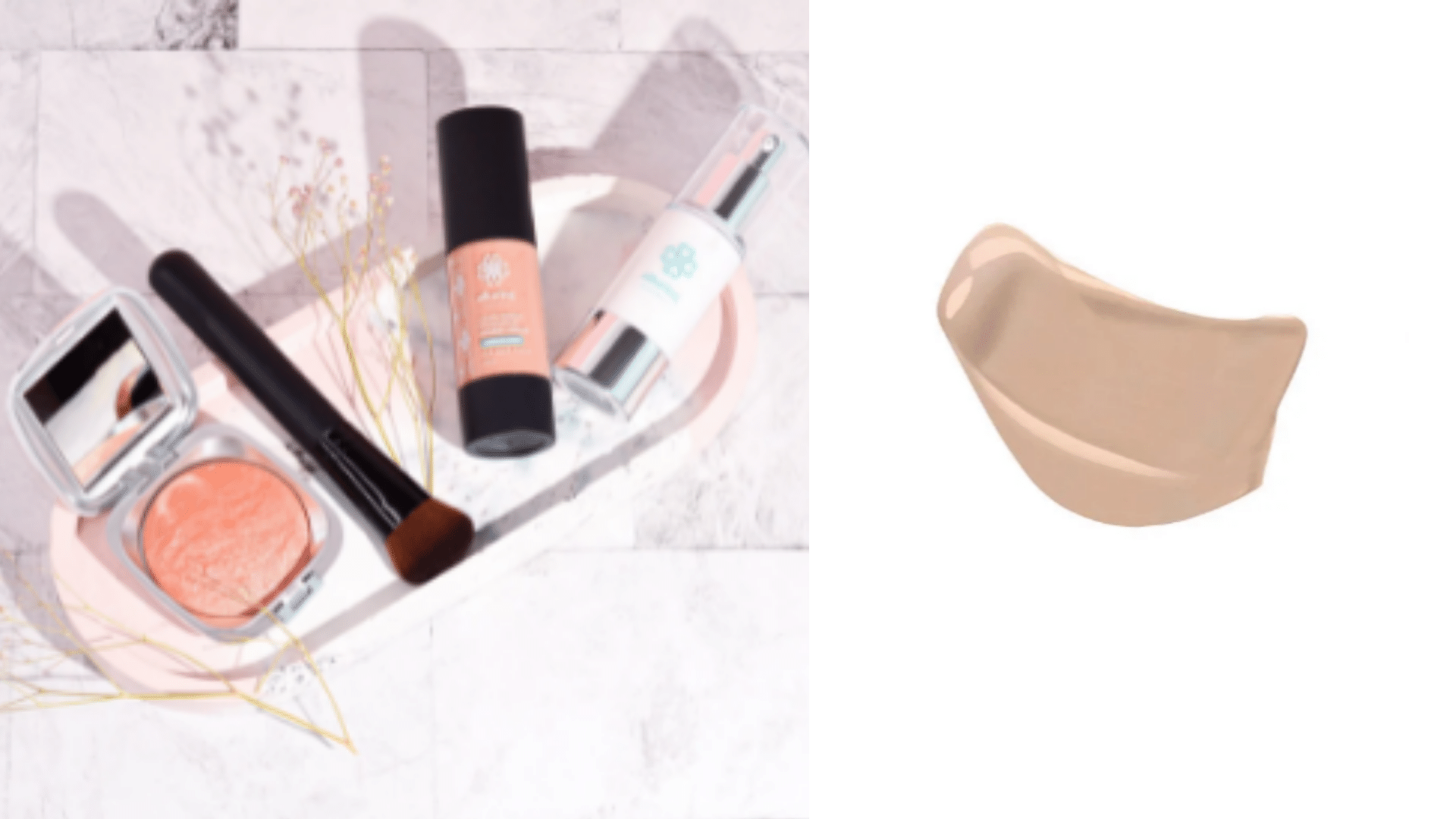 Alluring Minerals' Liquid Mineral Foundation is a high-quality mineral make-up that is vegan and 100 per cent cruelty-free. The all-natural ingredients are carefully sourced and certified organic where possible, gentle on sensitive skin and provide flawless, long-lasting coverage. Free of harsh chemicals, parabens and clogging ingredients, the lightweight and breathable foundation also includes natural sun protection to help prevent skin damage from UV exposure.
The beautiful Mineral Baked Blush is lightweight and comes in a range of different shades, and can be used on cheeks or lightly all over for a beautiful glow. With ingredients including Jojoba, green tea, lavender and thyme, you know your skin is in for a treat!
Alluring Minerals' feather-light Mattifying Primer is a game-changer for mature skin. The hydrating formula absorbs oil and shine, keeping your make-up fresh and smudge-proof throughout the day, while also minimising pores and fine lines for a glowing, ageless finish. Infused with natural and skin-loving minerals such as grapefruit, witchhazel, rose flower distillate, zinc, titanium dioxide and iron oxides, you'll actually look forward to putting on a full face every day.
Rageism Beauty and Alluring Minerals both offer an incredible range of mineral make-up, including foundations, concealers, lipsticks, blush and eye make-up — all made with quality ingredients that your skin will thank you for.
Frequently Asked Questions
Q: Do you need a primer with mineral make-up?
A: Primer, especially mineral-based primers, can completely change your relationship with make-up. A mineral base improves coverage and last for make-up, and is designed to even-out fine lines. While you'll immediately notice the improved coverage and duration from the make-up, it's what's going on behind the scenes that is important. The all-natural ingredients work their magic underneath your foundation, and will actually heal and improve your skin throughout the day by smoothing blemishes, balancing skin tones, and leaving your skin hydrated and fresh.
Q: What is the difference between mineral-enriched and mineral make-up?
A: Mineral-enriched make-up only contains a small amount of minerals, which means it will not function as a true mineral make-up and you, therefore, may not receive the full benefits. "Think of eating a salad on top of a pizza," Riley explains.
IMPORTANT INFO We write about products and services we think you might like and may receive payment if you click on the links in this article or go on to make a purchase.