Expedition Co-ordinator at Ultimate Kilimanjaro, Shawn Richards says "one activity which is really beneficial is walking."
"It's a healthy habit to build into your life, and it has many advantages. It can be adapted to suit your specific ability, and it's possible to gradually increase strength and stamina this way," Richards explains.
"Walking, or hiking, is a great way to stay fit and explore the world. There are lots of groups and clubs, which can add a social element. It's important to keep fit, especially as you get older, and walking is a moderate and measured way to do this.
"It can be useful to set goals and keep track of your progress. This provides a sense of purpose and can boost confidence. You might be surprised at just how much you can achieve. An interest in walking can open up opportunities for adventure.
"Just ask Anne Lorimor. At 89 she became the oldest person to climb Mount Kilimanjaro, which just goes to show what's possible. While not everyone will have such ambitious goals, there are lots of reasons to get outside and go for a stroll."
Senior Editor & writer at Broke Backpacker, Aiden Freeborn believes that "getting out and exploring the world" is an "ideal" activity for those who want to make the most of their golden years.
"One activity which is ideal for over 60s is travel," Freeborn suggests.
"Getting out and exploring the world will help keep you fit, engaged, and enthusiastic about life. Travel can look different for different people. Some might go on a round the world cruise, while others might prefer to stay closer to home. Even visiting a neighbouring town can be an adventure.
"Travel can also be a great way to meet people and make new friends. Organised tours can be good for this, or you might prefer to just take off and see where you end up.
"Having new experiences, and learning new things, is great for confidence, resilience, and wellbeing. It can remind you that, whatever your age, you still deserve fun, fulfillment, and adventure."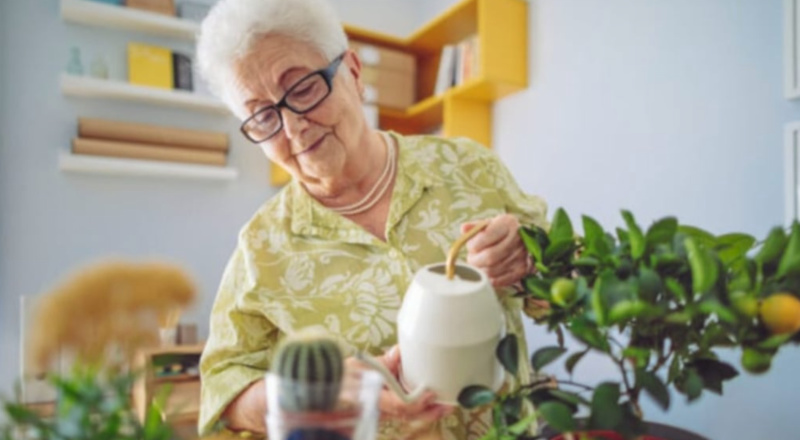 Outdoor activities such as gardening provide a myriad of amazing benefits for green thumbs such as  keeping the body and mind engaged, providing easy access to nature and sunlight for some much needed vitamin D, and contributing to overall general wellness.
Director and Co-Founder of Gardeners Dream LTD and gardening expert Craig Wilson spoke further of the benefits of gardening, "especially as you get older".
"Gardening is a great activity," Wilson says.
"One of the best things about it is that it can be adapted to suit almost any environment. In fact, you don't even need a garden. Tending a window box, or growing house plants, can bring the same satisfaction as gardening on a bigger scale.
"It's possible to choose gardening activities to suit your abilities, and it's a rewarding and productive pursuit. Studies have shown that gardening is good for physical and mental health. Having something to care for gives us a sense of purpose, and gardening can help to do this in a manageable and sustainable way."
Contrary to popular belief, gardening is not always a solo endeavour with Wilson pointing out that "it can also be a way to connect with others."
"You can share produce with friends and neighbours, or volunteer at a community garden. It can inspire fun projects to work on with grandchildren. There are lots of grow your own kits available which are great for beginners, or to use with younger relatives," he says.
"There's something really fulfilling about growing your own produce or watching flowers bloom into life. Getting green fingered brings colour, connection, and community into our lives, so why not give gardening a go?"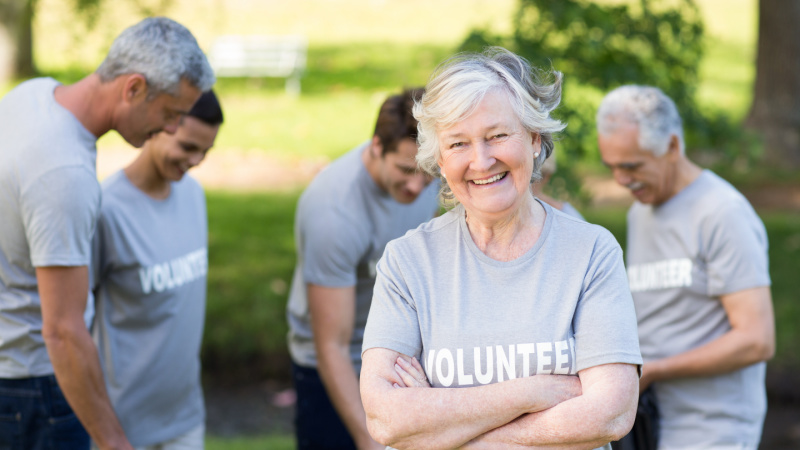 If taking on an endeavour that is not only enjoyable but also highly rewarding seems of interest then Managing Director, LINK Community & Transport Dr Danny Davis suggest engaging with outings programs and trying your hand at volunteering.
"Older people who have trouble getting about under their own steam really enjoy our outings program," Davis says.
"They like to get out to interesting and engaging places, to be amongst likeminded people, but to know there is a bit of a safety net for them.
"Confidence is one of the first things to go as people lose their independence. If they can know there is support there, they are able to push themselves beyond that hesitance to stay active and keep their minds and social engagement active. It gives them a chance to get out and have some fun, and keep getting joy out of life.
"It's lovely to see that happening – for many people for the first time in ages.
"But 60 is hardly old at all these days. As they say, "60 is the new 40". Most 60-year-olds are active, inquisitive, engaged people – who don't want their world to diminish with age.  And, my prescription for these people is volunteering."
Davis explains that "volunteering gives people a real sense of belonging in a community, a team, a family that values what they have to offer, and welcomes them into the family."
"People get to be active participants in the world around them. Not just observers, but change makers. Making a difference to people's lives and the way the world works," he says.
"Volunteers get to live the reality of the world they would like to see. Through their actions they create the world they want for themselves in their old age, and for their children to inhabit.
"Becoming a volunteer is a wonderful opportunity for people to take up an active role within their community and reinvest in their own fulfillment, direction and sense of purpose."