This one is a great way to dress-up your camera or even handbag strap. It's a little fiddly and requires a combination of hand sewing and machine work but the result will not only look great, it will also make the camera more comfortable around your neck.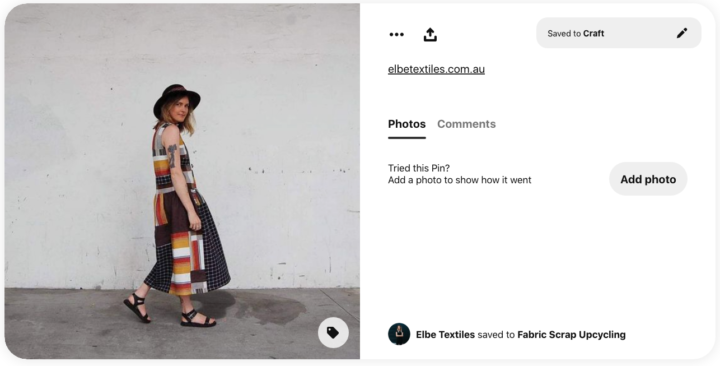 Whether you're making a dress for yourself or your granddaughter, this is a great way to save money and a top way to recycle fabric. If you've got a selection of fabric leftover from other clothes you've made, this pattern combines them into an adorable patchwork dress that's super breezy for those warm Aussie summers, or can be layered with boots and a jacket in winter. We love the idea of combining fabrics of all types to really make the dress exciting – think stripes, florals, spots and checks! And don't let the dress pattern stop you – you could make a pair of overalls for the grandson (or hubby, if he'll wear them!)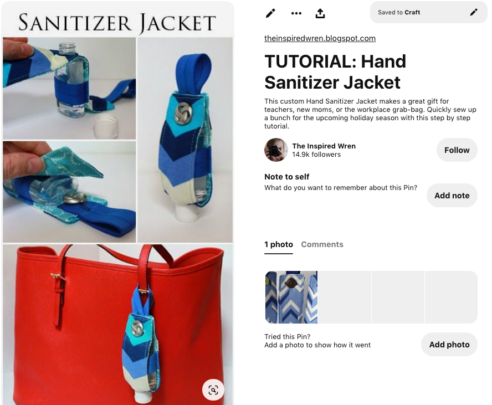 For a very 2020/2021 craft idea that we can all use, this crafty pattern is for a hand sanitiser holder. This quick little project makes a great gift to keep your friends and family germ free. The cute sanitiser "jacket" clips to your handbag strap, so you'll never be without hand sanitiser again.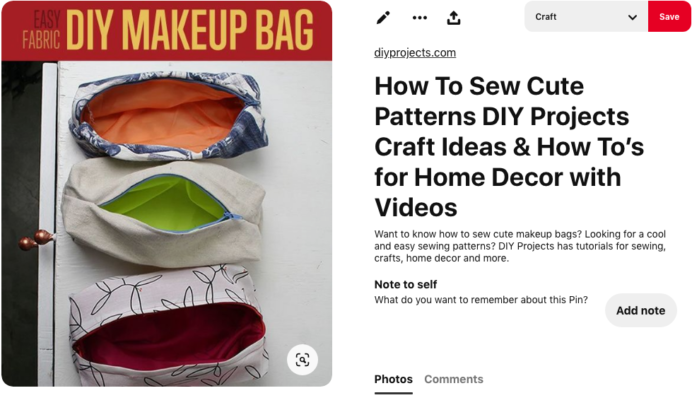 You'll have a waiting list from friends and family for this one! Make-up cases can have a surprisingly hefty price tag, so this do-it-yourself option will tidy the cupboard and save you money. Whether you're using it as a make-up case, pencil case or a way to tidy up those kitchen junk drawers, these DIY cases are easy to make and very handy!

Regardless of whether it's sunnies or reading glasses, it's always handy to have a spare soft case floating around. With this easy pattern, you can make one for the car, one for the bedside table and another for your handbag, so you've always got a case on hand!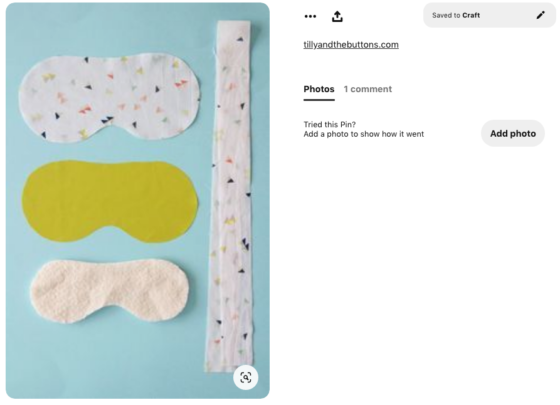 You'll never have an interrupted sleep again with this quick-and-easy eye-mask pattern. The pattern requires only a tiny bit of fabric, some elastic and your hand-sewing skills. They are so simple you could whip up a whole bunch to give away, and add some bubble bath or bath bombs for a really special present. If you want a challenge, why not make a set of matching pyjamas too?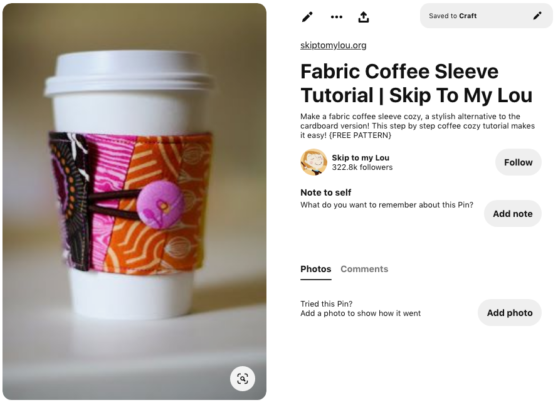 This stylish, cosy and easy-to-make coffee holder makes a very useful homemade gift for friends and family, or a handy addition to your own handbag. Bonus, you'll be cleaning up that sewing cupboard in the process. All you need is a selection of fabric scraps, a piece of backing fabric, a piece of fusible fleece, an elastic hair tie, a button, thread and a sewing machine.
The original patchwork quilt just got trendier. This take on the original is a lot simpler than sewing hundreds of tiny squares together and is still a great use of those leftover scraps of material. Use square or rectangular strips – as the article suggests – or get really creative and use whatever size and shape you have left.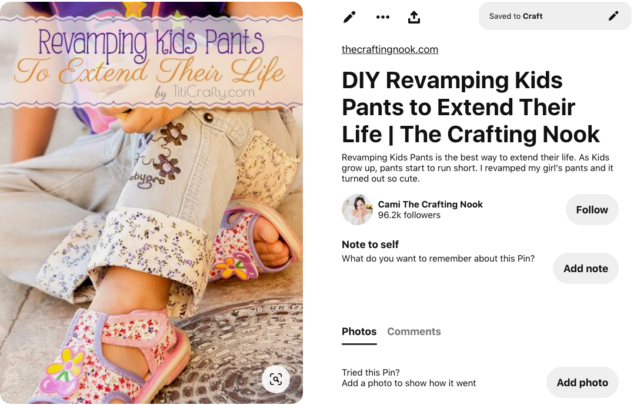 This one is for the grandkids, but your children will surely thank you for it. This clever idea will add life to your grandkids' clothes and is so simple you'll be kicking yourself you didn't do it sooner. With the youngsters shooting up in height every day, this nifty idea is as simple as sewing a piece of material to the hems of their pants, allowing them at least another few months of wear. Plus, it gives the garment a whole new look!