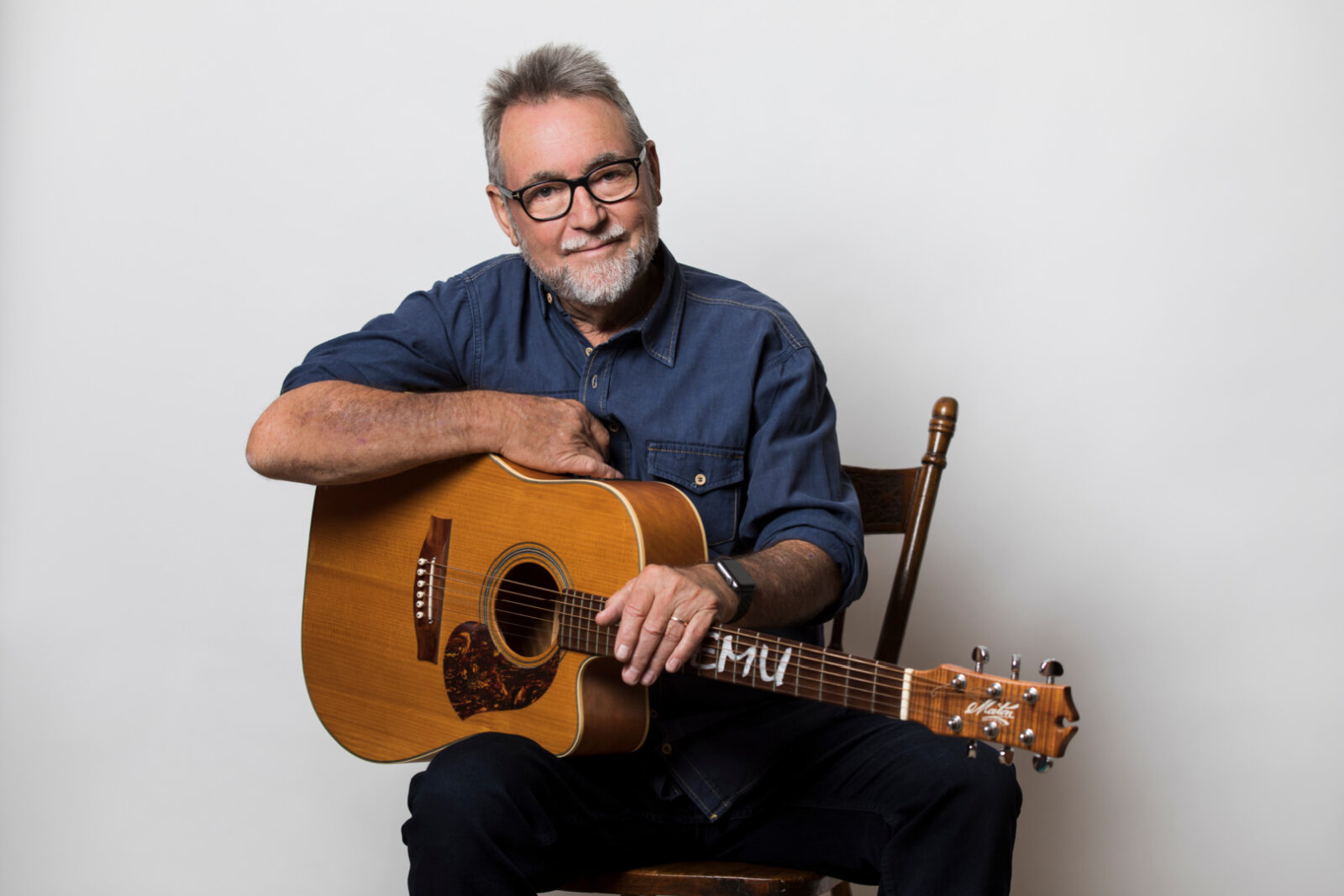 In bush style, recent heavy rain that topped up his rainwater tank has him quite ebullient – perfectly positive. Such are the ordinary things of life, like rain on the roof or birdsong in the mountain forest that makes this old bushman smile.
And while reminiscing, this minstrel of the outback shared a secret that he has only recently discovered. It's his secret to enjoying life while avoiding retirement. It was something he learned while bunkered down in his Springbrook cottage waiting for his chance to tour again.
Before the Covid-19 pandemic hit, John had planned to do a tour that he'd called Winding Back. The name of the show was to suggest to his audience that he had decided he'd tour less. However, that didn't mean he was hinting at retirement. 
As travel restrictions have started to ease, the tour promoter asked him to consider a new name for the tour and My Australian Stories was born. It became a reflection of his life in music. 
Born in the Victorian country hamlet of Kerang in 1945 and raised in Quambatook in northern Victoria, a love of music consumed John Williamson when he was just seven years old and his father taught him the ukulele. By the time he was 12, he'd also learned the guitar and harmonica. And by the time he was 25 he had his first hit 'Old Man Emu.' 50 years on, he's still working. It's just that his musical life is about to see a proverbial change in tempo.
Even a cursorily glance over his life would uncover that when it comes to the hurly-burly of touring, performing, and recording, John has travelled at what a musician might call somewhat of an allegretto pace and is now looking to play a life a little more andante. Or perhaps in John Williamson terms, he's readying himself to foxtrot less and take life at somewhat of a slower, yet romantic, waltz pace.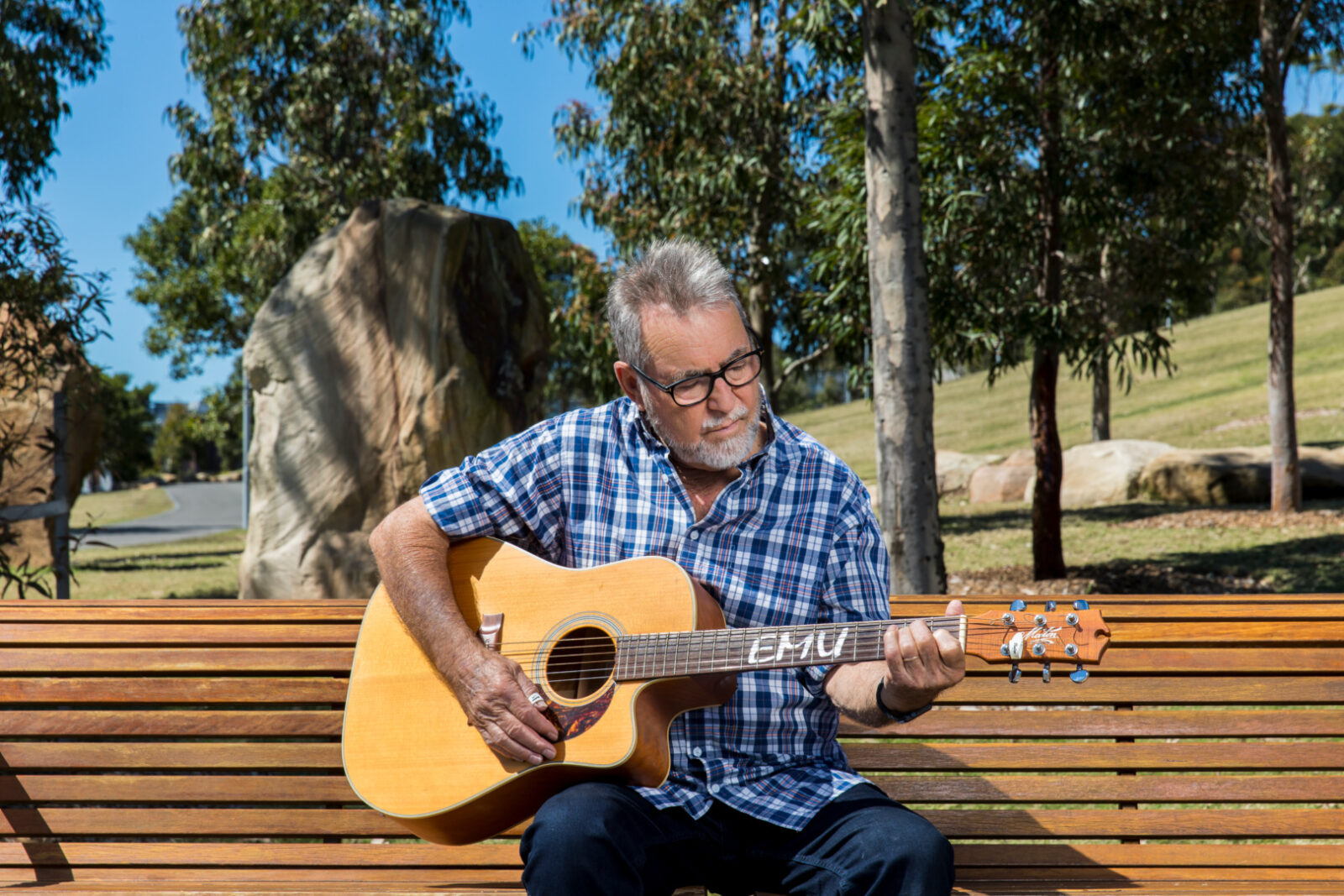 As for his secret, John has come to realise that he wrote the secret in 2008 with his song The Joy is the Journey. That suggests that more than a decade later, Williamson still believes in, as the song says, "crossing every bridge that comes before you," and "being what you really want to be."
While that has certainly been John's work philosophy, Covid-19 travel restrictions forced this old man of the bush to 'get back in touch with the bush.'
John explains. "During Covid-19, I have got used to having my roots down. I have realised how much I miss that. I can grow tomatoes and have time to pick them. When you are on the road all the time, you can't grow things because you are never there to harvest them. I am just getting used to not being on the road and living out of a suitcase."
So determined to have time for his tomatoes, John has co-opted a mate to help him build a new greenhouse – so he can grow an even bigger crop.
As for his advice for others hoping to keep going beyond retirement, John gets a twinkle in his eye as he explains, "To me, it's realising what you like doing the most and make a career around that."
"I write about life in the bush," he says, "while I love being in the bush, I love singing and being at home as well. So, I guess that I am getting to the point where I want to do both – spend more time at home and perform." He says that means "know what makes you happy."
 

View this post on Instagram

 
Then the seeds of happiness that Williamson sows are cultivated with passion. For him, it's his passion for the country, for conservation and for the people of the bush that keep him determined not to retire. 
"I don't want to die," he says, "I think of all the things I'd miss out on seeing and doing in this country." He says, he believes that nobody "should be a martyr all their life thinking that there's something better to come". He responds to that idea with trademark honesty saying spending time in the hope of something better to come after death, well, "That's bullsh*t." There is a sense of resolute pragmatism about him as he continues, "here we are on this earth and what an amazing thing it is to be alive."
 

View this post on Instagram

 
It's as if John Williamson equates retirement to having one foot in the grave and having battled and beaten two cancer diagnoses in recent years – this singer clearly has a strong passion for life.
He credits his positive get-up-and-go attitude as something that his mother instilled in him when he was just a young boy and it's something that he still embraces. 
"You have to be thankful for every day that you are alive." And, as I leave his home in the mountains, I realise that final sentiment is perhaps John Williamson's secret – live every day and be thankful for the opportunity to look down the proverbial valley, listen to the birdsong or the drumming of rain cascading into water tanks or the smell of fresh ripe tomatoes, sown, grown and harvested in your own garden.