Once you've identified the cause, there are a few different ways to help alleviate pain.
Remedies to try
There's no treatment available that will completely eliminate the joint pain associated with arthritis, or keep it from returning. Fortunately, however, there are ways to manage the pain, including weight loss, staying physically active, taking a warm bath, stretching frequently, getting adequate rest, and use of topical pain relievers or non-steroidal anti-inflammatory drugs.
Topical pain relief
Massaging cream, gel or oil into the affected area can be a gentle-yet-effective way to reduce discomfort. The action of massaging warms up the area, which in turn helps to increase circulation and decrease inflammation, helping to alleviate joint pain and arthritis.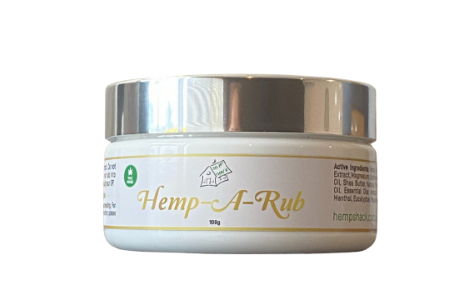 Hemp-A-Rub combines the essential fatty acids of hemp seed oil, black seed extract, arnica, wintergreen and a range of other natural ingredients, which have been used in traditional herbal medicine for centuries. The active ingredient – hemp seed oil – is rich in omega-6 and omega-3 fatty acids, which have been scientifically proven to have an anti-inflammatory effect that reduces pain.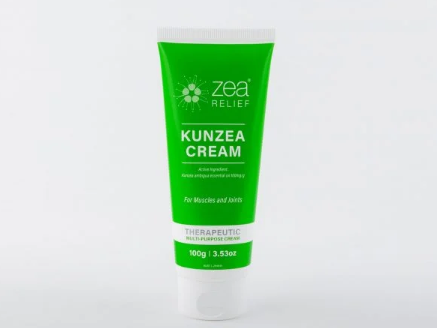 Kunzea oil comes from a native Australian plant, similar to the tea tree. It can help provide temporary relief from the pain of arthritis, rheumatism, muscular aches and pains, and even insect bites.
The Zea Relief Kunzea range comes as a balm, roll-on, essential oil or cream, and offers a double-strength formulation that quickly penetrates the skin to get to the area of pain or inflammation. It may help temporarily relieve joint inflammation and swelling associated with arthritis. It can also be used as an inflammation-fighting moisturiser, nourishing the skin and keeping the body in good condition.
Supplements
There are no cures for joint pain, but many clinical trials indicate the success of natural medicines, supplements and remedies. Many of the key ingredients used in popular modern supplements have also been used in ancient Chinese and Ayurvedic medicines for thousands of years.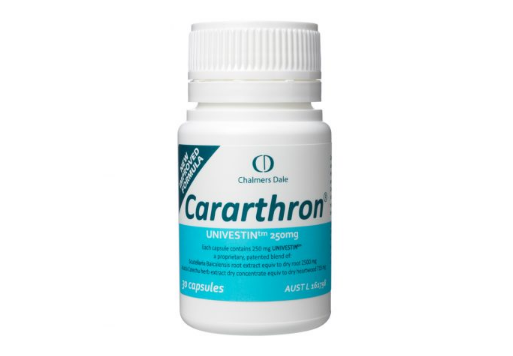 Cararthron is one such treatment based on a traditional remedy, providing a natural way to help manage osteoarthritic pain and symptoms. It is based on two herbal species – Scutellaria Baicalensis (Chinese skullcap) and  Acacia Catechu (Black catechu) – which have an established history in the relief of joint inflammation and associated symptoms in Ayurvedic medicine.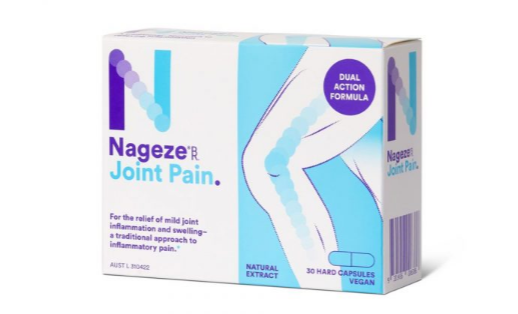 The Nageze range offers a combination of active ingredients designed to target inflammation and relieve symptoms, including turmeric extract and herbal extract from the certified organic fruit of the Myrobalan tree, an Indian fruit tree that's been used as a tonic in Ayurvedic medicine for centuries. Other ingredients include ginger extracts and white willow extract, which is a natural form of plant-based aspirin. Willow bark has been used traditionally as a medicine in many cultures for thousands of years as a natural analgesic.
Nageze offers a range of natural relief options, including an Every Day formulation, an Osteo Plus formulation and one for general joint relief.
Rest
Sometimes, there's nothing better than simply resting the problem area to help alleviate any pressure. Depending on the source of your joint pain, this may be easier said than done, however!
As we age, one of the common places for us to notice joint pain is in areas we use the most – often the hands – which are also one of the hardest to rest. Simple lifestyle changes and products that make everyday tasks a little easier can help. We love the Magic Masha for this reason, but also because it makes the creamiest mashed potato you've ever tasted!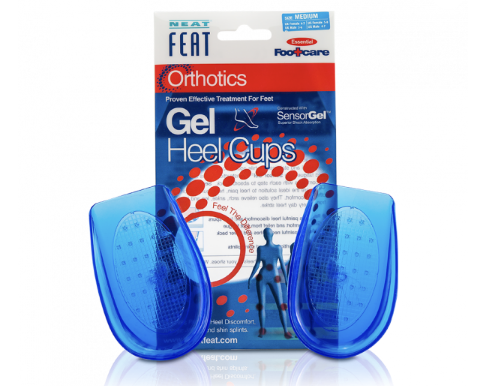 These sensor gel heel cups will leave your feet, knees and lower back sighing with relief! The sensor gel gives superior shock absorption, taking the pressure off those achy joints and absorbing the shock of knee, ankle and hip joints. Sensor gel heel cups are the ideal solution to help relieve heel pain, ankle, leg and back pain, as well as arthritic joints and shin splints.
FAQ
Q: What causes pain in multiple joints?
A: Acute pain in multiple joints is most often due to inflammation, gout, or the beginning or flare up of a chronic joint disorder. Chronic pain in multiple joints is usually due to osteoarthritis or an inflammatory disorder (such as rheumatoid arthritis).
Q: When should I worry about joint pain?
A: Joint pain is rarely an emergency, and most of the time you can manage it at home. If your joint pain is accompanied by swelling, redness or tenderness and warmth around the joint, it's a good idea to see your doctor. And if your joint pain is caused by an injury and is accompanied by joint deformity, inability to use the joint, intense pain or sudden swelling, you should see a doctor immediately.
IMPORTANT INFO We write about products and services we think you might like and may receive payment if you click on the links in this article or go on to make a purchase. 
IMPORTANT LEGAL INFO This article is of a general nature and FYI only, because it doesn't take into account your personal health requirements or existing medical conditions. That means it's not personalised health advice and shouldn't be relied upon as if it is. Before making a health-related decision, you should work out if the info is appropriate for your situation and get professional medical advice.