Ample information on television and the internet has helped fuel curiosity, too. Also, because of selfies, people have a heightened awareness of what they look like as the years tick by, particularly around the eyes and neck.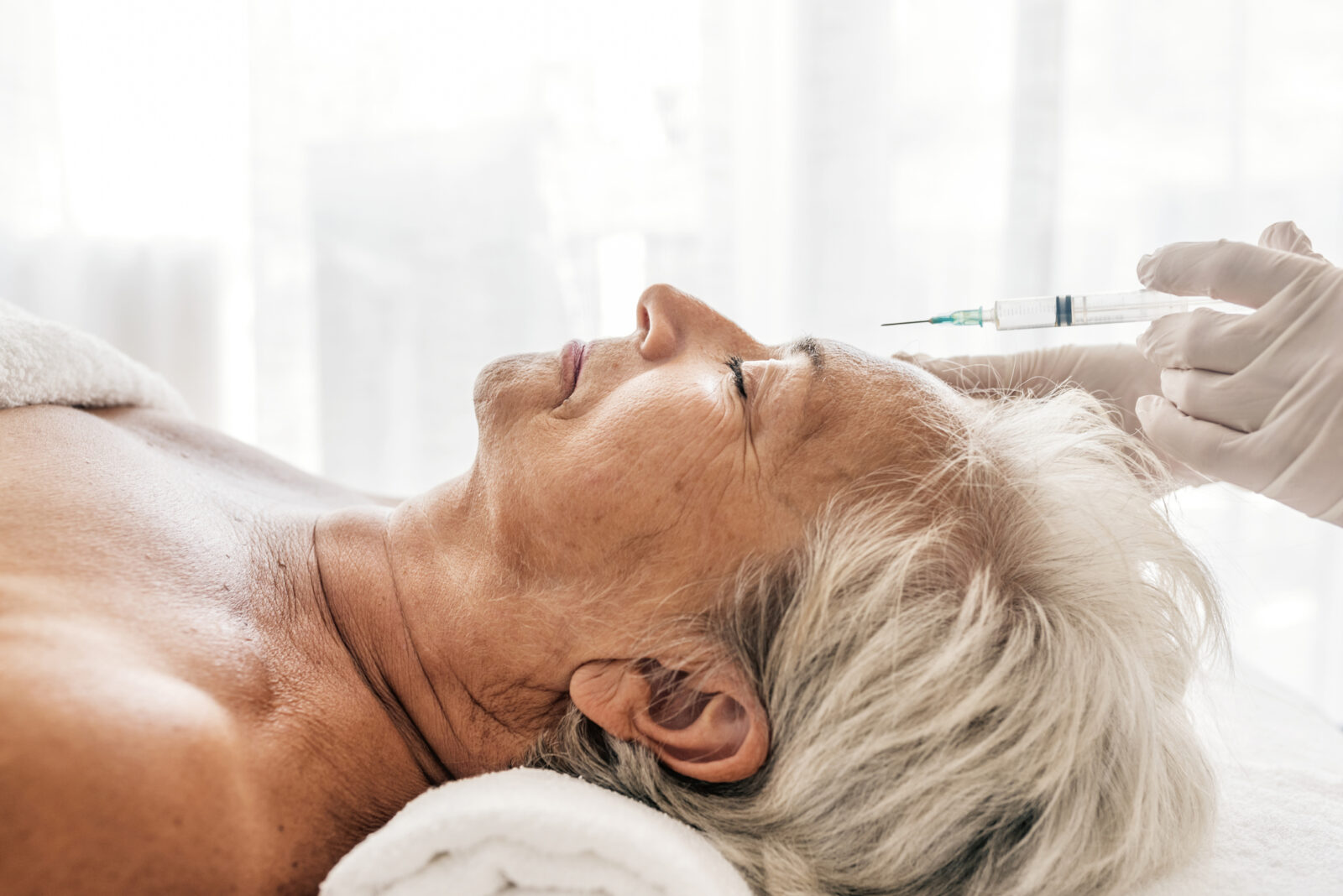 Luckily, more research and a better understanding by doctors of how the face ages have allowed for more natural-looking results. 
Speaking to Starts at 60 Dr Alicia Teska a GP Dermatologist from Skin temple Medical Wellness, says botox works on our expression muscles, so the benefit to the skin is an indirect one. 
"The older demographic should consider improving the quality of their skin through the use of prescription skincare for reversing sun damage, injectable fillers or collagen stimulators for reversing the thinning of the skin, and lasers for treatment of skin discolouration which have been unresponsive to the prescription skincare," she said.
Dr Teska explains how women shouldn't wait for menopause to be "done and dusted" before they start looking after their skin's needs. According to her, women who care for their skin in the perimenopausal stage and choose to undergo non-surgical cosmetic procedures will see a greater degree of impact and faster results.
Generally speaking, because of the loss of elasticity in our skin botox becomes less important with the aging process for those over 60. Botox helps fight gravity by maintaining the muscle strength in our foreheads, this elevates the eyebrows and prevents the downwards gravitation pull of the face. 
"There are three very useful areas of the face to inject botox into as we age…These areas are the inner ends of the eyebrows, the outer ends of the eyebrows and the jowls. If the forehead muscles are weakened with botox, it can cause a significant loss of eyebrow height, which 90% of older women would not like at all. 
"The goal, especially in the older patient, is to always 'keep it looking natural'."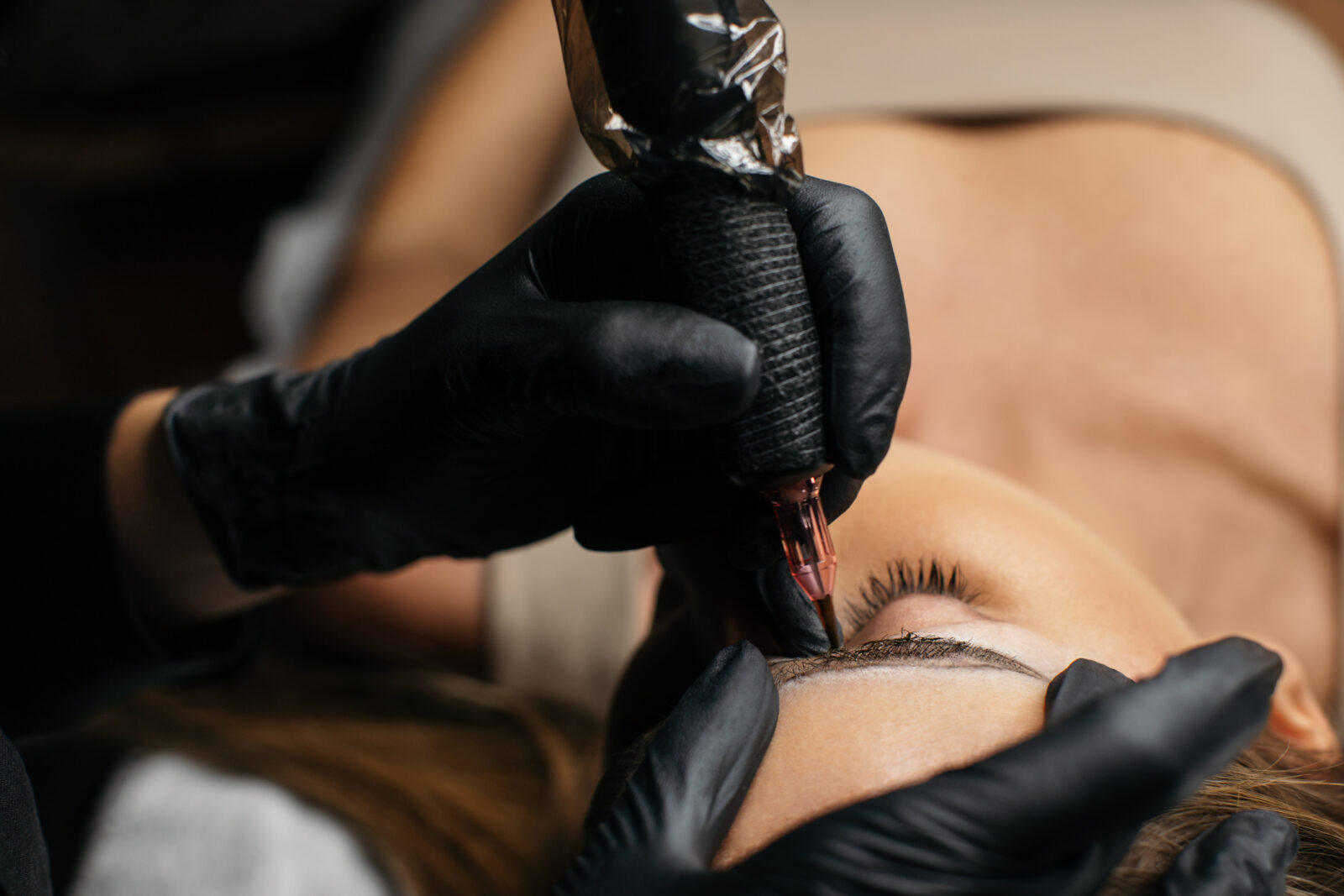 Beyond more traditional surgical and noninvasive procedures, one of the fastest-growing procedures for a more youthful appearance is semi-permanent cosmetic tattooing.
Semi-permanent make-up has already established itself as a range of procedures that can significantly improve the lives of women, no matter their age. Semi-permanent makeup is especially beneficial for those with conditions that cause them to experience uncontrollable shaking of their hands or are experiencing deteriorating eyesight. Creative use of permanent makeup can make one look years younger. 
"Our eyebrows will thin naturally due to the ageing process, and especially if we have overplucked or waxed or if we are suffering from thyroid disease and iron deficiency," Dr Teska says. 
Recreating the brow arch and strands in which microblading can lift your facial features gives some of those good years back. 
"A little bit of discreet tattooed makeup on the eyebrows especially can really help to minimise facial asymmetry, fill in patches, and just be a useful guide for the application of a brow pencil."
Dr Teska notes that the key for tattooed make-up is discretion and not to be tempted to touch it up again every 6 to 12 months. 
"Repeated and excessive use of microblading can cause hair loss in my professional experience.  Such adverse effects can be either temporary or permanent, which is a disaster for someone who is already lacking hair in that area."
Another semi-permanent make-up procedure popular amongst older women is permanent eyeliner. This gives your eyelashes a boost and opens up the eyes without looking over the top. The key here for mature permanent makeup is subtly. No dark, harsh pigments. Just enough to blend with the colour of your hair. As with microblading, little can go a long way.
The colour of your cheeks fades as you age and this calls for another permanent makeup solution. A cheek blushing procedure means injecting pink and reddish pigments into your cheek area for a youthful glow. Aside from giving the face a dose of colour, shading can lift the cheekbones and minimise the saggy look.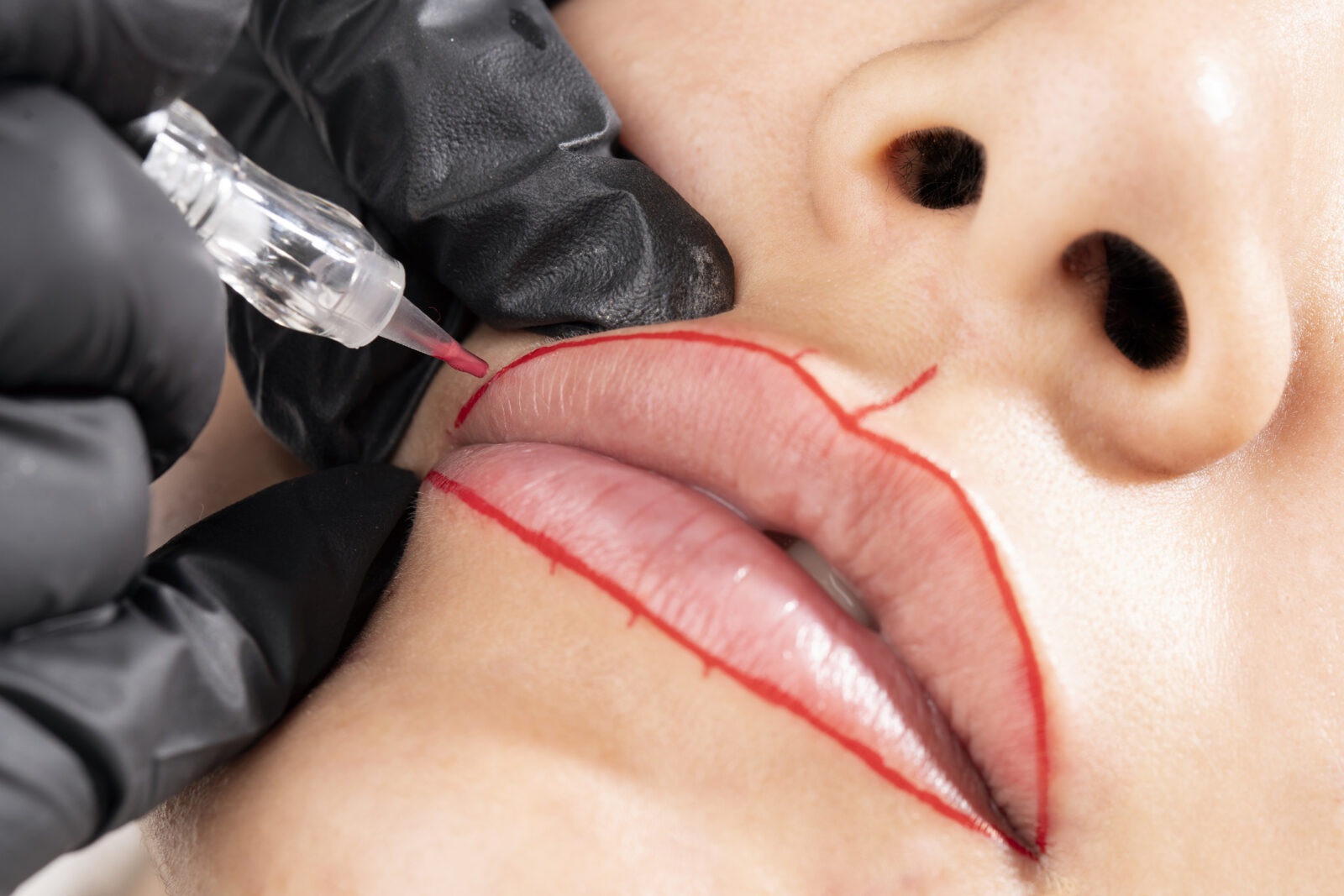 No matter what procedure a person does, though, it's important to do your homework.
"Watch out for clinics who over-promise, especially on price. There's a huge number of new injectors in this industry, and the majority are young, inexperienced, underqualified and working on a commission so will be keen to upsell," Dr Teska warns. "Some of the clinics are also using decanted and diluted filler to make the product cheaper to onsell.  None of the legally imported and TGA regulated fillers are designed to be decanted or diluted, which increases the risk of infection and filler migration."
Whether you're young at heart or want to banish lines and wrinkles, or you're embracing aging gracefully and want to enhance your features selectively Dr Teska says opting for any cosmetic procedure is a very personal decision.
"I think that some women over 60 are quite happy with the evidence of a happy life on their face and not everyone feels the need to erase such evidence. Menopause and retirement can be very liberating for many older women!"
However, if you're someone who hasn't carefully protected their skin before the age of 60 and is looking for dramatic change, then it's likely surgical procedures will ultimately be necessary.

"Surgery alone doesn't revolumise the skin though, so I am also a huge fan of Sculptra, and find that the semi-permanent volumizing effect is extremely popular in the over 50s demographic. Sometimes I will combine Sculptra treatment with an injectable filler that provides instant lift." 
But in this, as with most things, less is more! Dr Teska likes to think of it as 'the Chanel approach' to anti-aging: make a wishlist of all the procedures you'd love to have done, then take off half of them before your appointment.
Her other recommendation for reshaping one's face? Though the maintenance of a smile, and always having something to laugh about. 
"A smile really is like a mini-facelift..and it's free!" 
Taking care of our bodies and mind should be a priority for every generation. Our bodies are vehicles of self-expression, and we feel so much more like ourselves when the face in the mirror matches the person we are inside.
Getting botox or semi-permanent makeup doesn't have to be about looking like a cover model. The most incredible thing about being a woman today is you have a choice in how you want to live your life. Always make a decision based on how you feel about yourself and never how society feels about you. 
IMPORTANT LEGAL INFO This article is of a general nature and FYI only, because it doesn't take into account your personal health requirements or existing medical conditions. That means it's not personalised health advice and shouldn't be relied upon as if it is. Before making a health-related decision, you should work out if the info is appropriate for your situation and get professional medical advice.