She explained: "It was very loving in the first few years, before The Beatles became a bit antagonistic to each other. That then reflected in our relationship. It was a big issue for us, it was very difficult to handle."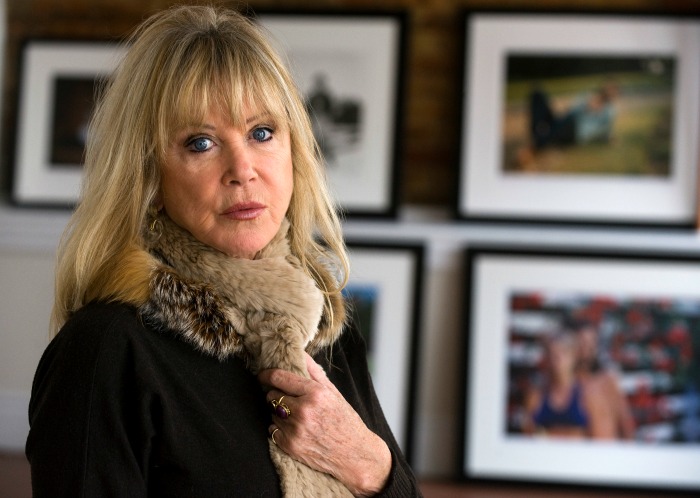 Read more: It's 48 years since the Beatles split: Remembering McCartney's bombshell
She explained George began to bottle up his anger as his friendship with his Beatles bandmates fell apart. It all began, she claims, after they returned from a tour in India. They tried their hand at a business project – eventually starting their company, Apple Records, but it meant they all got their own individual managers and that led to fiery disagreements between the group.
"The spell began to crumble," she said. Asked how that affected her marriage, Pattie added: "He [George] didn't really confide in me, he was so angry and he would just keep it all in. He was just angry, and didn't want to talk about it. He wanted to digest it properly."
Around that time, she grew close to George's friend and singer Eric Clapton, who had made it known he had strong feelings for Pattie at the time. Her dedication to her husband meant she didn't act on it, and that led to Clapton's highly publicised battle with drugs and alcohol, before he eventually sought treatment and recovered around 1974.
"I realised I felt something but I tried to keep it under wraps. Things were so hard and difficult for George, I didn't want to add to his anxiety about everything. It was very, very difficult."
By the time Clapton was out of rehab, Pattie's marriage to George had hit rock bottom, and he had embarked on an affair with Ringo Starr's former wife Maureen.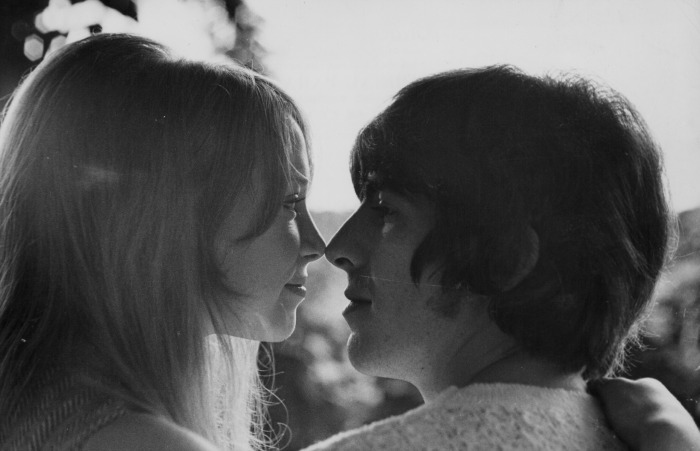 "I became aware [of the affair] when she would turn up at midnight and she'd still be there the next day," Pattie said. "I'd have to be pretty stupid not to notice! Some girls… It was towards the end of our marriage."
Read more: The Beatles final live performance
Pattie herself is claimed to have had an affair with Ronnie Wood around the same time, and she eventually left George in 1974 following, what she claims, were a series of infidelities by her husband. The couple's divorce was finalised on 9 June 1977.
Despite Pattie going on to marry Clapton, she and George remained amicable, and he even attended her wedding to Clapton – before describing himself as their "husband-in-law".
Now, while she says there's no point having regrets in life, Pattie admits: "Maybe I should have left George earlier, I don't know. Or maybe I should never have left him and ignored Eric, that was a possibility too. I didn't know what to do, it was very, very difficult."
The pair remained in touch up until George's tragic death from cancer in November 2001. He had kept his health battle private, and never confirmed it to Pattie at the time. However, he visited her out of the blue just three months before he passed away, and she says she knew instantly that he wasn't well.
"About three months before he died he was in my area. He was going to see Ringo, and he popped in," she explained. "He brought me a few little gifts and some music to listen to, it was really sweet. I knew he wasn't well, I realised that he knew he wasn't well.
"In a way I think he was coming to say goodbye. I could see he was very drawn and he was using energy more than he needed to, to appear up and happy. You could sense he wasn't well."
Pattie is appearing in Sydney and Melbourne in May to tell her life story in an intimate three-hour evening, titled George Harrison, Eric Clapton and Me; An Evening with Pattie Boyd.
Pattie Boyd will appear on her tour on Tuesday, May 15 at Sydney's Four Seasons before heading to Melbourne's Grand Hyatt on Wednesday, May 16. For more information, see her official website.