The Beatles final live performance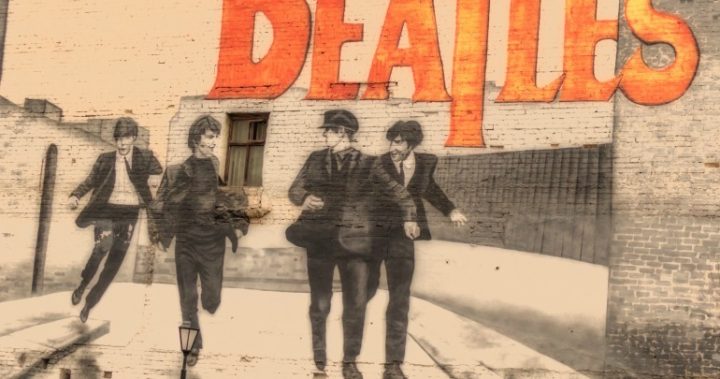 Contrary to popular belief, The Beatles' last live performance was not at San Francisco's Candlestick Park on August 29, 1966 but on January 30, 1969 on the roof of an elegant five storey Georgian mansion in Savile Row in London, that was the headquarters of Apple Corps.
It was a cold grey day with Paul McCartney prodding and coercing the other three Beatles, but it was clear John Lennon had simply lost interest over the previous two years and was trying to put himself back together again after years of alcohol abuse, amphetamines, marijuana and LSD.
George Harrison had stated after the last concert that he had had enough of being a Beatle. Ringo Starr was his usual laid back self: "Whatever you boys want is okay by me".
Paul refused to accept that The Beatles were turning into a rotting corpse he wasn't going to let it happen and he was sure that performing together again would cure everything. With one cajoling Paul and three disinterested Beatles things got under way.
George plugged in his Fender; to his right Yoko Ono finally disengaged herself from John who took centre microphone. A couple of feet behind John, Ringo hoisted himself on to his drum kit and to his right black session musician Billy Preston took his position behind the keyboards.
Ad. Article continues below.
Paul, the ringmaster, strapped on his beloved violin shaped Hofner bass and strode up to the microphone just to John's right. As Paul started singing 'Get Back' the others professionally joined in.
Paul's philosophy was getting back to where they once belonged and with the cameras rolling for a documentary movie he hoped the bantering, eating and drinking together and rehearsing for the performance would be the answer. Instead it showed there was no going back there was more bickering than bantering.
Down in the street crowds gathered and traffic ground to a halt after all The Beatles' hungry fans had not seen their idols perform in England since The NME Poll Concert on May 1, 1966 at Wembley.
Bored businessmen on the street were complaining about the disruption of business in the area, did they not realise they were witnessing history.
John took the lead on 'Don't Let Me Down' before he and Paul sang together for the last time one of John's pre-Beatles compositions 'The One After 909'.
Ad. Article continues below.
The final song was 'Dig A Pony' a nonsense lyric song written by and sang by John.
At the end John delivered the tag-line, "On behalf of the group, I hope we passed the audition" and down the stairwell he disappeared.
Ringo just wanted to get along, George wanted to pursue his own music, John just wanted his own genius to take its course and Paul wanted The Beatles to stay together but on his terms. In the end they got what they wanted but we lost the greatest group ever.
Do you like The Beatles? What's your favourite song? Where were you when the band played its final live performance in 1969?