You know him as a multi-award winning actor famous for two Academy Awards, two Golden Globes and an Emmy Award but this week Kevin Costner showed the world a different side with a sellout show in the historic Ryman Auditorium in Nashville with his band, Modern West.  And he looked and sounded pretty good as he did so.
By all reports, Costner, now 66, was a sensational entertainer on stage.  The lead singer, Costner regaled the packed audience for 90 minutes with original music, breaking in between to chat with the audience, crack jokes and tell the stories behind the songs he sang.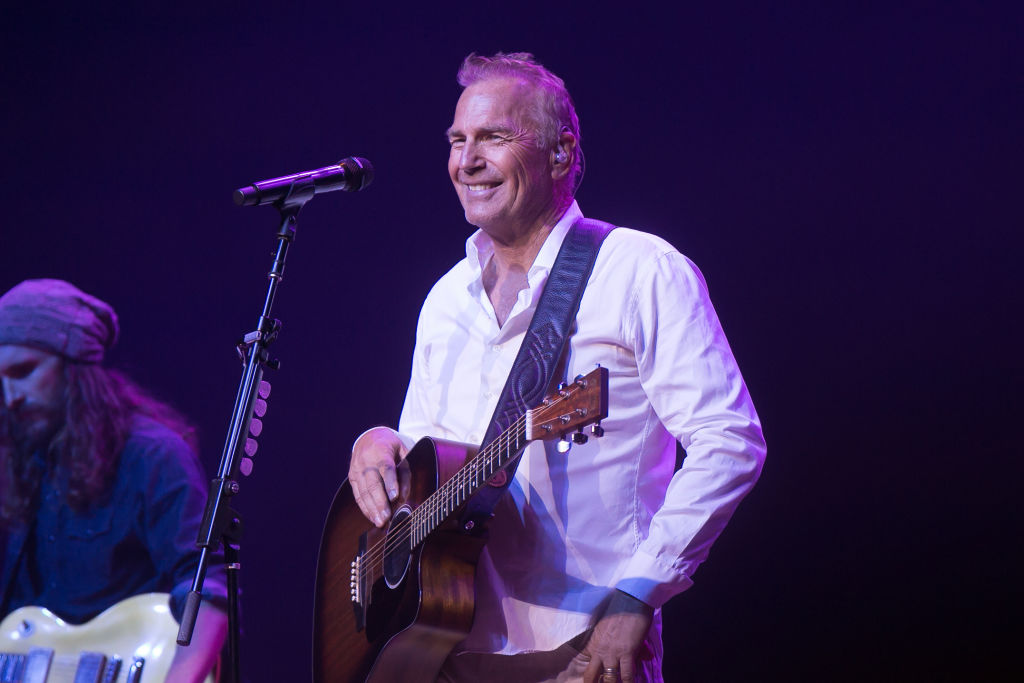 Costner and his band play a style of music called Americana, which blends rock music with American country vibes.  They've been playing together for sixteen years, releasing three albums in that time – one in 2008, one in 2012, and the most recent which leans on his incredibly popular and most recent TV Series, Yellowstone, with the album titled "Tales from Yellowstone". Apparently, the songs are written from the perspective of his character, a father and widower on the land managing a property that has been held in his family for six generations.