Since then, she has continued to fight the disease and Engelbert receives help from carers and professionals as he cares for her amid his busy work schedule.
"It's something that has been put upon my shoulders and it's something you've got to handle. I'm caring for her in the best possible way I can," he said.
https://www.instagram.com/p/BY5Fp-2DHK3/?hl=en&taken-by=thisisengelberthumperdinck
Asked if she recognises her children and grandchildren, he explained: "Sometimes, it's more her own children that she recognises."
The couple are regularly visited by their grandkids, keeping the bond between them strong, and the star revealed music has helped connect them throughout Patricia's disease.
"Music is a very powerful instrument in healing. It's helped her [a lot]," he said while adding that people's prayers have also been a huge support to them both. "I wanted to raise awareness, and I think the more people that pray for you the better. The power of prayer is huge. It has and will help even further in her life."
Engelbert married Patricia in 1964, three years before he had his first hit with 'Release Me'. The song went on to famously keep The Beatles' 'Penny Lane' off the top spot in the UK charts at the time.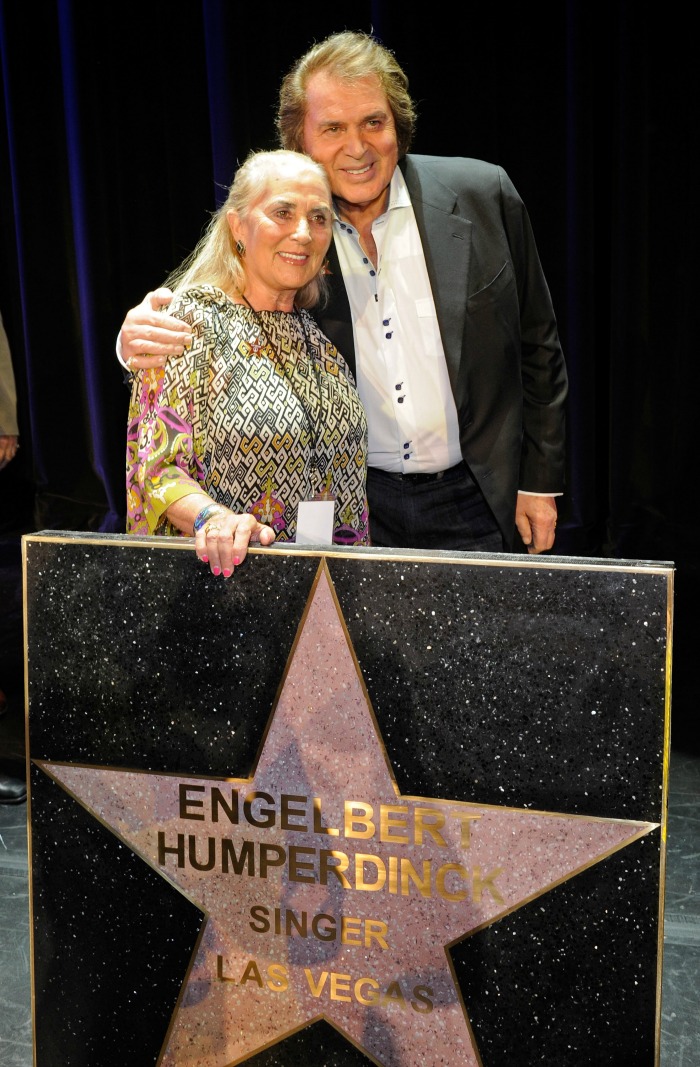 Asked what advice he'd give to others going through the same concerns with a loved one battling Alzheimer's or dementia, he said: "You have to take it a day at a time and hope that the cure is around the corner."
Described as "one of the finest middle-of-the-road balladeers around", Engelbert has enjoyed a hugely successful career spanning more than 50 years. He has sold more than 150 million records worldwide, and worked with top names including Ray Charles, Shirley Bassey, Dusty Springfield, Lulu, Tom Jones and many more.
He's still working on music now, but splits his time with his family and grandchildren. Revealing he's loved becoming a granddad, the musical star admitted he isn't called "grandpa" or anything similar.
"They call me all kinds of different things," he joked. "Olivia [granddaughter] calls me Pa, while some of them call me Boomer because they couldn't pronounce anything else!"
Olivia has followed in her Pa's footsteps too, and even duets with him on his new album. He explained: "She was nine years old at the time. She did an amazing job, she's a cracking singer, really great. She's going to be a big star. I'll predict she will be the next female Bruno Mars."
Engelbert is now preparing to return to Australia, with his 'The Man I Want To Be' tour set to land down under in March 2019. He will be performing in iconic theatres around the country, showcasing new music as well as hits including 'Quando Quando Quando', 'Release Me', 'A Man Without Love', 'The Last Waltz' and 'Am I That Easy To Forget'.
To buy tickets for his Aussie tour, visit the official site here.
Is one of your loved ones battling Alzheimer's or dementia? Are you a fan of Engelbert Humperdinck?