Women are going to crazy lengths to emulate Melania Trump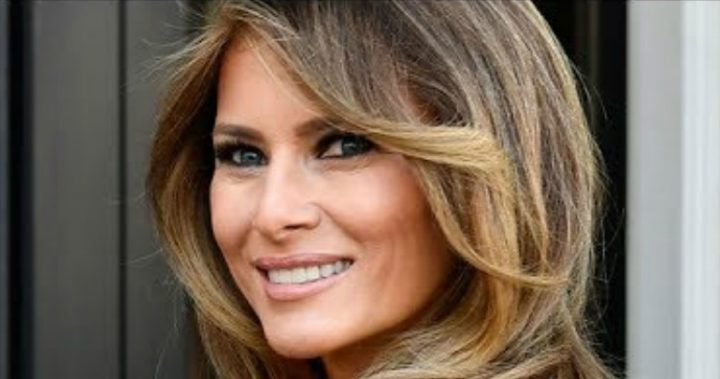 Melania Trump is beautiful, fashionably dressed, and married to a very rich man, so it's no surprise that some women admire her, but some are taking that admiration a dramatic step further.
A well-known plastic surgeon reckons the 'Melania Makeover' is the hottest request he receives right now, surpassing even requests to look like the First Lady's step-daughter Ivanka Trump.
Franklin Rose, who's got a high profile in the US for his work making woman look like Ivanka and other stars, said, "I have had many women visit my office wanting the 'Ivanka Look' and so it's not really surprising to see women now requesting to look more like Melania, who is simply gorgeous."
The doctor performed just such a makeover on cancer survivor Claudia, who said she wanted to "feel like the First Lady that I know I am inside".
"Melania for me illustrates power and strength," Claudia said in a press release. "I am looking forward to more closely resembling her and becoming a better version of me and for it to show on the outside."
Ad. Article continues below.
For that to happen, Rose performed eight surgeries on Claudia, including a revision of her post-cancer breast reconstruction, a revision of her previous nose job, a tummy tuck, Brazilian butt lift, eyelid list, as well as injecting a range of wrinkle erasers and fillers. Her new look will be revealed on US TV show Inside Edition, according to the Houston-based surgeon.
Rose has previously told magazines that although he hasn't treated her so can't say for sure, he believes Melania herself may have had a range of cosmetic interventions.
It's possibly no wonder some women want to emulate the Slovenian-born 47-year-old, who's gone from mediocre model to First Lady, via a marriage with billionaire and now US President Donald Trump.
So far, she's been relatively low key in her new role as wife of the president. But Melania showed her warm side at the Congressional Picnic at the White House this week, posing for selfies and cuddling babies, all the while looking impeccably groomed.
Ad. Article continues below.
Ivanka, though, didn't win plaudits for her attire at the traditional summer picnic at the president's residence, with some tweeters criticising her off-the-shoulder dress from her own fashion line as inappropriate for the event. Not that the First Daughter seemed concerned – snaps from the event show her having a great time with her children Arabella, Joseph and Theodore.
Can you imagine admiring anyone so much that you'd have surgery to look like them?