What Pisses Me Off: Eye rolling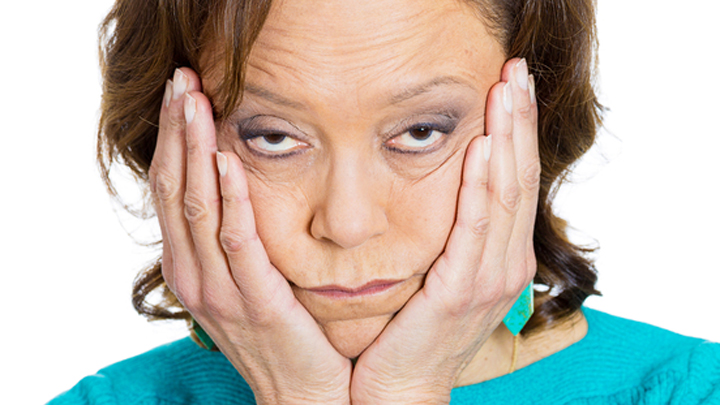 The thing that really pisses me off is eye rolling. It is usually accompanied by a sigh from the younger generation or a clicking of the tongue from the not so young generation. As a matter of fact I get so annoyed with it that I retaliate. Normally I'm easy going but once fired up, watch out.
Ad. Article continues below.
On Friday I did some shopping in the small city where I live. Everything went well but I needed to go to a suburb department store to get a first birthday present that I could only obtain from this particular store.
So, loaded up with the things I'd already bought, I caught a bus, asking the driver if he went past there, and it was affirmative. I know the area vaguely but wasn't sure where the bus stop was. I pressed that button too soon and asked him if it was the nearest stop. He rolled his eyes. It was the next one. As I got off I told him it was my first time taking the bus to that destination and he should have a little more patience.
In the Department store I found what I was looking for, pressed the button to make the tunes played and to make sure it worked. How does one turn those things off? So I walked to the checkout with the toy playing a song intermittently. I was the only person at the aisle. Luckily the errant toy had stopped by then. I asked the woman there if they had gift vouchers. She rolled her eyes and sighed. "At the front!" she said exasperated. I said 'I won't bother'. It was only a simple question, imagine how she would have reacted if I'd asked her for stock they didn't carry? I gave her a $50 note to pay. She said "Haven't you got anything smaller?" I said no, even though I did. I wasn't going to make her day any better. After bagging my singing toy and giving me my change she said "have a nice day" to which I replied, "It was fine until I was served by you!".
The thing is one has to retaliate as we are exiting. No need to complain when they roll their eyes as it may make your day a lot worse. Give them something to think about after you've gone.
I must say I'm not returning in a hurry. If you are served with politeness you will return; if the bus driver is cheerful you will catch the bus from that company again. If you are treated like an inferior you won't return in a hurry.