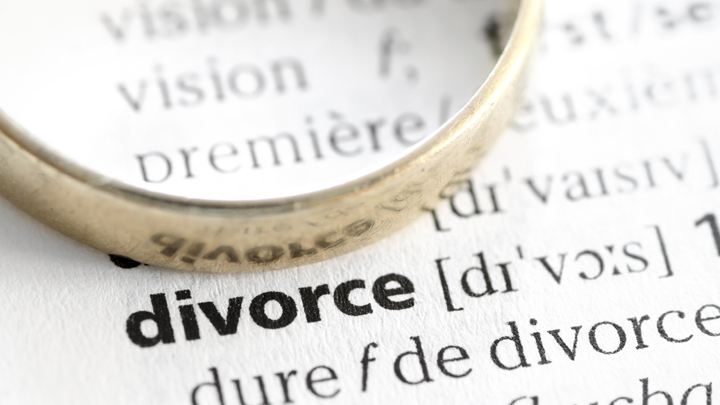 It probably comes as no surprise that divorce rates in Australia have steadily increased since the introduction of our current no fault divorce system in 1975.
Figures from the Australian Bureau of Statistics indicate that for those 60 years and over, divorce rates have risen the most. If you are aged between 60 and 64, your chances of divorce have almost doubled in the past 30 years, with the rates having climbed between 1985 and 2005, by more than 70% for men and 81% for women.
It could be said that divorce will hit older couples "harder". More often than not, those of us over 60 are moving into retirement and have established a financial plan that can only be significantly destabilised by an acrimonious divorce. This is made more difficult as the capacity to 'rebuild' financially after divorce is made far more difficult when you are moving out of the workforce rather than just starting a successful career.
As divorces become more common in society, so too have societal attitudes shifted. No longer is divorce a 'dirty' word. It is now almost an accepted part of a relationship timeline.
Divorce is said to be one of the most significant grief events many of us will ever suffer. It is therefore not surprising that during divorce we are often at our worst. We experience a range of strong emotions, from fear, uncertainty, pain, betrayal, anger and deep sadness – to name a few. During the divorce, you will be asked to make decisions that will determine your future. It is not surprising that the decisions that can be made in that state are at times anything but well considered.
Ad. Article continues below.
It is possible to survive divorce and come out the other side with grace and your dignity intact. Here are a few things you can do that will help you through:
Be kind to yourself

There is nothing like heartbreak to make you feel less than amazing about yourself. There's every chance that the breakdown of your relationship at this stage of your life has you questioning your self-worth. Now is the time to focus on the positive, to see the world with a 'glass half-full' type attitude. This will not be easy, but if you can wake up each morning, write a list of all the good things you see and read it over and over, it will really help you to believe in yourself, particularly when things get tough. I often describe the emotions of a divorce as a bit like riding a roller coaster. There will be days when you are feeling great, there are days when you are feeling terrible, and there will be days where you feel like you're going round and round. Know that these feelings will pass and if you can focus on the positive, you will move through the emotional side of your divorce far quicker than if you dwell on the past.
Engage trusted advisors

During your divorce you will need a team of trusted advisors supporting you. This will extend well beyond a legal team. You will need friends, family and other social supports to get you through. A specialist family law advisor is always recommended, but equally important is a trusted financial advisor. Arguably, the financial impact of a divorce will hit 'older' couples much harder than their younger counterparts. Older couples do not have the same opportunities to rebuild financially after a divorce and separation. Careful financial advice during your divorce will ensure that you are making decisions that best suit your family's needs. With some careful structuring and strategic advice, it may be that your retirement plans will still be achievable.
Ad. Article continues below.
Create your own silver linings

When the world feels upside down and out of control, there's no better time than to find yourself something to look forward to. Set yourself something in the near future to look forward to. It might be a holiday, a dinner out, a new hobby – just something you know you'll enjoy and you can have in the back of your mind as something positive on the horizon. A divorce will mean change, but with change comes opportunity. A divorce is an opportunity for you to create a new life, a new future, and to do some of the things that maybe you've been putting off or for whatever reason couldn't do.
Relationship breakdown continues to effect a large number of us every single day. No matter your age or stage in life, the most important thing to do for yourself is to take the time to pause, breathe and grieve. Just because your past didn't turn out the way you wanted it to doesn't mean that your future can't be better than you imagined.
Have you had a divorce in your 60s or beyond? What did you do to help yourself through that time? Or are you currently going through a divorce? Tell us about it below.