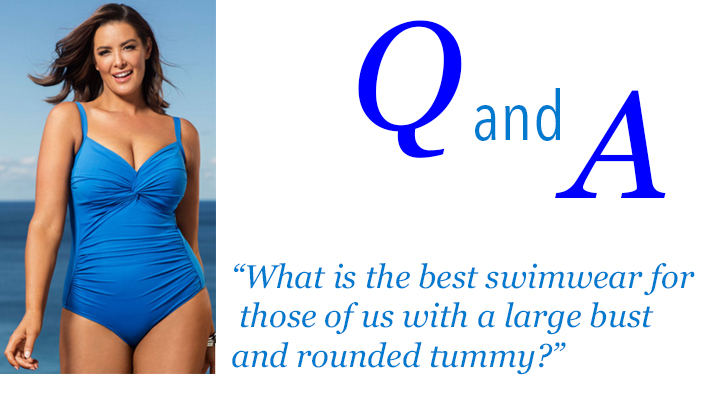 One of our Style at 60 community has asked:
"I have a large bust and a very rounded tummy.  What swimwear would suit me best?"  -Carolyn Byrne
Carolyn, this is something most of us can relate to! I think it is very important as we get older to get swimwear that supports us in all the right places – and the bust and tummy are at the top of my list!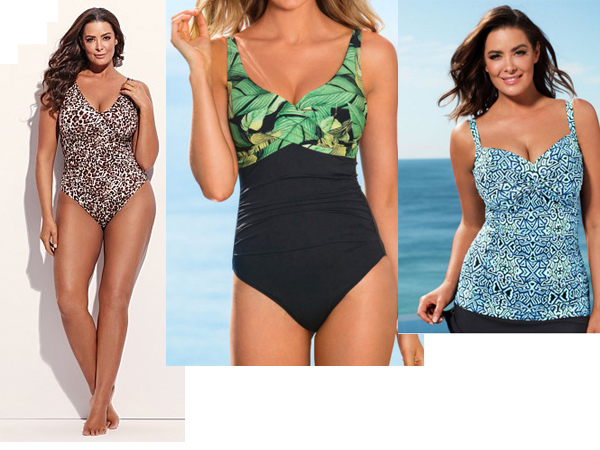 TS14 cheetah swimsuit
All attention will be drawn to the vibrantly printed bodice in this style – making any tummy concerns magically disappear!
Quayside secret support wrap body swimsuit in green leaf print
Quayside Woman sweetheart tankini
Large Bust
For a large bust I would look for swimwear with the following features:
wide adjustable straps
moulded bra cups
ensure that the bust area is lined and has plenty of support
boning and built-in underwire
A tie up in the front – so that you can adjust the amount of coverage
A v-neck, deep scoop or sweetheart neckline are best – avoid high necklines and halter necks unless they have some sheer panelling to create the illusion of the before mentioned necklines
a twisted front design
Rounded Tummy
For tummy support I would look for:
Rouching across the tummy or the side seams
Power mesh lining in the tummy area
Empire line styles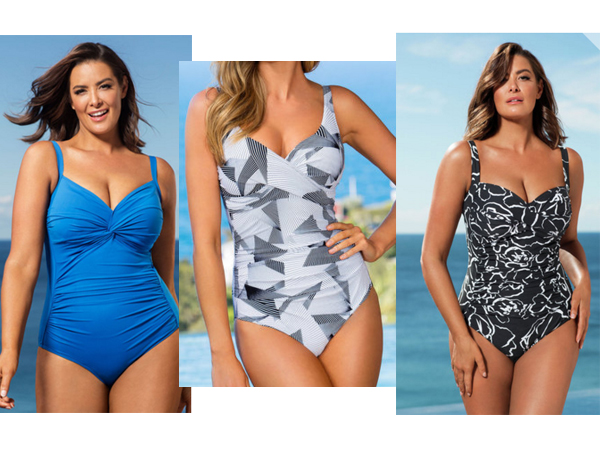 Quayside twist front swimsuit
Quayside secret support wrap body swimsuit in mono tri print
Quayside Woman sweetheart swimsuit
Now there is no excuse to not be poolside this summer, Carolyn!
Where do you like to go shopping for swimwear?
Comments