Melanie Griffith shows off her legs in black mini dress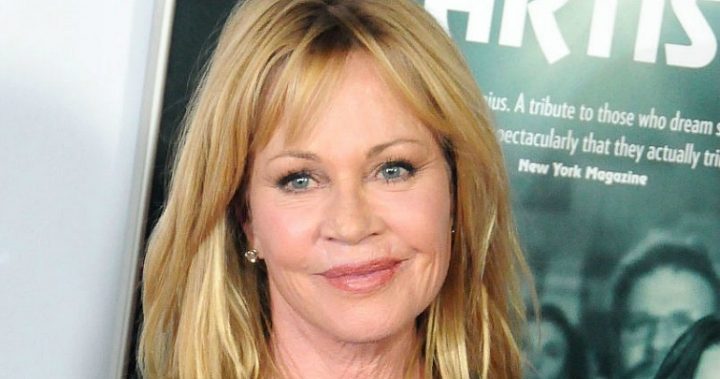 Melanie Griffith is no stranger to a bold fashion choice and the 60-year-old actress showed off one of her most daring yet on Monday night, stepping out in a striking black mini dress and velvet heels.
Griffith attended the premier of The Disaster Artist in Los Angeles and stole the spotlight with her daring look.
While many stars over the age of 50 shy away from above-the-knee skirts and dresses, Griffith strutted her stuff in her LBD.
She wore a black coat over the top to fend of the cooling Californian temperatures.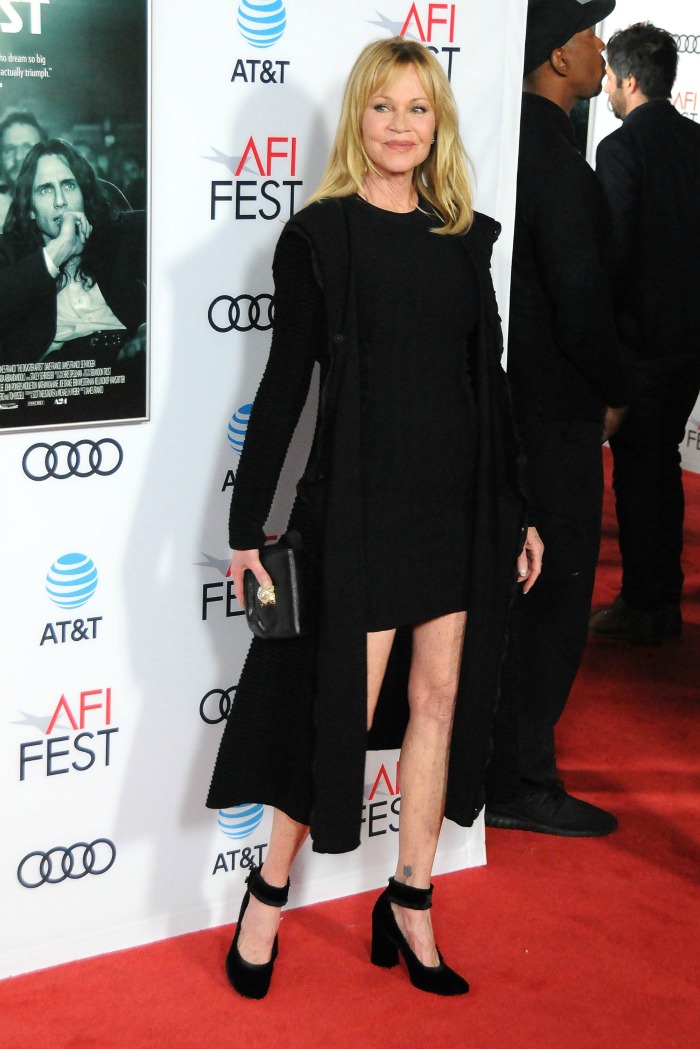 While Griffith certainly looks good for her age, she hasn't been afraid to admit to having work done on her face.
In April she told E! News she regretted getting so much plastic surgery and didn't realise how much she'd changed her appearance until people started making cruel remarks.
"No, I didn't [realize] until people started saying, 'Oh my god, what has she done?!' I was so hurt," she recalled. "I went to a different doctor, and he started dissolving all of this s–t that this other woman doctor had put in. Hopefully, I look more normal now."
Ad. Article continues below.
She also spoke about her past battles with addiction, saying she has regrets over how it affected her three children.
"I was a totally functioning mom. I wasn't like a drunk-on-the-floor, out-of-it person," she said.
"I didn't do some things I probably should have done, but, mostly, I was there for my kids. They had a sort of privileged gypsy life."
Griffith has been sober for seven years now.
Would you ever wear something like this? Do you think it's better when stars are honest about their cosmetic surgery?