Tom Jones' lovechild son is homeless and living on the streets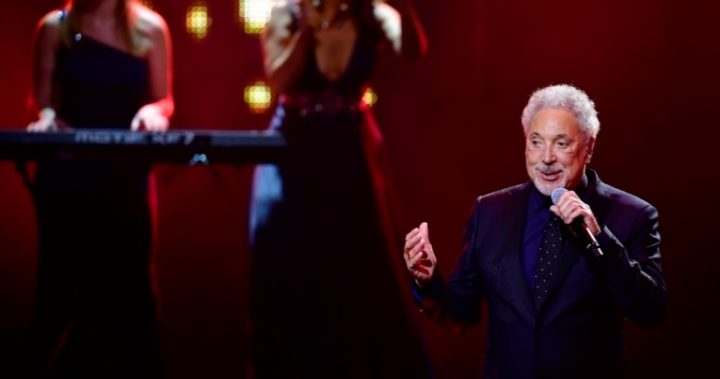 When people think of Tom Jones, chances are they don't associate anything or anyone close to him being homeless or destitute. Unfortunately, that's the harsh reality for his biological son, Jonathan Berkery.
As news broke last week of the 77-year-old Welsh crooner selling the multi-million dollar Hollywood mansion he shared with his late wife Linda, Jonathan couldn't help but wonder what he could have done with just a tiny amount of the millions his father earned in exchange for the lavish property.
In an exclusive interview with the Daily Mail, Jonathan revealed that he currently lives in a homeless shelter in the US state of New Jersey. He suggested he often has to fight with more than 30 other homeless men for blankets to keep warm in the harsh winter conditions. 
The 29-year-old said he was an aspiring musician and performs under the name of Jon Jones, a nod to the father he's never met. Despite never communicating with Tom in person, he still holds onto hope that he'll get to connect with his father before it's too late.
Daily Mail suggests that Jonathan was conceived when Tom had a brief fling with a model named Katherine Berkery in 1987. When she discovered she was pregnant a few months later, Tom refused to acknowledge he was the father.
Ad. Article continues below.
More than 20 years later in 2008, he finally admitted that he did have a love child. "It wasn't something I had planned," he told Wales Online at the time. "If I had planned it, I would have done something more than just financially. But it wasn't … I was tricked, really. I just fell for it."
Tom was involved in a lengthy legal battle 28 years ago and even took a DNA test in 1989, but still wasn't convinced that he was Jonathan's father. He ended up paying £1,700 (A$2,942, U$2,344) for each month of the first year of Jonathan's life. "I just fell for the seduction," he added.
Despite sleeping with hundreds of women at the height of his fame, Tom was married to Linda from 1957 up until her death in 2016. As for Jonathan, he struggled to understand why his father wanted nothing to do with him, resulting in rebellious behaviour, drug use and an inability to hold down a stable job. He's been homeless for a few years now and has even spent time in jail and rehab.
He said that he was angry for a long time but wants to meet and get to know his father before it's too late. "For years I was angry and I didn't want to see him," he told Daily Mail. "Now I know life is too short. I need to get to know him. I just hope he feels the same."
He's tried to get in contact with his half-brother, Mark Woodward, but hasn't had any luck reaching him. Jonathan suggested that he wasn't getting in contact for fame or money and simply wanted to meet his father while he has the chance. He also revealed that despite loving his mother, he also has a troubled relationship with her as well.
Ad. Article continues below.
He admitted to turning to Twitter last year as a cry for help and even begged strangers for money, drugs, strippers and infamously declared he had jaw cancer. The tweets were picked up by fans of the UK version of The Voice, where Tom is currently a judge. Despite being embarrassed by the messages, Jonathan hoped that his father would see them and offer him a chance at reconnecting with him. He even has dreams of auditioning on the show so he can share his talent with his father.
Have you ever discovered an illegitimate child in your family tree? What would you do in this situation?
---
With Facebook removing news sites from your feeds we ask that you sign up for Starts at 60's emailers here. And to keep us on your wall, join some of our new Facebook groups and clubs:

News Junkies Club – Australia
News Junkies Club – USA 

See news on the change and links to all our other clubs and groups here.