Remember the cool world of Aussie band Mondo Rock?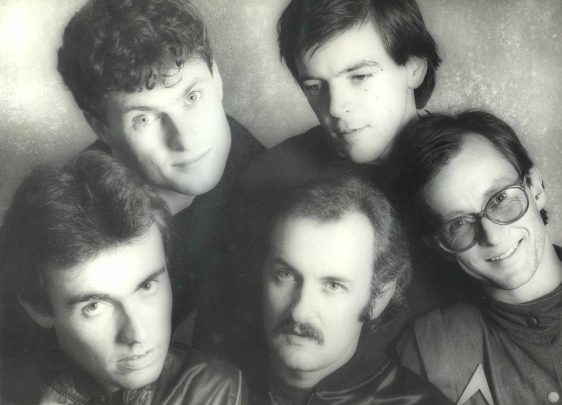 The 1980s were the big years for Australia's pub rock scene.
One band who was revelling in those times was Mondo Rock. Led by Ross Wilson, formerly of Daddy Cool, the band had more hit singles in the 80s than many of the other big names, including Cold Chisel, Australian Crawl and Men At Work.
Starts at 60 spoke to guitarist Eric McCusker, who joined the band when he was only 26. 
"Ross (Wilson) had formed a version of Mondo Rock but after the first record, scrapped it and started with a new line-up," Eric McCusker said. When McCusker heard the news they were looking for a guitarist he was keen to try out. He asked his flatmate Wilbur Wilde, and the bass player in the original band, to put in a good word for him, and he got his audition. The rest is history.
"None of us had ever met each other before, we all sort of congregated and said, 'Hi, we're a band'," McCusker laughed.
Ad. Article continues below.
Read more: Australian artists of the rock 'n' roll era.
McCusker said it was thanks to experienced band members like Wilson that the group avoided many of the pitfalls other bands fell into, and they f0und success right from the get-go.
Some of those successes are thanks to McCusker, who wrote many of the big hits, including 'State of the Heart' and 'Come Said The Boy'. "It was amazing, like getting on a rocket, really."
There was more to just making music those days, with film clips becoming a big part of a band getting noticed. 
Ad. Article continues below.
"You'd make a record, and you be in control of that. Then came the film making which none of us were film makers but all were interested in it. They are funny things to do."
He recalled the shoot for 'Come Said The Boy' which involved one continuous shoot of the band at the beach. He said they were on the third shoot, with the light beginning to fail, when all of a sudden the lights came on. 'That made it."
There was also the chance for the band to perform live to the whole of Australia, thanks to Countdown.
"Its hard to underestimate how much of a contribution that show made to the whole scene. Not just Australia, but for international acts like Blondie and Abba who first found success in Australia. For us to put out a record and have it be seen by three million people in one evening. It was an incredible opportunity."
Read more: Your favourite '70s variety show is coming back to TV. 
Ad. Article continues below.
Prior to his Mondo Rock days McCusker started performing in the Jon English band. He said English was very supportive of his career, something he'll always be grateful for. "He said to me, 'Hey Eric, how come you're not famous?" he replied 'Do you think I should be?'. He said yes, and it was like him saying I had the right to be, and it gave me a whole lot of confidence."
He's also maintained a strong relationship with that flatmate Wilbur Wilde, who helped him get the Mondo Rock gig. He recalled how the pair met, on their first day attending a jazz course at the Sydney Conservatorium. It was like "Do you where Improv 301 is? Can I have a cigarette?" The pair became dear friends and Wilde was best man at McCuskers wedding. McCusker's not ready to put away the guitar any time soon. Now aged 64 he's glad to still be performing, both with his own band and with Mondo Rock. The entire catalogue of Mondo Rock has been digitally remastered and re-released this month, and includes songs like 'Cool World' and 'Summer of '81'. The band is also getting back on the road. See details at dates here.
McCusker is looking forward to the shows, but he is even happy doing a little gig in a pub. 
"If they dance and applaud I walk out of there feeling aerated and two inches taller and happier for being applauded. It's a great job. It helps keep me fit."
What was your favourite song by Mondo Rock?