Joan Collins shares sweet throwback photo with sister Jackie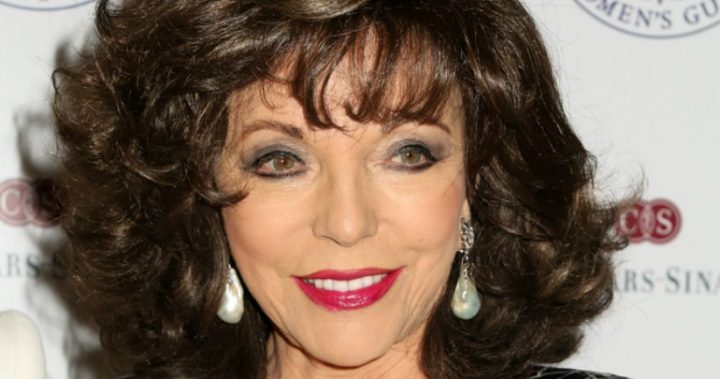 Joan Collins has shared a touching tribute to her late sister Jackie Collins on the anniversary of her death.
The 84-year-old posted this picture on Instagram, of the last photo she'd been in with the romance novelist who died from breast cancer two weeks before her 78th birthday.
"Today is two years since my darling sister @jackiejcollins died and I miss her every day. Our last picture together?," she wrote.
Ad. Article continues below.
Both Joan and Jackie had acting careers before Jackie switched to writing novels, but the pair were both well known for their glamorous fashion styles.
Writing for EveningStandard Collins said she was glad to see the return of '80s power dressing on the catwalks, reminiscent of her Dynasty days.
"So, hello and welcome back even bigger sleeves (Balenciaga, Tibi), small waists (Saint Laurent, Isabel Marant) and comfortable trouser suits (Ellery and Calvin Klein). Clothes that flatter a real woman's body," Collins wrote. 
Ad. Article continues below.
"In the Eighties, Dynasty became the most popular series on prime-time TV, not least because of the gorgeous and glamorous outfits created by Nolan Miller for all the actresses. I enjoyed working with Nolan, helping to create the elegant and stylish outfits for my character, Alexis Carrington Colby.
"When Alexis had to command groups of men, either in her office or the boardroom, she needed to look feminine but ruthless. The look empowered women and, across the world, career women were taking to tailored suits and well-coiffed, lacquered hair."
Earlier this month Collins appeared on the red carpet at the  Apple Music Clive Davis: Soundtrack of Our Lives special screening in London.
Ad. Article continues below.
Wearing a beaded jacket over a cami and silk pants she showed her usual touch of elegance with a pair of white gloves. Oh, and don't forget the shoulder pads!
"I have never stopped wearing shoulder pads, big sleeves and long earrings. I strongly believe, as did the iconic Claudette Colbert and Bacall, that if you find a style that suits you, you stick with it, because fashion is ephemeral but style is eternal."
Are you a fan of 80s fashion? What would you be glad to see come back?