French couple banned from calling daughter Liam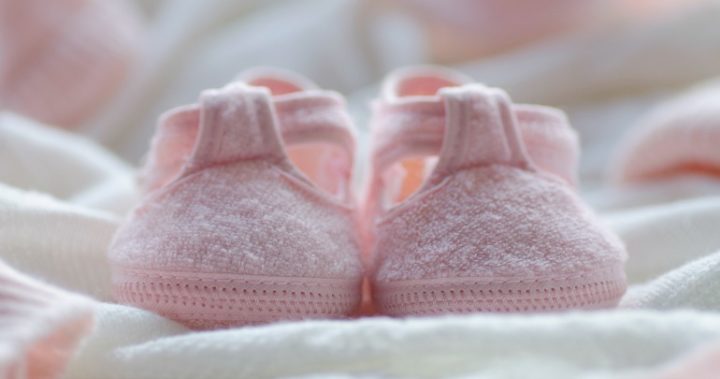 Nowadays, gender-neutral names are becoming increasingly popular, with names such as Blake, Peter and Jordan used for both boys and girls. 
French prosecutors have a history of banning unusual names, and the latest parents to feel their wrath are a pair from Morbihan in Brittany. 
A French couple were recently reported to the courts after they decided to name their baby girl Liam, over concerns it would lead to gender confusion, French newspaper The Local reported. 
The pair tried to give their girl, who was born in November, the traditionally-male name, but a prosecutor argued it was contrary to the interest of the child. 
The prosecutor said the name, 'would be likely to create a risk of gender confusion' and would be 'therefore contrary to the interest of the child and could harm him in his social relations,' according to The Local. 
Ad. Article continues below.
As part of their case, the prosecutor quoted examples of famous Liams, including former Oasis lead singer Liam Gallagher and Schindler's List star Liam Neeson.
The prosecutor has now asked a judge to ban the parents from using the name 'Liam' and to force them to give the child a 'more feminine' name. The date of the trial hearing is yet to be announced. 
This isn't the first time French prosecutors have banned a name. According to The Local, before 1993, parents in France had to choose their baby's name from a list drawn up by authorities. And even though this restriction was lifted, courts still have the power to ban names if they believe it is in the child's best interest to do so. 
Other names which have been banned, include Nutella, Fraise (Strawberry) and even Derc'hen and Fañch.  
While unisex names are increasingly becoming popular, Liam is pretty uncommon for a first name for girls. In France, many first names have both male and female versions, such as Francois and Francoise, Jean and Jeanne and Frederic and Frederique.
Ad. Article continues below.
What do you think? Should parents be allowed to call their children what they want? 
With Facebook removing news sites from your feeds we ask that you sign up for Starts at 60's emailers here. And to keep us on your wall, join some of our new Facebook groups and clubs:
News Junkies Club – Australia
News Junkies Club – USA 
See news on the change and links to all our other clubs and groups here.