Debate as supermarket sells 'gender-neutral' Mother's Day cards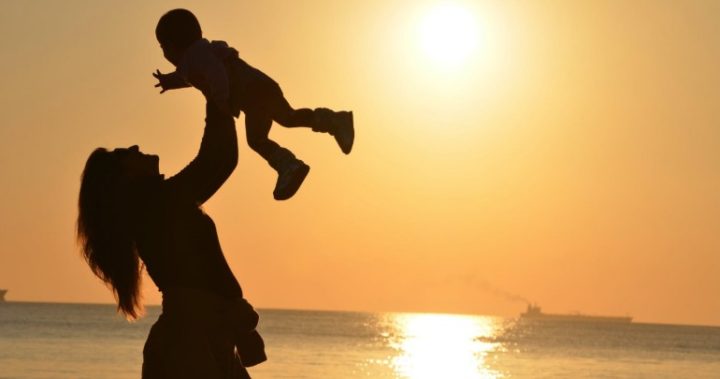 A UK supermarket has sparked debate after selling a gender-neutral Mother's Day card, and re-naming it "You Day".
Waitrose introduced the card alongside its usual stock for Mother's Day – which is celebrated this Sunday in England – in an attempt to be more "transgender inclusive", the Sunday Times reports.
The new card, which appears on the food retailer's website, is missing the word "mother", and instead has the words "Happy You Day" across the front. It appears alongside the traditional cards on sale.
According to several reports, the supermarket made the decision in the hopes of "broadening out who the cards can go to, whether it's grandmas or transgender mums".
Mothers Day cards going "gender neutral" in UK. Waitrose is selling gender-neutral Mother's Day cards as retailers reduce their use of the M-word to make today's celebration more "transgender inclusive"

Happy YOU Day? Really, refer to Mom as…YOU!?! pic.twitter.com/DuWt5lReI1

— Suzi Bruno (@plaPRpro) March 11, 2018
Ad. Article continues below.
It sparked a mixed response on social media, with some supporting the move – while others claimed it was a step too far.
One Twitter user wrote: "And so what?" While another added: "Great. I know a lot of men I think are mothers."
But one added: "Really? Gender neutral Mother's Day cards? That's so disgusting," and another wrote: "Happy YOU Day? Really, refer to Mom as…YOU!?!"
It's not the only retailer offering a variation on the more traditional cards, with popular store Scribbler offering a "two mums are better than one" card, while another one is aimed at single dads, stating "dad, thanks for being the most amazing mum".
Ad. Article continues below.
Read more: French couple banned from calling daughter Liam
It comes after some activists called for Mother's Day to change its names, to become more inclusive. Some suggestions reportedly include "Guardian's Day" and "Carer's Day".
The church's traditional name for the day is "Mothering Sunday", which trans campaigner and therapist Karen Pollock claims is more inclusive – as anyone can "mother" someone.
It comes after Coca Cola completely redesigned some of its diet coke cans, to be more gender-neutral. During the Super Bowl, the brand aired an advert using different voices which said: "There's a Coke for he… and she… and her… and me… and them.
"There's a different Coke for all of us."
Ad. Article continues below.
Read more: PC gone mad? Calls for gender-neutral toilets in all public buildings
Meanwhile, the LGBTIQ (Lesbian, Gay, Bisexual, Transgender, Intersex and Queer) community recently pushed for gender-neutral bathrooms to be installed in ALL public and commercial buildings across Australia.
While many support the plea, others say it's pushing PC too far – so what do you think?
Starts at 60 has contacted Waitrose for comment.
What do you think of the introduction of gender-neutral Mother's Day cards?