Ita Buttrose's secrets on making a good impression at any age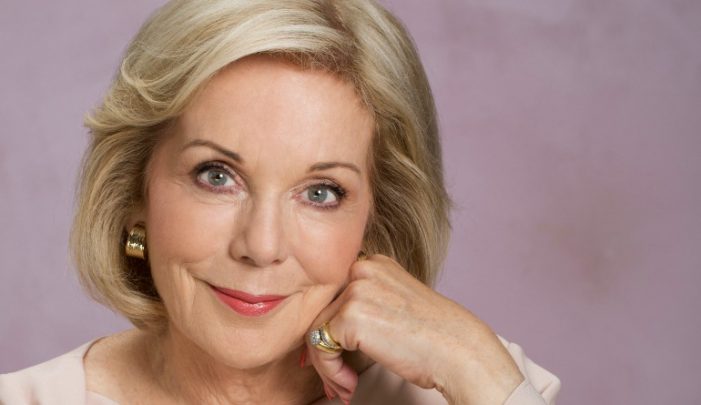 Starts at 60 spoke to Ita Buttrose, who revealed her wardrobe and make-up essentials last week. Now, the media icon, who is currently a face of the Priceline Pharmacy campaign, Beauty of You, shares more of her secrets, including how she copes with fame and why she still rates manners on her must-do list. 
What tips do you have to make sure you feel great as well as look it?
Exercise and diet are very important to me. I know that exercise is essential for a healthy brain. I try to do some kind of exercise every day. I always walk at least half an hour and on three mornings I walk more than an hour. I do Pilates twice a week. I also have a workout regime that I do once or twice (depending on my schedule) a week at home with weights. I watch my diet but that doesn't mean I don't sometimes enjoy ice cream, chocolates and the occasional pudding. I always have breakfast. I usually eat fish three times a week; lots of greens – especially spinach, broccoli and Brussels sprouts. I love peas – especially mushy peas. I opt for sweet potatoes rather than white potatoes. I do eat meat especially lamb, plus pork and beef, but not every day.
How do you cope with the lifestyle that fame brings, as well as the expectations that come with it?
Ad. Article continues below.
I have always found Australians to be respectful of my privacy, something I've appreciated. They are also friendly and cheerful and it's fun meeting them. I'm more than happy to say good-day when I hear someone say – "Hi Ita". When you have a high public profile I think people do expect a certain standard of behaviour and I am conscious of that. It's not difficult though – I wouldn't want to let people down but nor would I want to let myself down either.
You've been involved the publication of a number of books, including A Guide to Australian Etiquette and Every Occasion: Guide to Modern Etiquette. How important do you think etiquette is in society today?
Good manners are the basis for civilised living. They are about respect. They help make a good impression when you meet people and make life more enjoyable and less stressful. They give pleasure to everyone with whom you interact – your family, your friends, business colleagues and neighbours. I think etiquette is always important. There are those who claim that manners no longer matter but I don't agree. Times may have changed but good manners never go out of fashion.
Why did you want to get involved with the Beauty of You campaign? 
Ad. Article continues below.
I think it's a fabulous feel good campaign that embraces all women and I hope it will encourage them to be proud of who they are regardless of age or culture. Every woman is a one only with a look and style that is uniquely hers. No other woman is exactly like her. The Beauty of You campaign is a celebration of women all of whom are beautiful in their own special way.
You're still so active at a time when many people are retiring and slowing down. Is keeping your health in check important to you so you can keep doing the things you enjoy?
I believe all Australians need to take reasonability for their health and I'm passionate about preventive health. I want to stay well and healthy because there is still a lot of living for me to do. Retirement is not a word in my vocabulary! There are still things I want to do like travel, write a couple more books, host my own TV show (I live in hope), and most importantly watch my grandchildren grow up. We're only here once and I've always believed in making the most of every opportunity that comes my way. I still believe that and I've learned that doors keep opening when you least expect them.
Which of these tips from Ita do you follow yourself?