Even Sam and Kochie argue over old man vs woman issue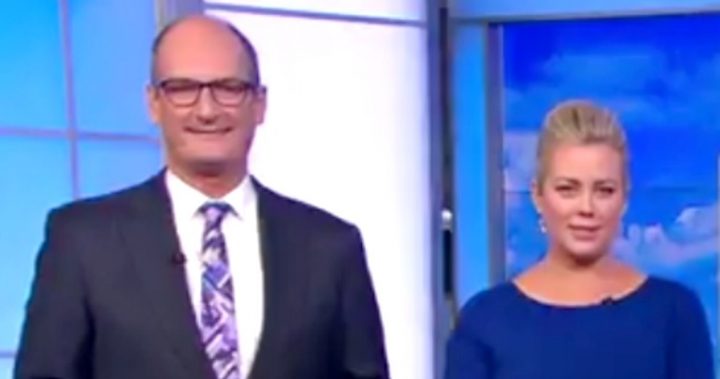 The topic of household chores can often be the cause of fights in any household.
While men are increasingly doing more of their share, it's still far from even-stevens, which is what many couples fight about.
This morning on Sunrise, however, it was the cause of a hearty debate between colleagues.
The team were hosting segment about how men and women view domestic duties differently and the idea of outsourcing domestic duties, after a survey found most men were happy to outsource but women were 'embarrassed' to do that.
HOT TOPIC | A new survey has found that most men are happy to outsource household chores and women are 'embarrassed' to do so… #sun7 pic.twitter.com/N9wSqgtgal

— Sunrise (@sunriseon7) June 26, 2017
Ad. Article continues below.
 Panellist Prue MacSween took a swipe at Sunrise co-host David 'Kochie' Koch while talking about women who should get a cleaner in to help with the household chores if they could afford it. 
"Men have outsourced for years; it's called getting your wives to do it, or partners to do it," MacSween said.
As Koch laughed at loud at her comments she added "Yes Kochie, you in particular, probably."
"The time with your family and trying to look after these lazy men is better spent for your relationship than all this other guilt trip women have," MacSween added.
Ad. Article continues below.
She wasn't the only one to have a go at Kochie.
Fellow panellist Ben Davis said males weren't lazy, they were busy doing the mowing.
"And the ironing," Kochie added, as co-host Sam Armytage told Kochie to 'shut up', although in a light-hearted tone.
"Did you just tell me to shut up?" he responded after the segment. "It's like being at home. I come to work and it's like being at home."
So exactly who does the household chores in your family? Or is that question going to start at fight?