Beccy Cole shares her lessons from the Slim Dusty songbook of life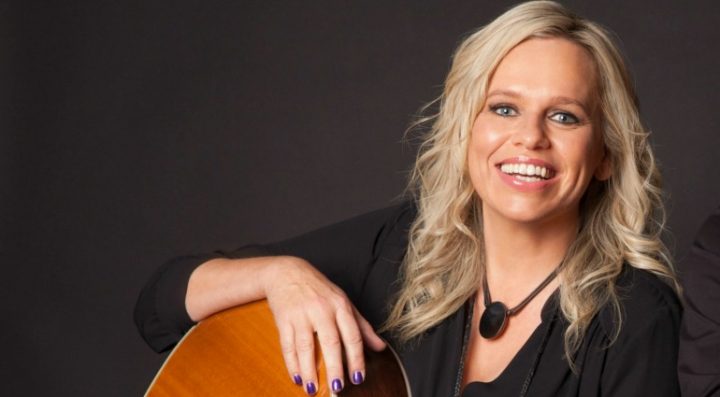 Beccy Cole has many people she can thank for their help in her music career, but the first one is her mother.
Talking to Starts at 60, the 44-year-old country music singer first stepped on stage with her mother's band Wild Oats when she was just 14-years.
"Mum is in her 70s now," Beccy Cole said. "She still sings. She started out in rock and roll before I was born. She became a regular on Country Style (ABC) and Reg Lindsay's Country & Western Hour. She would sing Patsy Cline songs, Loretta Lynn and Dolly Parton and when I was a really little girl I thought they were all my mum's songs. I'd hear Loretta Lynn sing one of those songs and I'd say 'That's my mum's songs'."
Cole's next step along her career was joining another young voice, Kasey Chambers, when she joined the Dead Ringer Band.
Ad. Article continues below.
"Kasey and I were still in school when we met each other. Kasey was the first girl around my age who actually liked country music, so I was so excited. We've been best friends ever since. She is a very important part of my life. We had a song out a few years back, about our friendship, called Millionaires. We actually won a Golden Guitar, almost 20 years to the day since we won an amateur competition together when we were 14 or 15. She's my go-to buddy for problems."
In 1993 Cole won the Star Maker award singing a song written by Slim Dusty, which was the start of another wonderful friendship, with both Slim and his wife Joy McKean.
"I think I kind of caught their eye then, and they always had a soft spot for me and invited me out on this tour. It was such a thrill to say that I toured with the King. A lot of us (country singers) have learned a lot from the Slim Dusty style of touring. Slim was the first to go out and sign autographs after the show. It has become a tradition that every single one of us do now. It was for the people. It was an important lesson to learn from him. He was as nice to the Mayor of the town that came to see him as the cleaners cleaning up afterwards. He was a very real person. What you see if what you get. That is why he as so loved. He was so treasured because he was everybody's mate."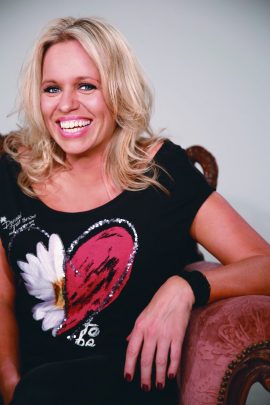 Cole has taken those lessons, and often likes to give back to others. While Cole copped some criticism for performing first for Aussie troops in the Middle East, and most recently at a commemoration for the Battle of the Coral Sea anniversary, attended both by Malcolm Turnbull and Donald Trump, Cole said it had nothing to do with politics, nor the war.
"I said yes straight away knowing there were going to be some returned veterans. It is such an an honour to get to sing for them. The President might be there and the Prime Minister might be there. I don't go around saying I sung for the President. I sang a song and he was there."
Ad. Article continues below.
She said she could have had the chance to meet them both, but that was not why she was there. Her earliest military performances weren't because she had an Uncle and Grandfather who'd been in the war either. It was after being encouraged by Angry Anderson, who said she'd love it, and they would love her.
"That was good enough for me. I had the best time on those trips. They are so not about the artist ego. There is a fifty year old culture of it in Australia that dates back to Vietnam. Some wonderful entertainers have gone over and done it. You don't get paid, you don't get luxury, sometimes you get a bit of backlash, but for me it was a wonderful experience, and I've done it a dozen times now."
One of her latest ventures is in hosting camping trips, through Aussie Road Crew. They are camping holidays that tour a part of Australia as a group, complete with entertainment along the way. Mostly made up of caravanners or those travelling in RV's Cole said they travel with about 35 vehicles in a convoy, stopping at gorgeous campgrounds, then set it up like a little mini festival.
"Myself and some other friends sit around the campfire and we all perform for everybody and then get up the next day and make everyone breakfast."
Ad. Article continues below.
It was while doing something similar, sitting around a campfire and singing in Africa, that she thought, why don't we do this in Australia?
"They are so much fun.The first one we did people were just raving."
Cole is also currently touring Australia with Adam Harvey, to promote their latest album, The Great Country Songbook Vol. II, which is a step back in time for Cole. It's even a step back to the days before her time, she admits.
The album was released by Sony Music Australia on April 28th, debuted at #6 nationally and is still #2 on the national country album charts.
Ad. Article continues below.
 "A lot of these songs are from the 60s and the 70s. They are timeless and well worth the re-spin. It was Adams concept, and he came to me and said would I be interested. Adam and I have toured around the country together about nine times. We know each other well and we work together well. He's just a delight. His wife refers to me as his road wife."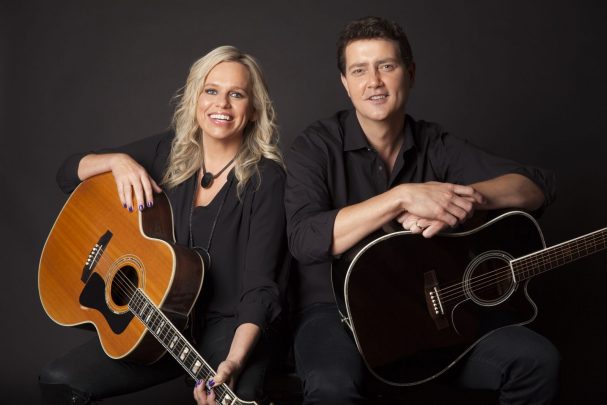 On their tour, which they are half way through, the pair cover every song on the record, plus some of their own hits, including their own duets they have written.
Ad. Article continues below.
"We even do some of each others hits, which is fun. We kind of challenge each other."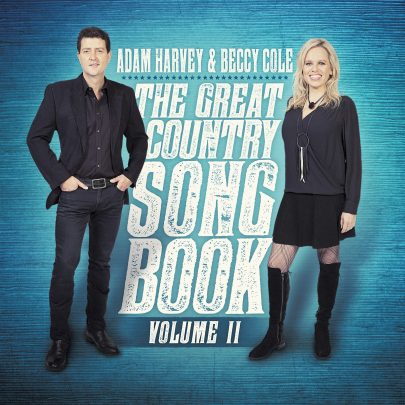 After all these years in the industry, Cole is not looking for a change. Instead she is busy writing for a new solo album due out early next year, then will get ready to tour again.
"I just love it. If you are doing something you love you can't help be enthusiastic about it. For me it is about doing something you are passionate about. When I look at Dolly Parton… the last time I saw her she had just turned 71. She was amazing. The energy, I just get so impressed. I think, if Dolly can do it at 71, I can do it."
What is your favourite Beccy Cole song?