It's normal to start noticing changes to your skin such as unevenness, age spots and dullness, as you get older and that's where Vitamin C comes in, helping to brighten and even out skin tone.
"Vitamin C helps even out skin colour by inhibiting melanin production, fading hyperpigmentation and dark spots over time without affecting normal skin colour," Joshi explains.
It also improves and enhances the effects of your SPF sunscreen. Joshi says it's especially to wear sunscreen if you're using vitamin C in your skincare routine as it helps prevent your vitamin C from oxidising on the skin.
Unfortunately, very little Vitamin C makes it into the skin when consumed through foods, like oranges and kiwi fruit, which is why it's important to apply it topically.
How to add vitamin C to your daily skincare routine
When it comes to introducing a new product, Joshi says you should always start slowly, explaining: "Vitamin C can be irritating to some skin types, so start slowly. Allow the skin to adjust and then increase as needed."
When it comes to choosing an oil or serum, she says the sweet spot for the Vitamin C concentration level is between 10 to 20 per cent. Why? Because a concentration level higher than 8 per cent will deliver better results, but anything above 20 per cent could lead to irritation. As to whether oil or serum is better for you, it comes down to personal preference as they both work differently. Put simply, the purpose of oil is to nourish and moisturise the skin, while serums absorb deeply into the skin to stimulate results.
As to when you should apply Vitamin C and in what order, a good rule of thumb is to cleanse, apply Vitamin C serum or oil, and then moisturise, Joshi says. And the best time of the day to apply in the morning. However, if you've purchased a Vitamin C moisturiser (like the Renew Vitamin C Dry Skin Repairing Face Moisturiser — more on that soon) you would finish your skincare routine with this followed by SPF for extra protection.
Joshi recommends avoiding pairing it with retinol (Vitamin A) or AHAs or BHAs (skin exfoliants found in some skincare products) as the combination of both can irritate the skin. If you really want to keep your retinol product in your routine, apply it at night and your vitamin C in the morning.
If you want to maximise the benefits of your vitamin C, Joshi recommends pairing it with hyaluronic acid (a deeply hydrating product found in many serums) and vitamin E. Both Vitamin C and hyaluronic acid hydrate, protect and repair ageing skin, so together they're unstoppable. And in even better news, Vitamin C and Vitamin E are known as the 'power couple' in the beauty world as they each enhance the effects of the other.
Because Vitamin C is such a powerful product it can be irritating for sensitive skin, so if you know your skin is prone to flare-ups make sure you do a patch test on your jawline before applying it to the rest of your face.
Products to try
If you're reading this and thinking you'd love to add this powerhouse ingredient into your daily skincare routine, you're in luck as Starts at 60 stocks a range of Vitamin C products over at the Starts at 60 Marketplace.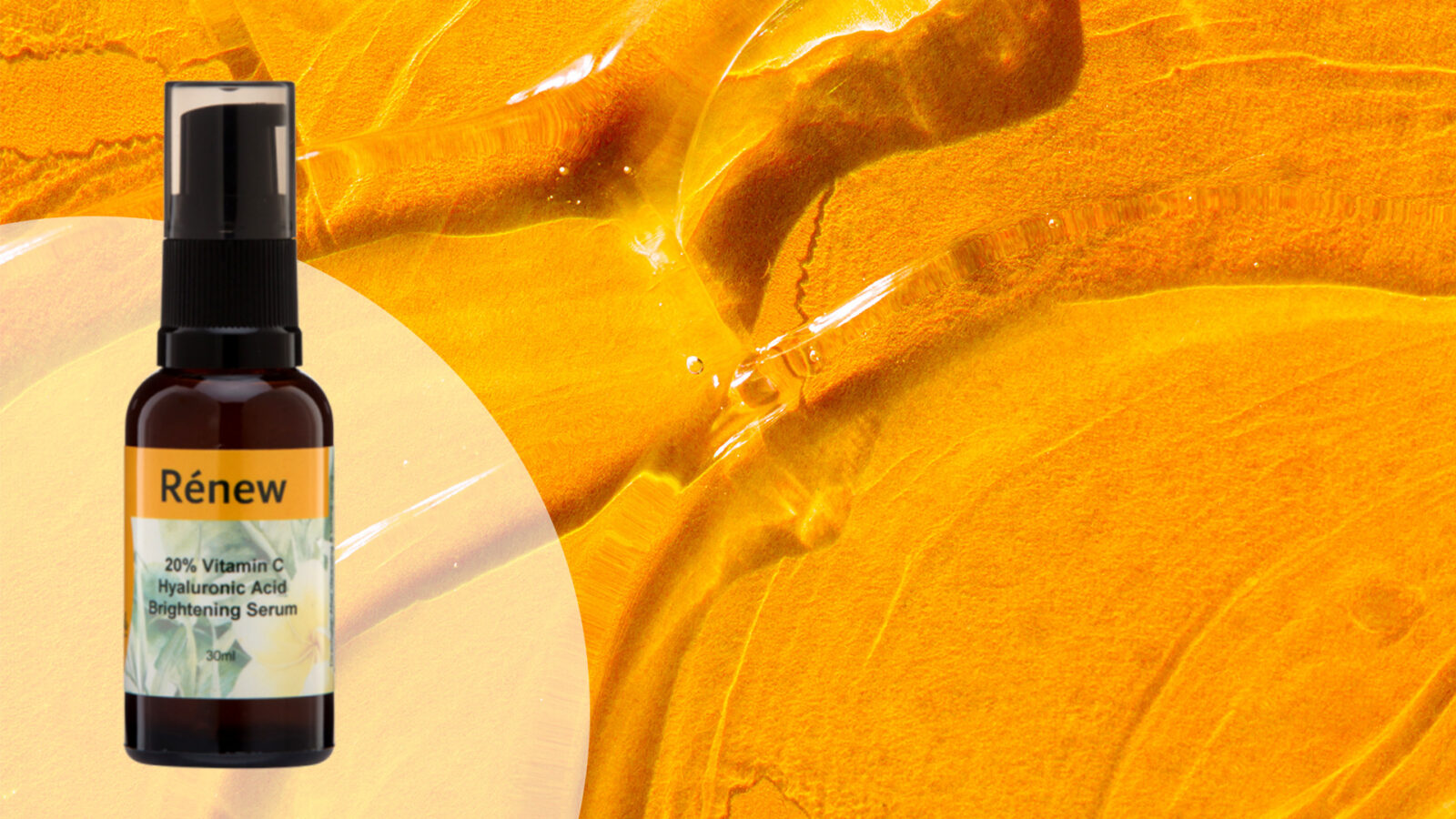 If you'd like to try a serum first, the Renew 20% Vitamin C Hyaluronic Acid Brightening Serum is a good place to start. The serum contains a combination of vitamin C, hyaluronic acid and essential oils that are ideal for normal to oily skin.
Renew 20% Vitamin C Hyaluronic Acid Brightening Serum combines  20% Vitamin C with hyaluronic acid and essential oils to brighten and clarify the complexion while improving skin tone and naturally boosting Collagen production. This serum is ideal for normal to oily and acne-prone skin and for those wishing to improve skin tone and colour.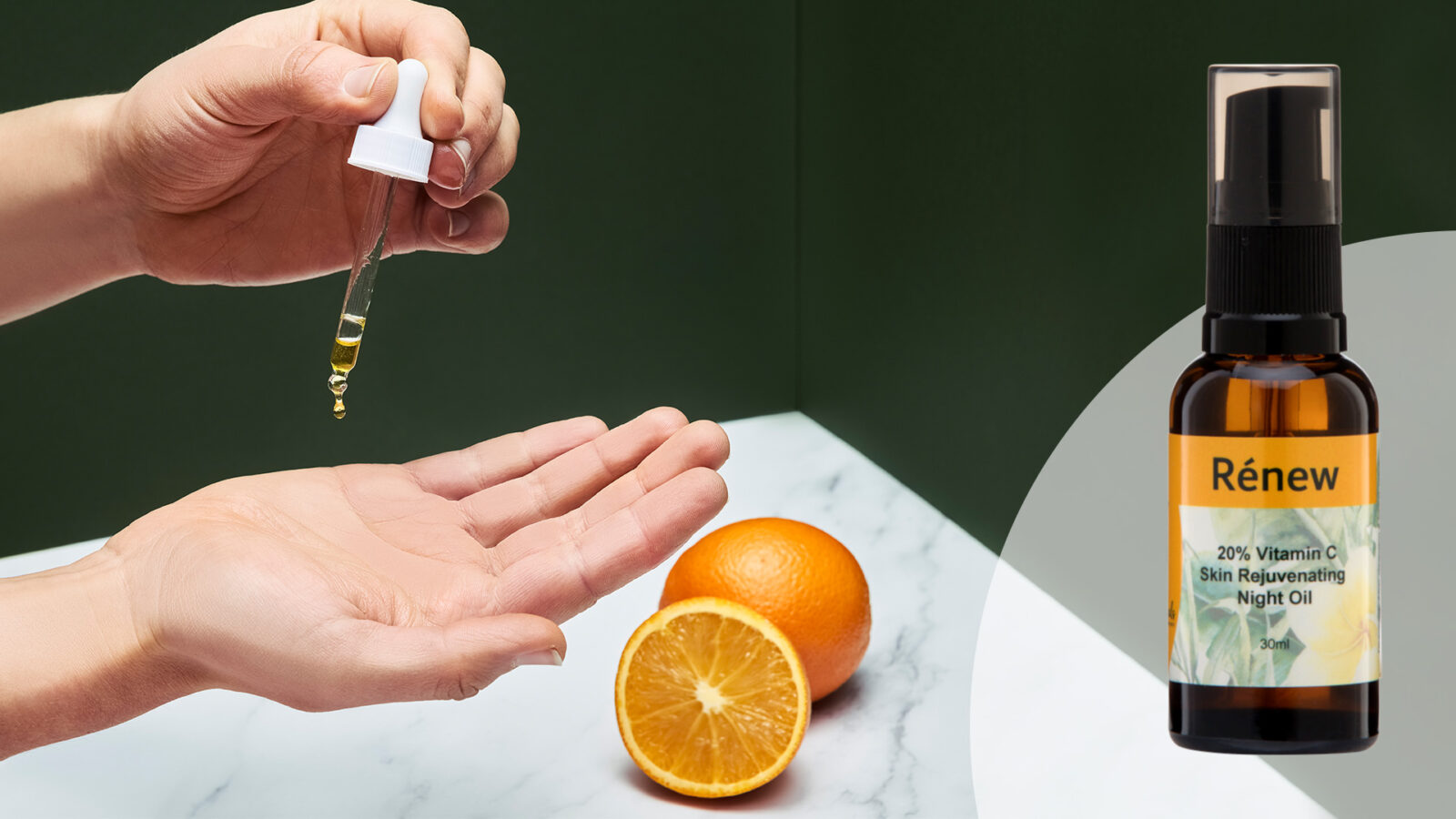 If you'd like to start with something lighter, the Renew 20% Vitamin C Skin Rejuvenating Night Oil is perfect. It uses vitamin C oil, natural plant oils and essential oils and is ideal for normal to dry skin.
Lack of sleep can cause the skin to look dull, and aged and cause bags and dark circles around the eyes. Getting adequate sleep is important to our overall health since our bodies used this time to repair themselves, allowing our skin to repair and regenerate as we sleep. The  Renew 20% Vitamin C Skin Rejuvenating Night Oil is a great moisturizer to use at night to help protect and nourish skin while you sleep.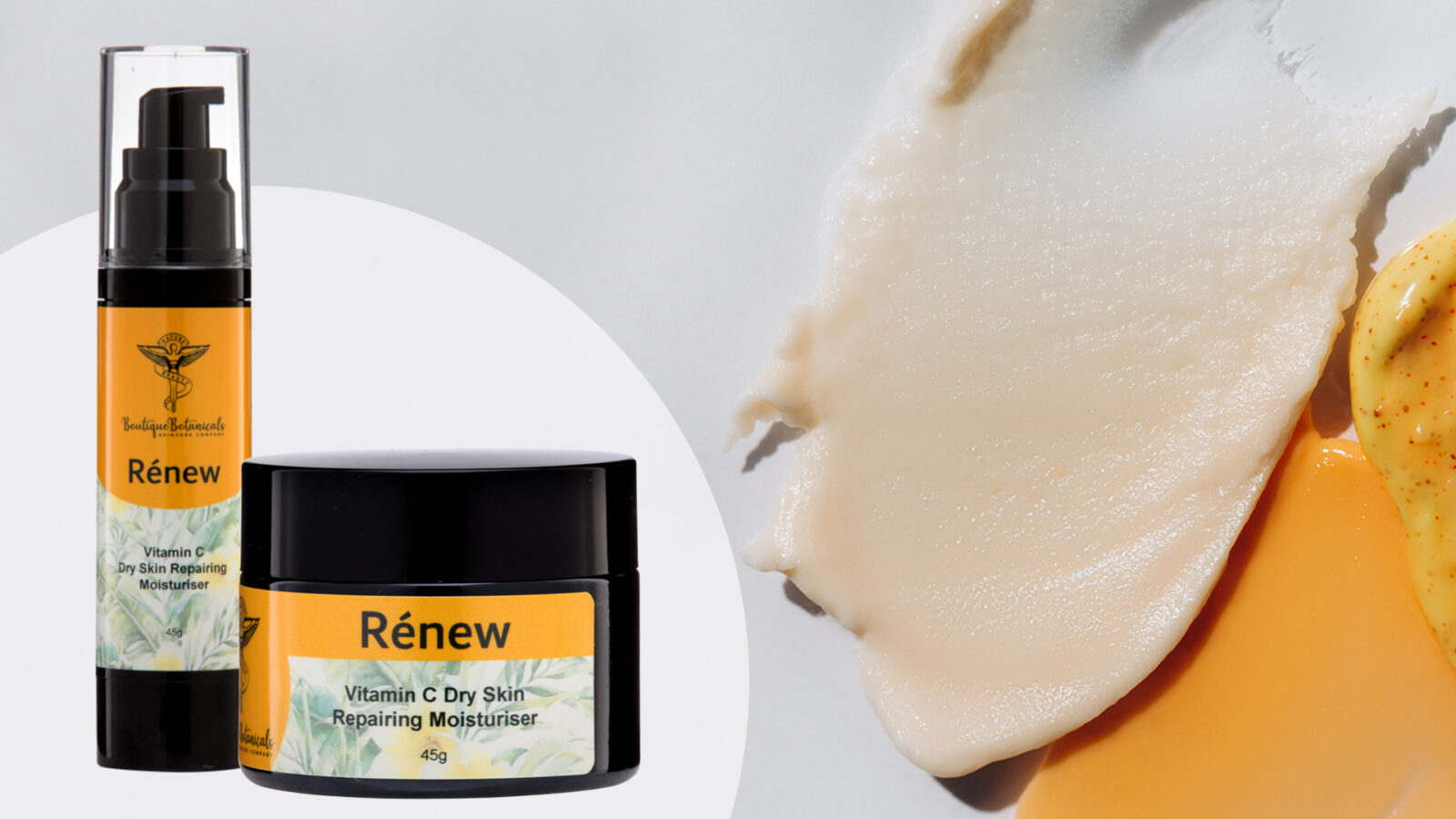 If your skin has seen quite a lot of sun in its time, you may want to opt for the Renew Vitamin C Dry Skin Repairing Face Moisturiser, which is a blend of vitamin C, natural oils, vegetable oils, and Vitamins A and E. This luscious moisturiser nourishes the skin and brings new life to dry and sun-damaged skin.
You can find these products and plenty more incredible beauty treatments on the Starts at 60 Marketplace.