Head down over to our kiwi neighbours and you'll be served a girdle scone, which is cooked on stove-top griddles instead of being oven baked.
Here in Australia, you're likely to find yourself munching on a heavenly pumpkin scone.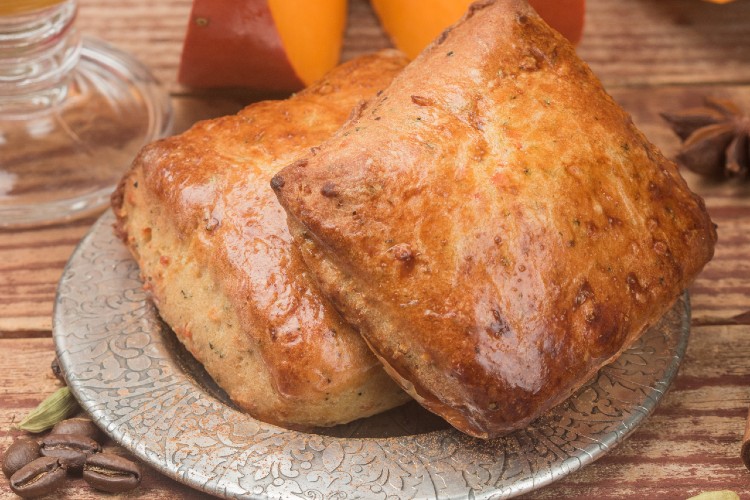 Pumpkin scores are an iconic Queensland afternoon delight made by an iconic Queensland woman, the late Lady Florence Bjelke-Petersen, former senator and wife of long-serving Premier Sir Joh Bjelke-Petersen.
Loved by Australians far and wide, these scones had even been recommended by royalty when Queen Elizabeth II told her son, Prince Charles, about their deliciousness.
"In his speech, Prince Charles said that every time he came to Queensland he found Sir Joh was still the premier. He wondered whether this was due to the pumpkin scones that his mother had told him about!" she wrote in her cookbook Lady Flo Bjelke-Petersen's Classic Country Collection. 
So, without further ado, Lady Flo Bjelke-Petersen's famous scone recipe…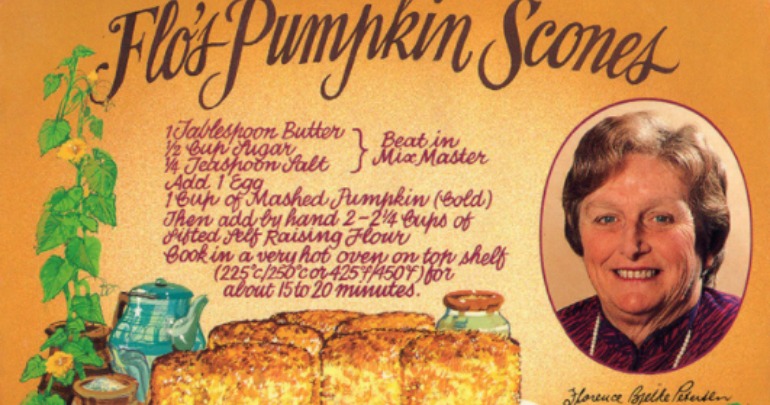 Lady Flo Bjelke-Petersen's famous pumpkin scone recipe
Serves: 6
INGREDIENTS
1 tablespoon 

butter

Half a cup of

sugar

 
A quarter of a teaspoon of

salt

1 

egg

1 cup mashed 

pumpkin 

(cold)
2 cups 

self-raising flour
METHOD
Preheat your oven to 250C. Beat together butter, sugar and salt, mixing until light and fluffy. 

Add egg, then pumpkin and stir in the flour until just combined.

Turn your dough onto the floured board and cut it into squares.

Place in the tray on the top shelf of an oven set for 15-20 minutes.
Remove the scones from the oven, allow them to cool before serving with your choice of jam toppings.
We're not here to stir the scone world and to defy a classic scone pairing of jam and cream, but you can definitely be as creative as you'd like with your jam toppings!
Luckily for you, we at Starts at 60 have recently done our own experiment with four amazing jam flavours from award-winning jam company Quincey Jones Jelly to take your afternoon scone game to a whole other level.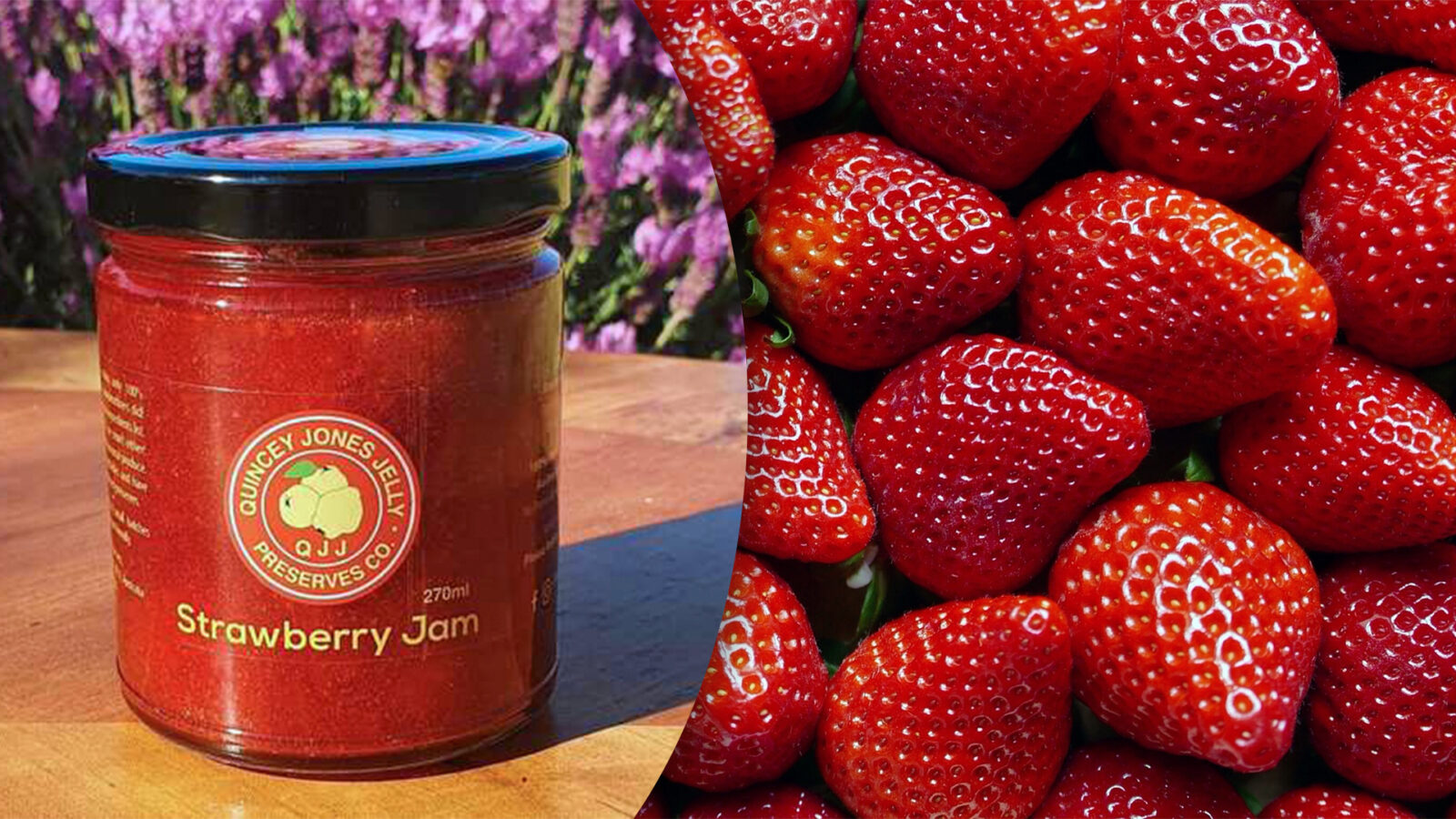 We truly love the simple pleasures of life, and there's nothing more pleasurable and tasty as scones with a generous helping of whipped cream and strawberry jam. However, this Strawberry and Pimms-yes, the gin- jam takes our love for this classic combo to new heights.
Quincey Jones Jelly has masterfully taken a traditional recipe and added its very own twist, a shot of Pimm's! The results? an award-winning strawberry jam that adds a new level of sophistication to the flavour of an old favourite.
There's also no need to worry about your afternoon high tea snack turning a little boozy. The alcohol is cooked off the final product, meaning you're left with a sweet strawberry jam with no alcohol content but with an amazing flavour pairing.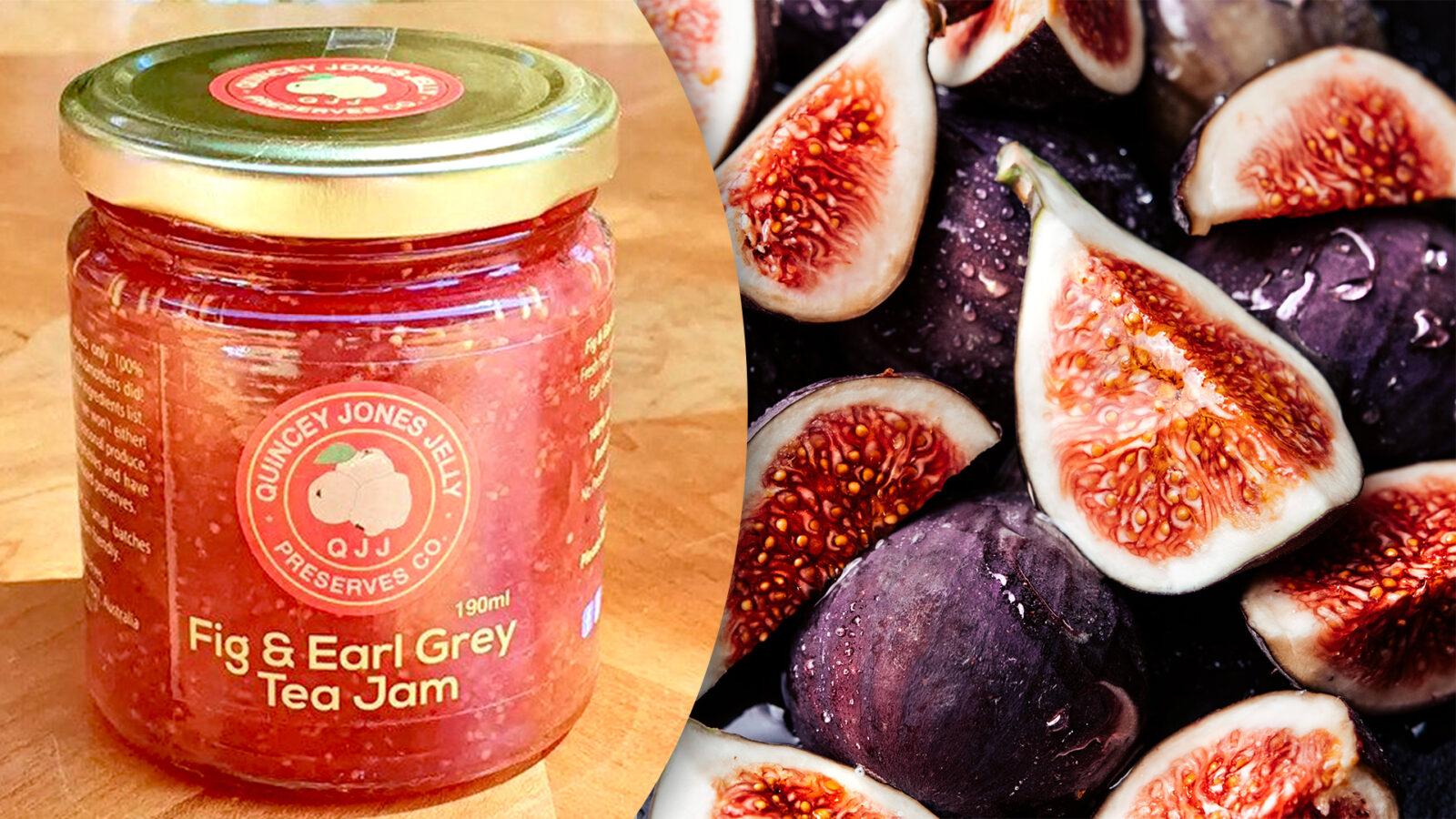 Quincey Jones Jelly makes some of the most delicious exotic jams and condiments, and we feel fortunate enough to carry a range of their fabulous jams, just like their Fig and Earl Grey Tea Jam!
With its winning combination of delicious taste, pinkish hue colour, fragrant aroma and creamy texture, this jam always delivers. Made with fresh seasonal figs with no added artificial preservatives, colouring or additives, Quincey Jones Jelly's Fig and Earl Grey Tea Jam is deliciously aromatic and retains the natural texture of the fruit.
This delectable, soft-set jam not only pairs well with scones but is always a treat with toast, muffins, cheeses and even ice cream!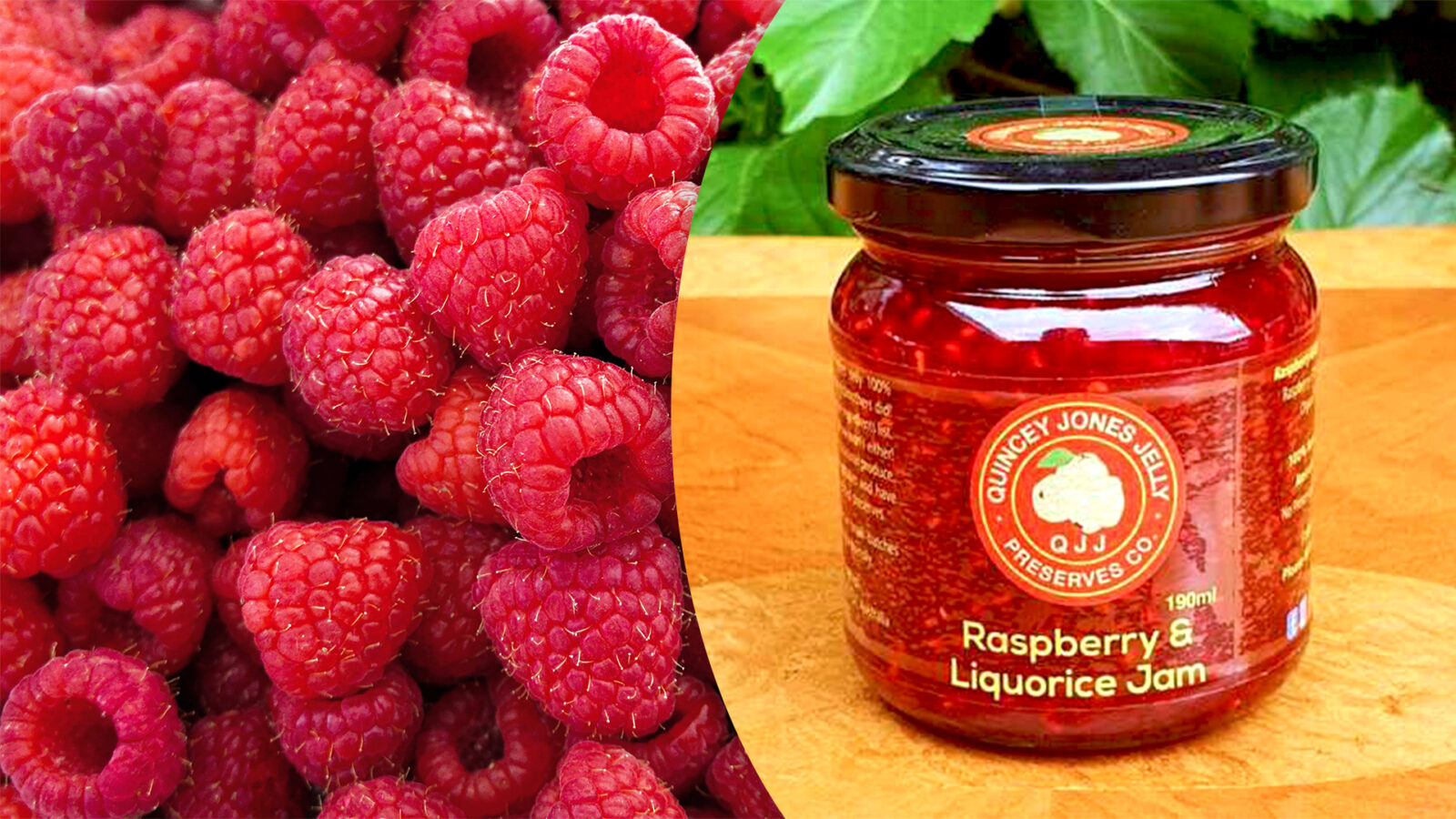 Liquorish lovers this one's for you!
Bright red in colour with a sweetly sour taste this Raspberry and Liquorice Jam is truly something special. Made from delicious Tasmanian raspberries with freshly made liquorice get ready for a flavour combo guaranteed to surprise and delight you in equal measure.
The tasty hint of aniseed from the fresh liquorice is so hauntingly good, we wouldn't blame you if you'd be tempted to start eating the jam right out of the jar!
If you're looking for other treats to pair the Raspberry and Liquorice Jam with, you can always match it with cheeses, both savoury or fresh ones like robiola or ricotta. This jam will be the star of your next charcuterie board as it also pairs perfectly with meat since its natural sweetness gives a balance to the strong taste of meat.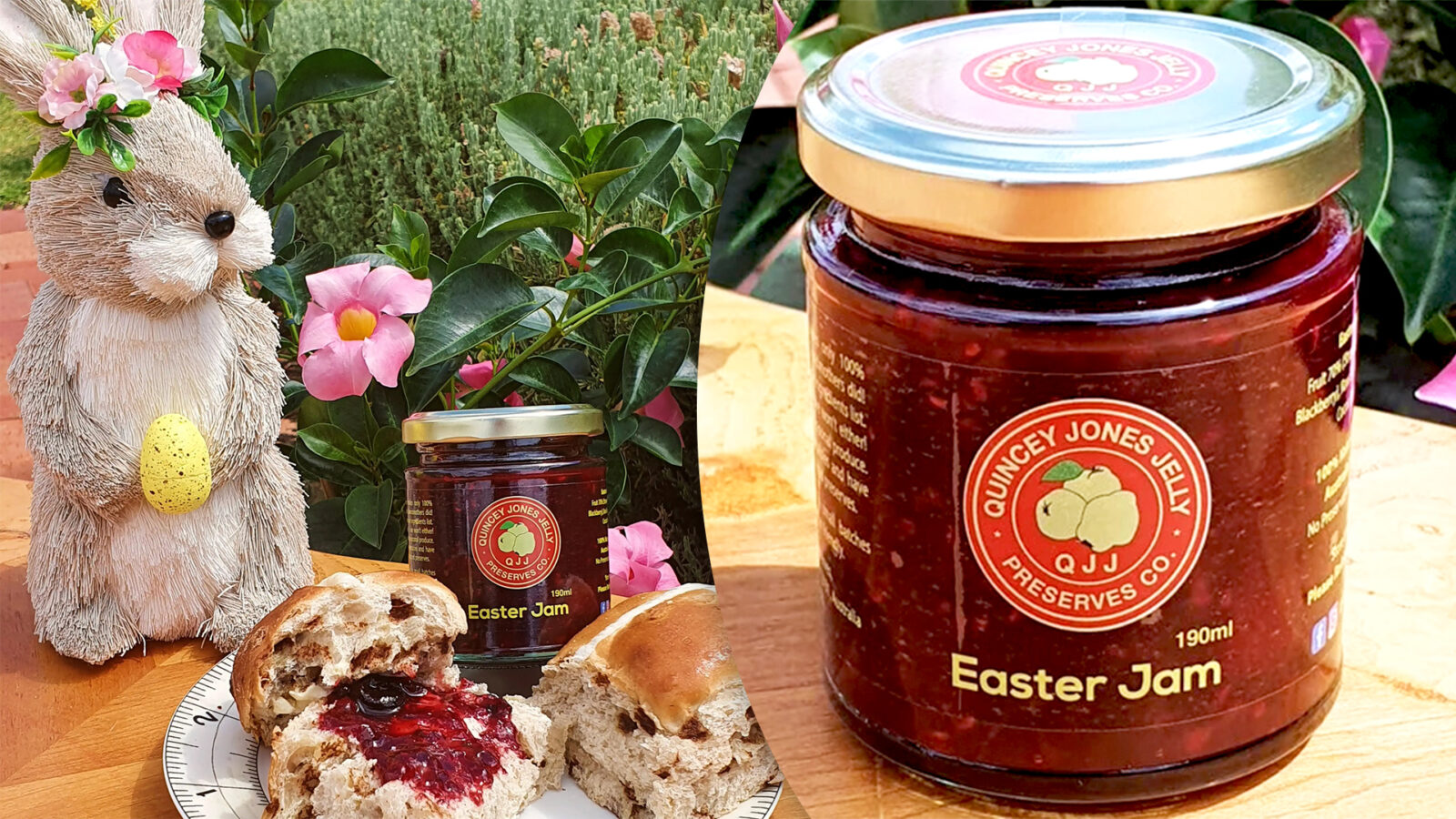 Now, we know we said these are some of the best toppings for scones but with Easter, right around the corner, it's only fair that we shine the spotlight on this one-of-a-kind Easter Jam!
Easter time means hot crossed buns and what better way to have with them than lavished with Quincey Jones Jelly's seasonal and limited edition Easter Jam!
This jam will be sure to make you feel like one happy bunny! This mixed berry jam consists of four berry fruits: strawberries, blackberries, raspberries, and blueberries which are perfectly matched with cacao nibs and cocoa powder to make a back forest-cake-style flavour extravaganza!
The berries team so well with the highly anti-oxidant chocolate elements making you wish Easter lasted all year long! Our mouths are watering just typing this out…
This is a truly special jam for someone who has everything or deserves a little Easter reward! It certainly won't last long so make sure you order quickly.
Looking to try out more mouthwatering, jam-packed jams? The Starts at 60 Marketplace supplies a wide range of award-winning, handcrafted jams Quincey Jones Jelly. 
From chutneys to marmalades- we've got you covered! All products are 100% Australian made and owned, in addition to being 100% natural, vegan-friendly, gluten-free and diabetic friendly.
Their products will remind you of what jams and relishes used to taste like in your childhood!