Looking after my skin as I age is always top of my mind. Why not look your best if you can? Putting three Mayella products to trial, my skin reacted with reduced irritation and a pleasant facial glow.  
A light, white lotion with little aroma, Mayella's Cleansing Lotion comes in an easy-to-use pump pack. Morning and evening, I use one or two pumps on my palm, work the cleanser over my damp face, and massage it in. A wet face washer takes everything off after cleaning. It is a daily cleansing lotion rich in antioxidants that is particularly gentle for sensitive and mature skin types. 
Once I got to 60, I thought my skin wouldn't break out anymore. Wrong! So, I am impressed that this cleanser also will calm the breakouts that can occur from fluctuating hormones, dietary imbalances, and during your monthly cycle.  
Another mature skincare problem many of us have to contend with is those large open pores. Thankfully, this cleanser helps minimise the appearance of open pores and fine lines while regulating congestion without stripping the skin's natural oils.
You might buy this for yourself but find your teenage grandchild wants to try it as it is useful for their breakouts too!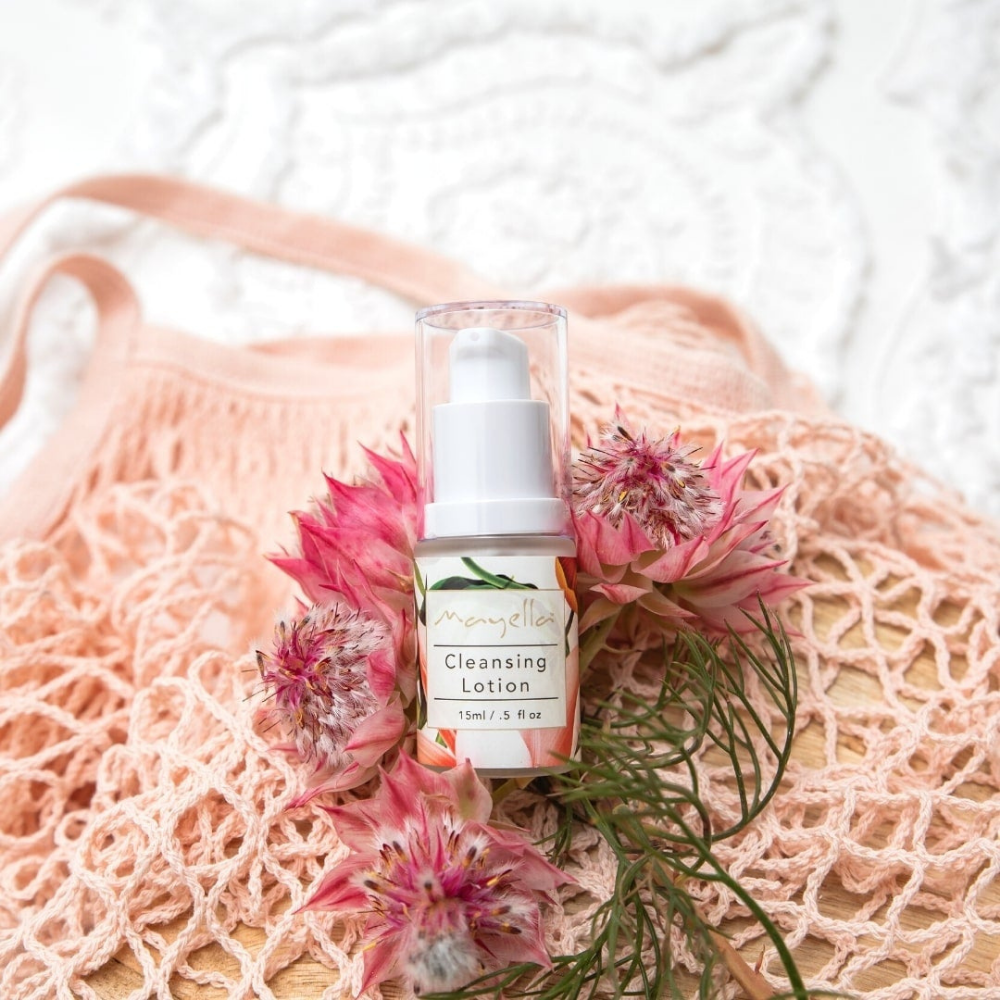 Use this product under your makeup as a natural, hydrating primer. First, shake the bottle, then put one or two pumps of product on your hand. Next, use your fingers to put the cream over your whole face and neck and massage it using a circular motion.
Bursting with superfood ingredients, this light cream quickly absorbs into your skin, leaving it feeling matt and nourished.
Ingredients include aloe vera, pomegranate and carrot to create the perfect combination of antioxidants, fatty acids, vitamins and minerals to promote skin elasticity and collagen production.
Is your skin making life difficult by being blotchy, irritated or just too sensitive? Mayella's Multi-Vitamin Enriched Whip will help alleviate this and improve your skin tone. The youthful glow that comes from tighter skin might even be yours!
Follow the Multi-Vitamin Enriched Whip with Olivane Repair Serum as part of your mature skincare routine.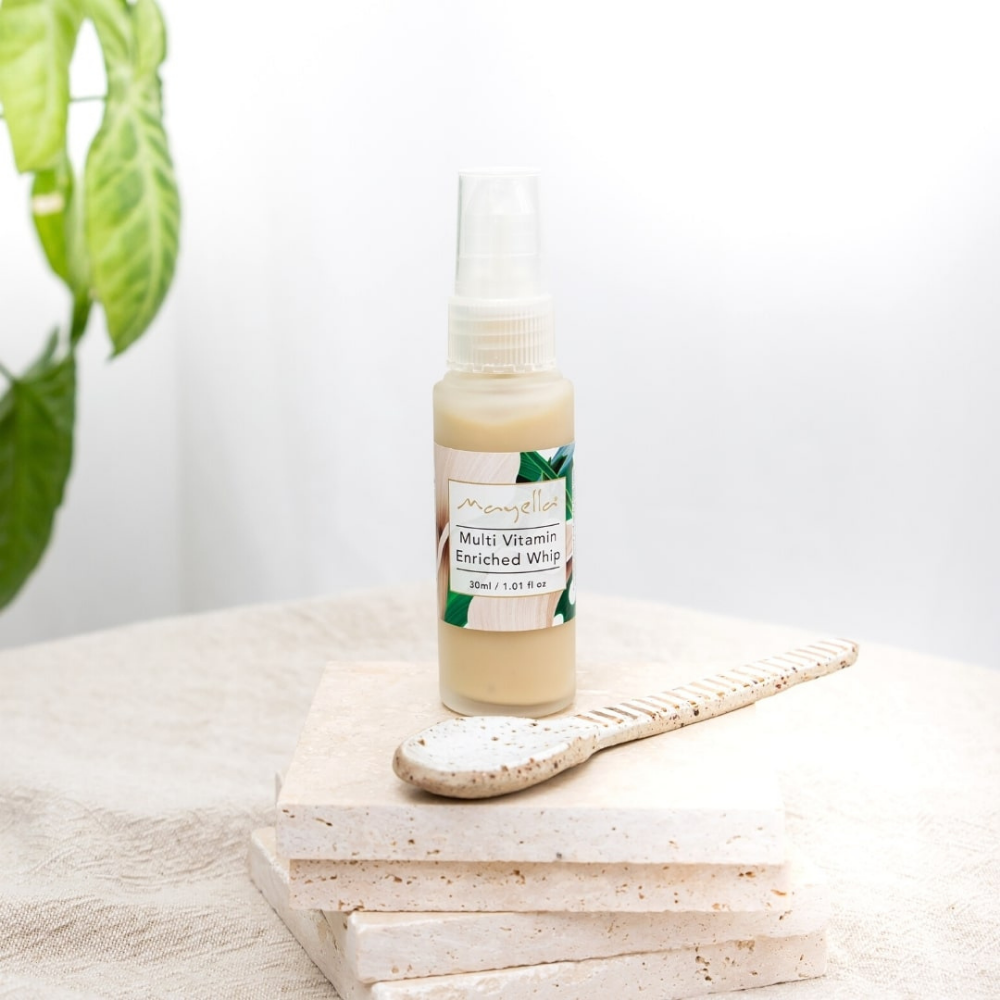 The delightful subtle rose fragrance is the first thing you will notice about Mayella's Olivane Repair Serum. This skin repair serum is infused with healing and antiseptic Damascus Rose organic essential oil. One or two small pumps of this product are all you need to give your face a real treat.
Deeply nourishing and healing, this beautiful serum is packed with antioxidants to protect against skin aging. It absorbs deep into the skin's epidermis and nourishes cell growth. There it improves elasticity and moisture and restores glow, repairing and protecting the skin against damage.
Use it morning and night, and you'll feel like you have just enjoyed an expensive spa treatment. There is a reason why Mayella call this their 'Queen of Serums'.
Do you have any pigmented scarring or uneven skin tone? Olivane Repair Serum will help with regular use, especially on mature or inflamed skin. One of Mayella's unique power ingredients, Olivane is a concentrated version of superantioxidant squalene and is used in many items in the Mayella skincare range.
Your mature skin will thank you for using Mayella's organic plant-based skincare products with a soft texture and a beautiful glow.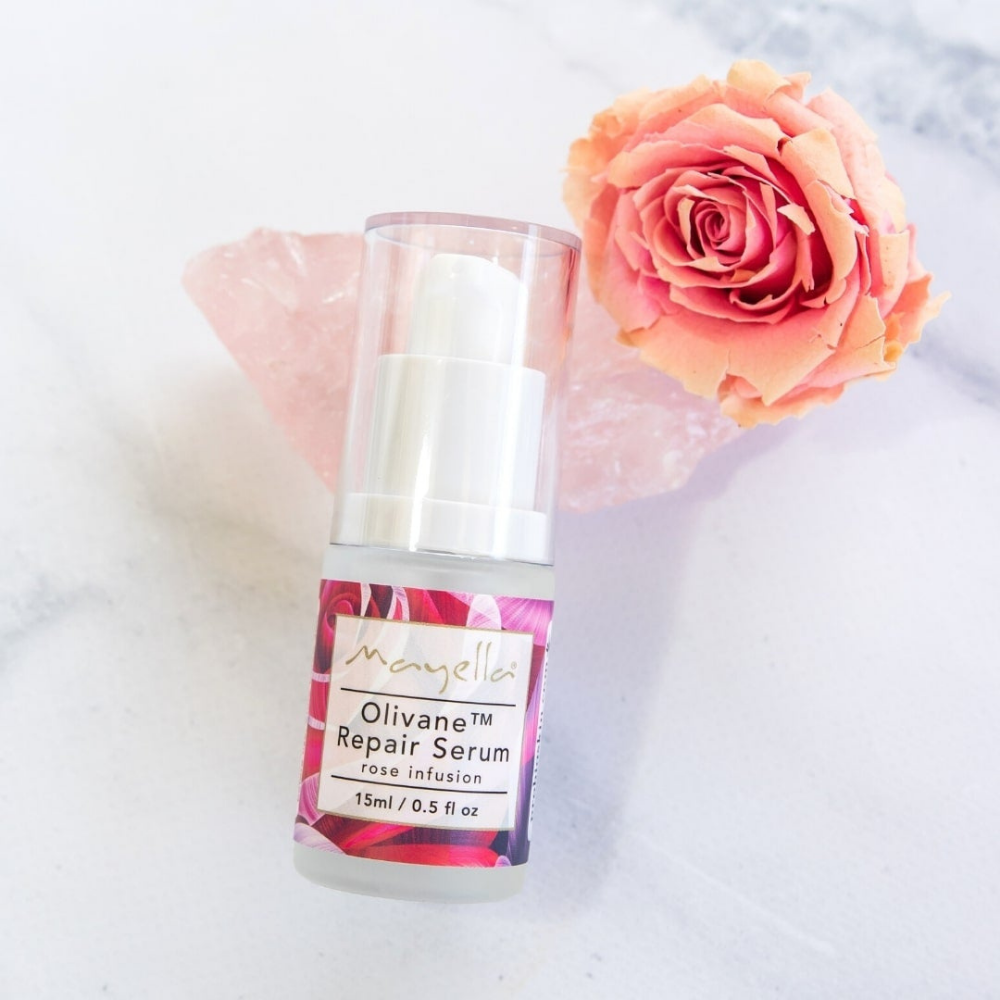 All-natural and organic tonic for mature skin
Mayella Organics founders, Robyn and Amanda, believe in the wholesome goodness of natural and organic ingredients. Amanda is a holistic clinical practitioner who believes in a natural holistic approach to health. Robyn has widespread experience in life and business, which has been crucial in growing Mayella into a global company.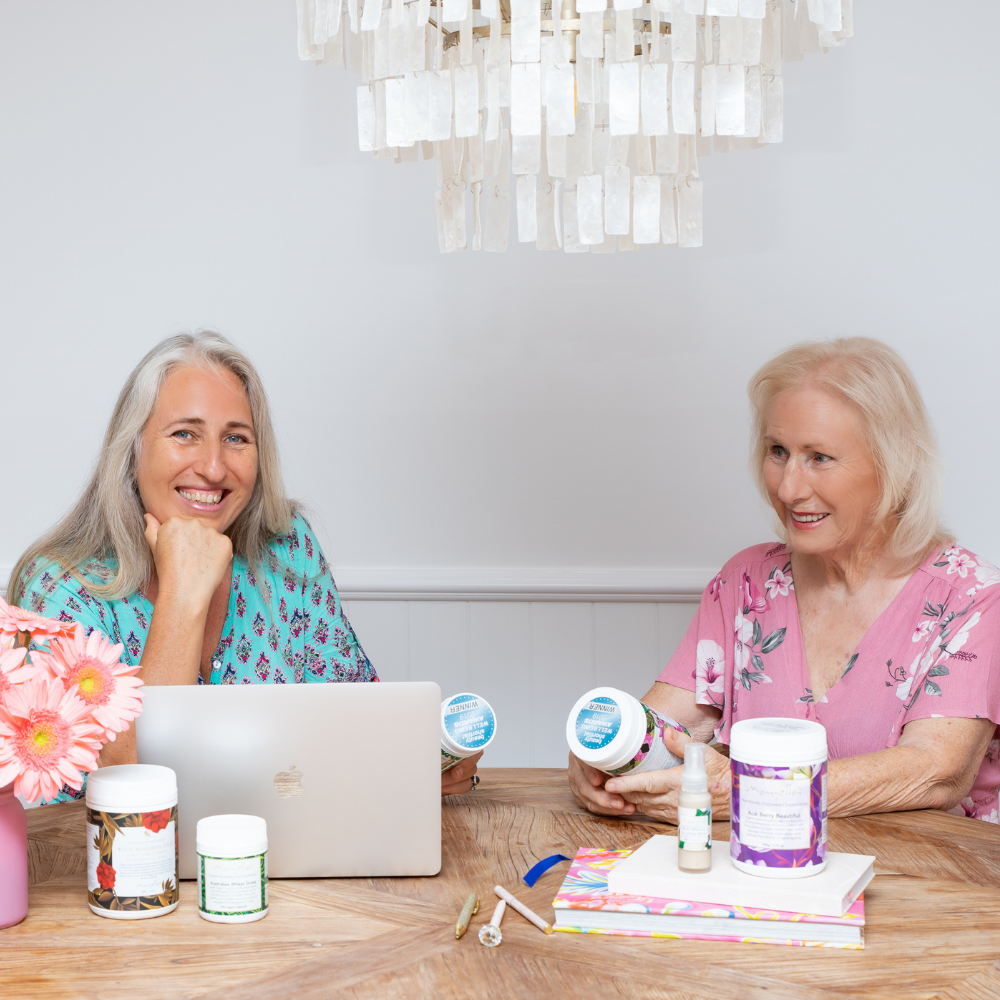 The mother and daughter team of Robyn, 76, and Amanda, named their company after Amanda's daughter Sophie Mayella. Robyn spent her career running beauty spas in hotels across the world. With this experience, Robyn and Amanda combined to put their focus on pampering self-care and self-restoration into a skincare brand with heart. The pair started on the road to produce a growing product range centred on wellness in 2010. The Mayella skincare range is 100 per cent plant-based and made and created in Australia. They source their ingredients globally from optimal geographic destinations and boutique producers who are Fairtrade and sustainable origin growers. 
Mayella products are all 15 per cent off in our Marketplace until February 2, 2022.
The image at the top of the page is the Mature Skin Set, which includes all products mentioned above. It additionally includes AHA Exfoliating Whip, Multi-Vitamin Enriched Whip, Vitamin B Active Lotion, Vitamin A Night Serum.