Why are hearing aids so expensive?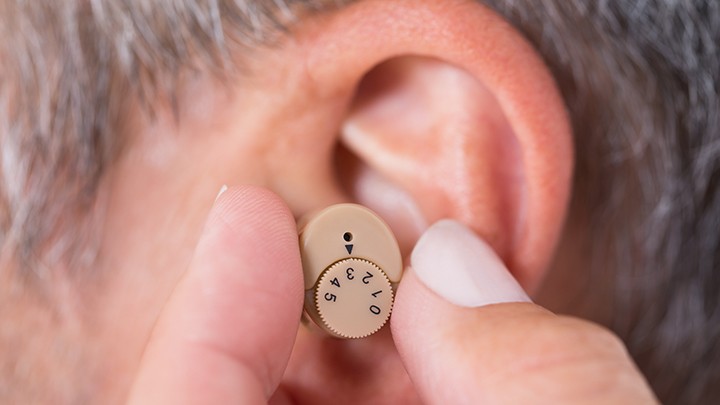 On one hand, a hearing aid can make an enormous and fundamental difference to your life – not just to your happiness, but also to your long-term health.
On the other, it's a huge investment. A single hearing aid can be anywhere from $1,000 – $6,000. A set of two (the ideal recommendation in many cases) could therefore set you back $2,000 – $12,000.
But why are they so expensive? Is this cost really necessary? And is there any way around paying full fee?
Thanks to We're All Ears, we now have a fascinating breakdown of the costs involved… and how you can avoid them.
Why the hefty fee?
Ad. Article continues below.
First and foremost, it's worth remembering that you're buying far more than just a hearing aid. The cost not only covers the product itself, but also a wide spectrum of services, from the initial testing and fitting to ongoing consultations, cleanings and warranty coverage.
There is also the simple, sad reality: the hearing industry is still a very expensive one. Millions are spent each year on improving the technology, and with hearing aids in relatively low demand, the cost of production itself remains high. This expense ultimately trickles down to the consumer.
Is it really worth it?
If you live with hearing loss – even a mild case – a hearing aid could be among the most important long-term investments you will make.
The average hearing aid user will keep the same device for 3-5 years. Use this simple fact to divide down the potential cost. How much are you paying per year? Per month? Per day?
Ad. Article continues below.
More importantly, the benefits could last far beyond the lifespan of the device itself. Recent studies show that hearing loss can cause atrophy of the brain, potentially leading to decline and dementia – yet hearing aids have been shown to essentially cancel out that risk. There is a very real chance the investment today could mean better health in the years and decades to come.
Why the big variation in cost?
While all hearing aids offer the same basic advantage, some top-of-the-range devices will offer additional perks: better precision; less background noise; wireless capabilities. The necessity of these extra features will vary from person to person.
The other factor – important for some, less so for others – is style. Hearing technology has developed to the point where it can be practically invisible. These smaller devices, which sit inside the ear canal rather than outside it, will generally be more expensive.
Why are they cheaper overseas?
Ad. Article continues below.
Frustratingly, Americans will pay around 66% less for a hearing aid than we do here in Australia. This seems profoundly unfair, but it's an unfortunate reality: the US has a much larger market, and therefore much higher demand.
While it's possible to buy online, a hearing aid is a complex medical device that should be chosen and fitted after careful consultation. As We're All Ears puts it: "Buying a hearing aid online and expecting your hearing problems to be solved is comparable to buying braces online and expecting them to straighten your teeth!"
How can I pay less?
There are three common ways to avoid paying so much for hearing aids – without compromising on effectiveness or quality.
Health fund rebates: Most Australian health fund providers offer some rebate for hearing aids and audiology services. It's best to contact your health fund before coming in for your initial consultation. Download the latest information on health fund rebates here.
Free hearing services for pensioners:Eligible pensioners and beneficiaries of the Department of Veteran Affairs are entitled to free hearing aids and hearing services from accredited providers through the Office of Hearing Services (is a Government run program).  Under this scheme, you may be entitled to free hearing tests, personalised support from a hearing clinician and free hearing aid batteries and maintenance. Check if you are eligible to apply here.
No interest payment plans: Connect Hearing offers clients a no interest ever payment plan. This allows you to purchase your hearing aid today by paying an initial deposit, with the remaining balance direct debited at regular intervals. The application is simple with fast approval times. More details are available here.
Ad. Article continues below.
Not sure where to begin with choosing a hearing aid? The following independent guide is the perfect starting point. Click here to order your free copy.

This post is sponsored by Connect Hearing. It was written as we feel it delivers valuable insights into a subject important to the Starts at 60 community. To explore the full range of hearing health options available to you, please visit the Connect Hearing website.