This woman might be having heart attack. Could you spot the signs?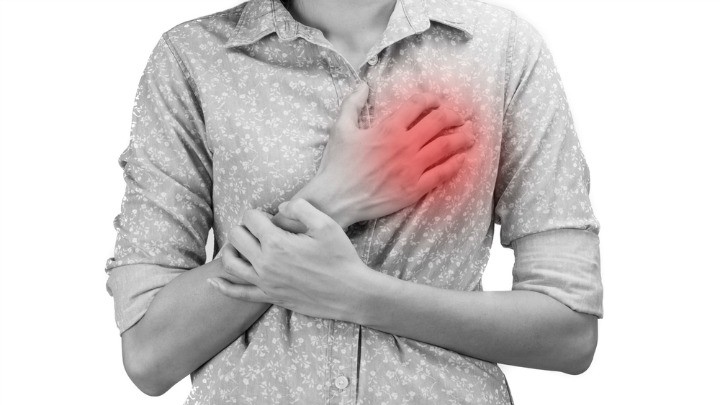 Each year around 55,000 Australians suffer from a heart attack, with close to 9,000 people experiencing a fatal attack. We are all familiar with the signs to look out for – chest pains, discomfort in both or either arm, and shortness of breath – but the Heart Foundations says an alarming amount of people do not know that the symptoms can often be different for women.
Unlike men, women are less likely to experience chest pain when they are having a heart attack. In fact, more than 40% of women will not experience this common symptom, meaning signs can be missed and the chances of a fatal episode are increased.
The Heart Foundation has released guide explaining what signs women should look out for to identify a heart attack, and is urging men and women around Australia to take note.
Women suffering from a heart attack will most likely feel a general discomfort, or a choking and burning feeling in their neck, which can spread to the throat. They can also experience an ache or pressure on their shoulders, or tightness around the bottom of the jaw. A dull ache between your shoulder blades and numbness or tingling in your arms are also signs you might be suffering from a heart attack.
The guide also says dizziness, shortness of breath, nausea, and cold sweats can also be signs you are having a heart attack.
Ad. Article continues below.
With so many Australians suffering from heart attacks every year, it seems vital that we all take note of this life-saving information.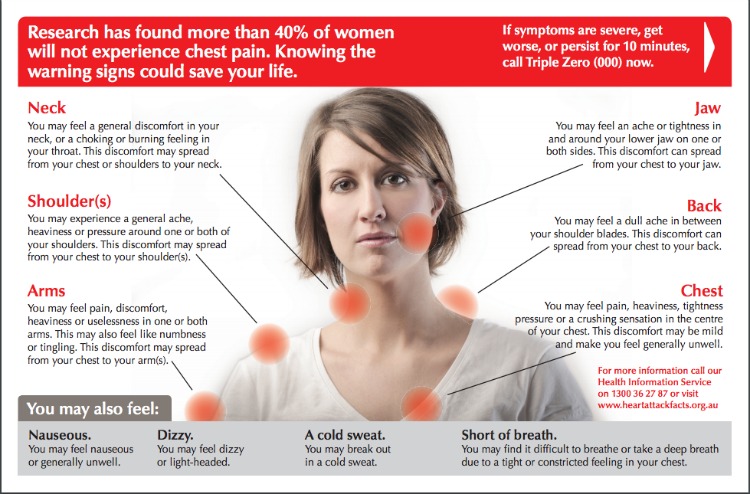 Did you know about these different symptoms for female heart attacks? Have you ever suffered from these symptoms?