The new cataract surgery that could change everything for the vision-impaired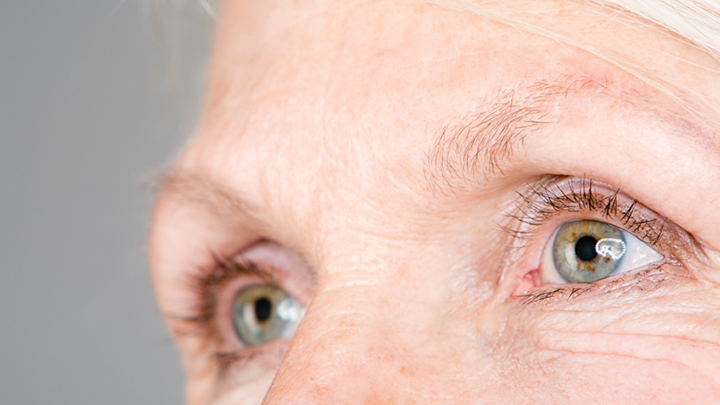 Currently, there are 1.5 million people in Australia who are living with cataracts, a condition that greatly impairs eyesight. The current surgery available can restore your vision, however it sacrifices either your long or short distance eyesight. But some amazing new technology has just become available in Australia that could allow you to see again, without having to rely on glasses.
So how is this possible? Healthcare company Abbott has created the TECNIS® Symfony intraocular lens (IOL). It is the first and only extended range of vision lens available that will help people with cataracts to see better at all distances, including far, intermediate and near, without needing to wear glasses all day.
After traditional cataract surgery, some patients may have to wear glasses but in the trials for the new TECNIS IOL, 100 per cent of those who had the lens implanted no longer required glasses, while 94 per cent said they didn't need glasses for 'arm's length' reading, and 87 per cent could go without them for 'close at hand' reading.
The development of this new and unique technology allows patients to benefit from improved cataract surgery outcomes, and a better quality of life after surgery.
Doctor Donald Collie from Canterbury Eye Specialists in Canterbury, says he first used the TECNIS Symfony IOL in September 2014, and from his very first patient, he's seen an extremely high level of satisfaction and great results.
Ad. Article continues below.
"The reports I had read, and the discussions I'd had with colleagues overseas, made this lens sound like a real advance," said Dr. Collie. "The lens provides a seamless transition between distance vision, for example driving, intermediate vision for computer or mobile phone use, and near vision, like reading and fine, close activities. Many patients can do all these things without glasses," explains Dr Collie.
The TECNIS Symfony IOL can be used to treat people with cataracts who may also have a diminished ability to focus on near objects, known as presbyopia.
In 2013, more than 228,000 cataract surgeries were performed in Australia, with 1.5 million people living with the vision condition. Dr Collie says that "Cataract surgery is likely to be the commonest operation in Australia for years to come, and the results of surgery just get better and better with advances in technology".
Now, surgery can be performed as soon as the cataract is causing symptoms and there is no advantage in waiting for them to become severe. If you experience any signs commonly associated with cataracts, such as blurred vision, sensitivity to glare, distorted vision in the affected eye, or symptoms of cloudiness, visit your GP, optometrist or ophthalmologist.
Do you suffer from cataracts? Have you had surgery before? If not,would you consider the IOL surgery? How would your life improve? Tell us below.