Study finds acupuncture just as good as pain killers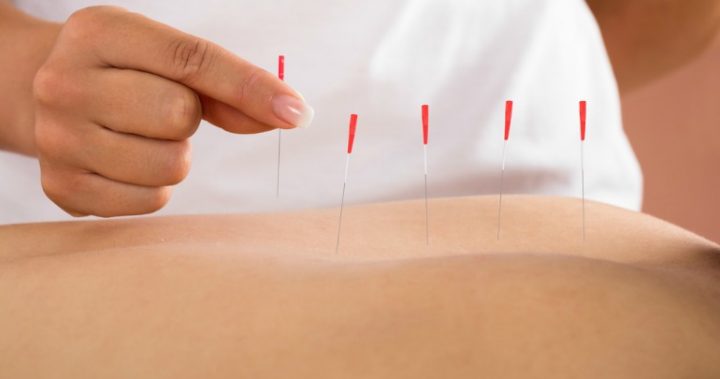 Acupuncture is just as effective at treating some patients in emergency departments as traditional pain-relief medication, an Australian study has found.
The study looked at pain management in emergency departments across Melbourne, but while acupuncture was effective in patients with acute low back pain, migraine or ankle sprains, pain management across the board is not good enough, according to the study's authors.
The RMIT study compared pain relief levels in patients who had been treated by doctors solely with acupuncture or solely with opioids, as well as those who had been treated with both.
It found that acupuncture offered similar or better results than drugs, but worryingly pain management in hospitals remains a critical issue, with neither treatment providing adequate immediate relief.
"Doctors realise that pain is not effectively treated in emergency departments," lead investigator Marc Cohen told Starts at 60.
Ad. Article continues below.
"Even with the best drugs, people often didn't get optimal pain relief in the first hour."
Less than 40 per cent of patients across all three groups felt any significant pain reduction, while 80 per cent of patients continued to feel moderate pain.
The benefits of acupuncture have been hailed for years in Chinese medicine, but western medicine has been slow to incorporate it into practice.
Former vice president of the Australian Acupuncture and Chinese Medicine Association Waveny Holland says this is because of pharmaceutical companies' influence across the Australian health system.
"Western medicine has a huge amount a clout with the pharmaceutical industry that backs them," Holland told Starts at 60.
Ad. Article continues below.
"The pharmaceutical industry has a lot to lose if all of a sudden we're giving patients acupuncture.
"That means that they're not going to be on any pain relievers, which means the bottom line that the pharmaceutical industry would be making on pain killers wouldn't be there.
Cohen says Australian hospitals need to overhaul the way they treat patients' pain levels.
"The point is even with the best drugs people aren't getting effective pain relief," Cohen said.
"We need to improve our pain management protocol and acupuncture should be a part of it."
Have you tried acupuncture? What was your last experience in hospital like?