New study reveals the painful truth about back pain medication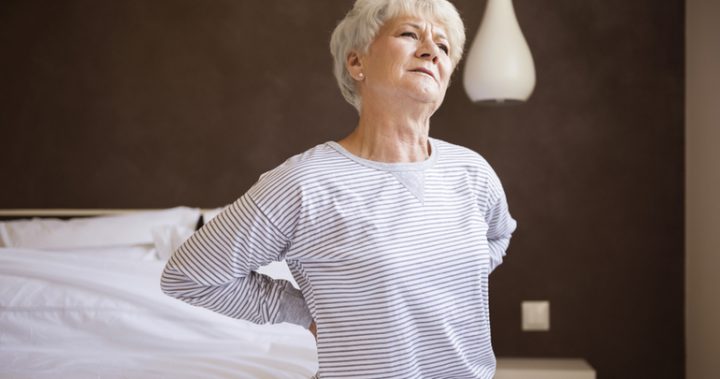 Back pain is nothing to take likely.  It can stop you in your tracks and strip away your ability to take part in the activities that you love.  The first line of defence against back pain is ibuprofen or paracetamol, but a new study has shown that the side effects of these drugs are doing you more harm than good.
Ad. Article continues below.
While the drugs do offer a short-term relief from some of the pain, lead-author of a new study Professor Manuela Ferreira told The Sydney Morning Herald, "They do reduce the level of pain, but only very slightly, and arguably not of any clinical significance".  She then added, "If you consider the side effects, which are important, we argue that the benefit is not really worthwhile."
A joint study by The George Institute and Sydney University's School of Medicine has shown that a change in lifestyle is maybe better for relieving your pain than these drugs.  Another researcher on the study, Gustavo Machado, said, "Millions of Australians are taking drugs that not only don't work very well, they're causing harm".  He added, "We need treatments that will actually provide substantial relief of these people's symptoms."
The study was conducted with 6000 people over 35 trials and found that only one in six people got any significant relief from their pain using these drugs.  With an average $8 billion spent on pain killers and back pain treatments in Australia each year it is a growing problem that needs to be addressed.  Professor Ferreira said, "There is a lot of money involved in back pain".  She added, "It's a problem everywhere in developed countries, so that's why we're trying to figure out what treatments are beneficial."
The study revealed that the best course of action if you suffer from back pain, are to reduce stress, anxiety while losing weight and exercising more.  Exercises that focuses on the back like yoga and Pilates is preferred.  Massage is also a great way of relieving pain. However, it is still best to always discuss these issues with your doctor as your case might need special attention.
Do you suffer from back pain?  What are some of your methods to relieve the pain?