Our life-saving poo: Readers reveal their bowel cancer test kit experiences
Sponsored Content
Cancer
2 weeks ago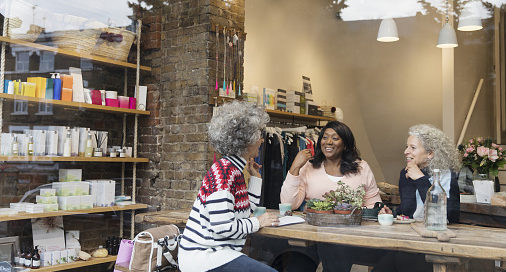 It's free, easy to do and could potentially save your life, so why are so many people embarrassed about using their bowel screening test kit or even talking about it with others?
Poo and bowel health may not seem like the greatest conversation topic, but when bowel cancer is the nation's second biggest cancer killer (making it deadlier than breast cancer, melanoma and prostate cancer), it's something we all need to be comfortable talking about.
If you're aged between 50 and 74, the National Bowel Cancer Screening Program now sends bowel cancer screening tests straight to your door every two years. The tests are supplied at no cost and it doesn't cost a cent to post them back either.
The purpose of the test is to detect bowel cancer early, which in turn can save lives. That's because bowel cancer can be successfully treated in up to 90 per cent of cases and success rates are highest if the cancer is detected at an early stage.
Yet just 38 per cent of eligible people in New South Wales return their test kit, with the remaining 62 per cent apparently preferring to risk dying of embarrassment – literally.
Plenty of Starts at 60 readers want to let reluctant test-users know that there's nothing to worry about when it comes to using the bowel screening test kit. The SAS community reports that the test is quick and simple to use, not as gross as some may fear, and in many cases, really has been life-saving.
Here's some real-life experiences from SAS readers who've done the test.
"I found the test really easy. You just need to read and follow the instructions. It's non-invasive, non-messy and over in a few minutes. It's private and you do it at your own pace. Paperwork simple and then you send it off in the pre-paid post pack. I do it every two years. I'm not sure why people are so anti doing it. It could save your life."
"I've done the test every time it's been sent. It is very easy, just read the instructions. Yes, we don't enjoy sticking a toothpick in our poo, but it's a small thing with a big benefit."
"I've done the test a couple of times and found it easy to do. I like that it is automatically sent to me rather than me having to remember to get a test done. I've only had negative results so far but really think it's worth doing to catch any problems early. And yes, I would I recommend it."
"I would recommend everyone who receives the bowel cancer test kit to go ahead and do it. I found instructions and methodology very straightforward and easy to do. I had one sent to me a few years ago and sent the sample back fairly quickly. I have had a few colonoscopies and polyps removed, so it's great to know you've got the all-clear."
"It's easy to do and everyone should do it. I had a friend who did it and they found blood. She had cancer. But it was caught in time and they were able to cut out that piece of bowel. She didn't need chemo or anything. Well worth the few minutes it takes to do the test."
"I think it is a wonderful free initiative from the government. So easy and straightforward instructions to follow. Why wouldn't anyone want to take up this valuable offer that could maybe help save your life?"
"I got sent the test when I turned 60, saved my life doing it. I know I have to go back to specialist every three years and have colonoscopy, as they found pre-cancerous polyps. So is it worth it? YES. Would I do it again? YES. Is it hard? NO."
While a test does involve getting a poo sample, you aren't required to touch the poo with your hands. Instead, the kit comes with a flushable toilet liner that you place in the toilet before doing your poo.
The kit also includes a collection tube, complete with a lid that comes with an attached stick used to scrape the top of the poo, before putting the lid back on the tube. The sample size needed is tiny, with just a piece the size of a grain of rice required for testing.
"People might perceive that it's dirty or that it's difficult to do and it's actually neither of those things," Christopher Horn, the Cancer Institute NSW's bowel cancer screening program manager, says.
"People don't have to touch poo to do the test and there's some very clear instructions. It's very easy to do the test at home."
That tiny sample is used to detect traces of blood in your poo that can be a sign of bowel cancer or pre-cancerous growths. That blood won't necessarily be visible to you, though, which is why doing the test is key.
Once you collect a sample from two separate poos within three days of each other – all the while keeping the first sample cool in the fridge with the non-transparent zip-lock bag provided – it's as simple as filling in the participation form and sending the samples back in the postage-paid envelope.
"Within a couple of weeks, the lab will send the results to you and to your GP that you can nominate on the form. They will also send the result to the register," Horn explains. "One of two things will happen. People will get a result that's either positive or negative."
A positive result means blood has been detected in your poo, but doesn't necessarily mean you have cancer. The next step is to discuss the results with your GP, who might suggest further testing to determine the cause of the bleeding.
It's hoped that by 2020, early detection by bowel cancer tests will have saved 500 people by picking up their cancer while it can be successfully treated.
To help get everyone talking about the importance of bowel cancer screening without feeling embarrassed, the Cancer Institute NSW recently released a funny video about having the conversation with friends and family.
The video features a well-groomed lady shocking her lunch guests with the announcement that she's going to do a poo and "poke it with a little stick".
"Bowel cancer kills conversation, but it doesn't have to kill you," the video explains. "Do the test."
It's a message the Cancer Institute NSW's expert can't repeat often enough.
"Start the conversation," Horn says. "Ask your friends if they've done the tests. We need to normalise it. This is something we all do and need to do to look after ourselves. Our parents, our friends, we all need to be making sure we're doing this and getting checked."
You can find more information about the National Bowel Cancer Screening Program at www.dothetest.com.au, including videos to show you how to do your own test.
Have you done your free bowel screening test? Did you find it easy to do?

Bowel cancer is Australia's second biggest cancer killer. But, if detected early, it can be successfully treated up to 90% of the time. The National Bowel Cancer Screening Program is sending out free bowel cancer screening tests to all Australians aged 50 to 74. Do the test, when it comes in the post.