Why drinking a cuppa could do wonders for your eye health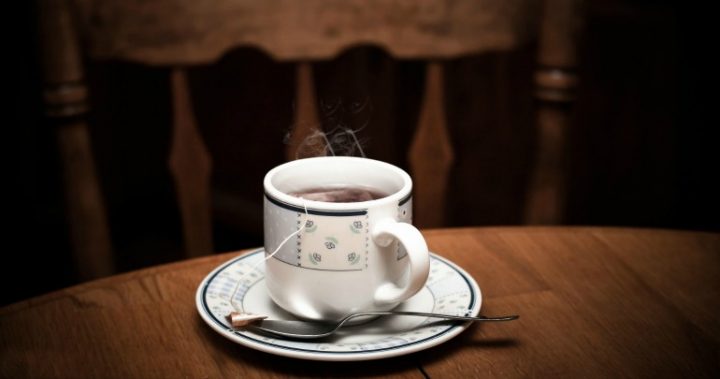 If you're the kind of person who loves nothing more than a good cuppa tea, you may be happy with the results of a new report.
A new study has suggested that a hot tea can actually help when it comes to preventing the harmful eye disease known as glaucoma.
The condition, which is known to cause blindness, impacts the levels of fluid in the eye.
As a result, the optic nerve is often impacted and when left untreated, can lead to sufferers going completely blind.
It's something that can affect people of all ages but the risks of contracting it increase with age. At present, around 57.5 million people globally are living with the condition.
Ad. Article continues below.
The good news is the research by the British Journal of Ophthalmology suggests that a hot tea can actually lower the risks associated with the eye condition.
Researchers analysed data from 2005-2006 and looked at eye health in 1,678 people over the age of 40.
As part of the research, participants were asked how often they drank a variety of drinks including tea, coffee and fizzy drinks throughout the year.
Surprisingly, the results found that people who said they drank more than six cups of hot tea each week weren't as likely to suffer the condition. In contrast, the results weren't the same with the other drinks – including iced teas.
They concluded that based on the findings, people who drank tea were 74 per cent less likely to get glaucoma.
Ad. Article continues below.
"Participants who consumed hot tea daily were less likely to have glaucoma than those who did not consume hot tea," the paper read.
"No significant associations were found between the consumption of coffee, iced tea, decaffeinated tea and soft drinks, and glaucoma risk."
It also noted that more studies would be needed to confirm the actual impact hot tea can have on reducing the risks of glaucoma.
Despite the findings, many in the health profession encouraged people to take caution.
"Absolutely nothing is proven or even strongly evidenced," Melanie Hingorani from the Royal College of Ophthalmologists explained to The Guardian.
Ad. Article continues below.
She said that older people should have their eyes checked every two years, or more regularly for people at risk.
Typically, eye drops or other medications help people living with the condition.
What do you think? Could drinking tea actually help when it comes to your eye health?