Judi Dench reveals her down-to-earth tricks for coping with vision loss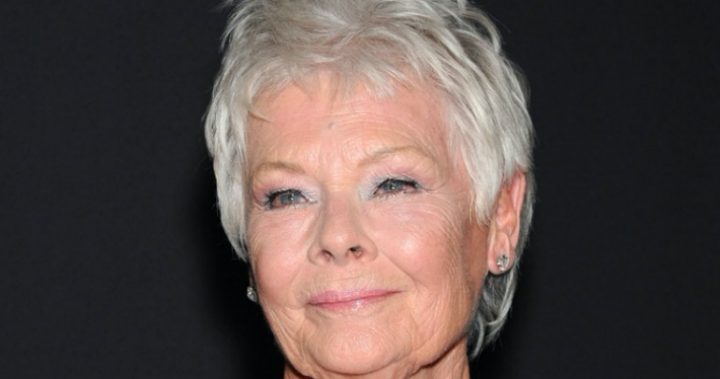 Dame Judi Dench has explained in a new interview how she's adapted to the effects of macular degeneration, which has caused irreversible damage to her sight, with typical British 'stiff upper lip' style.
Speaking to the Los Angeles Times, the 82-year-old film star told reporter Glenn Whipp that "you just have to get on with it", while noting that although she's sitting only an arm's length from him, she can only see the outline of his face.
Dench said that she had everything she read blown up to "33-point size" so that it looked ridiculous to others but enabled her to read.
"It looks ridiculous [but it doesn't matter, it works," she said, adding that she also had a "wonderful friend" who read to her.
"You can adapt to anything quickly," she went on. "If I had gone to bed one night able to read and then I was not able to read the next morning, that would be one thing. This was gradual, so I could adjust."
Ad. Article continues below.
The celebrated actress revealed in 2012 that she had macular degeneration, a inheritable condition that she says she got from her mother. Dench reportedly has both types of macular degeneration – slow-developing 'dry' in one eye and rapid and severe 'wet' in the other – and has previously said that it meant that she could no longer travel alone or paint as she used to. Even watching movies was difficult, she's admitted in recent years.
Not that these setbacks seem to bother the irrepressible actress, who's currently on the big screen in the remake of Murder on the Orient Express.
Told in the LA Times interview that she'd been described by Victoria and Abdul director Stephen Frears as "mischievous and subversive", she's delighted.
"Oh, subversive," she replied. "I rather like that. 'Subversive' is interesting, I should say."
Do you have the same sight-related condition as Judi Dench? Do you have personal tricks for coping with its effects?