How new robot cats could help people living with dementia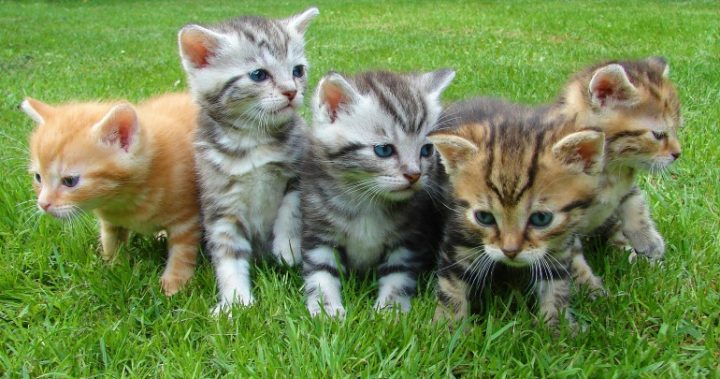 A new US project has been granted funding for a product that could improve the lives of people living with dementia.
Dubbed ARIES or Affordable Robotic Intelligence for Elderly Support, the product is a robot cat of sorts with a purpose of helping the elderly and people living with memory loss.
As well as being incredibly adorable, the cats and dogs will assist people by regularly reminding them to complete daily tasks and prompt them to do things that they would usually forget.
The Mirror reports that toy company Hasbro has teamed up with America's Brown University in Rhode Island to develop the new product.
They've been granted a U$1 million (A$1.3 million) science grant to fund and develop the toy.
Ad. Article continues below.
Read more: The four life-changing moves to make after a dementia diagnosis
In fact, they're looking at ways of adding artificial intelligence features to a current Joy for All pet toy, which currently retails for around A$150 (US$120).
It is reported that features that could be added to the current toy include reminding people of important events such as doctor appointments, reminding them when to take medication and even prompting patients to pick up their glasses.
Berram Malle, a professor at Brown University who has worked on the project explained to the Mirror how exactly the cat or dog would work.
"It makes itself known and reminds the person," he said.
Ad. Article continues below.
"It might point towards the medication box that the person hadn't thought of. Our idea was, we can bring expertise for the artificial intelligence, for the mechanics and the human, robot-interaction side."
Read more: New research suggests marriage can lower dementia risk
There are also hopes that the robot will bring companionship to people living with dementia and elderly people who are prone to loneliness. 
At present, the Hasbro toy acts as a pet of sorts for children who can't keep real pets.
They strike a remarkable resemblance to the real thing and respond to being spoken to, pat and spoken.
Ad. Article continues below.
Hasbro's vice president of business development Ted Fischer explained that it made sense for them to develop their current toy for older people.
"Knowing that we can bring what Hasbro brings to the table and layer that with what Brown has also meant to our local community, but doing it together to have a broader local impact – hugely powerful and super exciting," he told the Mirror.
It is expected to take the team three years to fully develop the robot, with hopes that the first tests with dementia patients will be rolled out by 2019.
What do you think? Would you use a robot like this, or get one for a loved one who lives with dementia?