8 foods to boost your eye health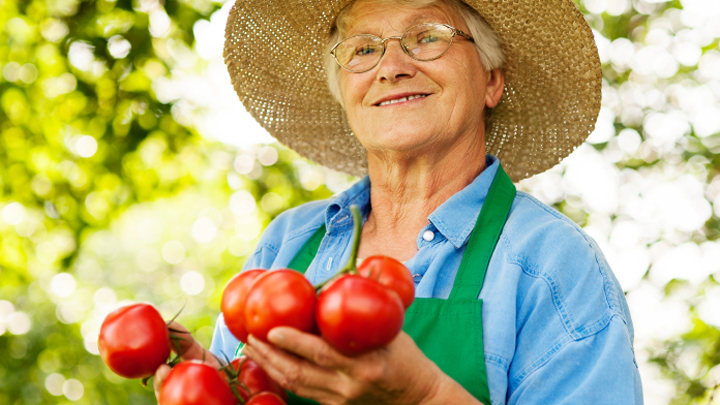 This week (24-30 May) is Macular Degeneration Week and today we are highlighting the importance of having your macular checked.
Macular Degeneration is Australia's leading cause of severe vision loss and blindness, but many Australians still wrongly confuse symptoms of the disease as a normal sign of ageing.
The disease affects more than 1.15 million Australians over 50, with this number set to increase to 1.7 million by 2030 without appropriate prevention and treatment measures. So don't be in the dark about Macular Degeneration and consider having an eye examination during Macular Degeneration Awareness Week.
To improve your eye health, there are a number of foods that can assist, along with regular eye tests – here are 8 of the best:
1. Fish
Ad. Article continues below.
You've probably heard it many times before but there's a reason why omega-3 fatty acids are so good for you. And one reason is because they can protect you against macular generation. A diet filled with salmon, tuna and sardines will ensure you have a good supply of omega-3s. If you don't like fish or seafood, you can get these crucial proteins through fish oil supplements, easily available at your local chemist.
2. Leafy Greens
Getting your leafy greens is not only great for your health but it's great for your eyes as spinach, kale and other dark green vegetables are packed full of lutein which is an important plant pigment that aids in stopping the development of macular degeneration and cataracts. Broccoli, peas and avocados are also good sources.
3. Eggs
Lutein and vitamin A are found in eggs, and may protect against blindness and dry eyes, as well as promoting eye health and function.
Ad. Article continues below.
4. Whole Grains
The lower your glycemic index (GI), the less likely you are to contract macular generation. So if you love your grains, why not swap them for quinoa, brown rice, whole oats and whole-wheat breads and pasta? The vitamin E, zinc and niacin found in whole grains are great for overall eye health.
5. Citrus Fruits and Berries
Citrus fruits and berries are high in vitamin C, a vital nutrient for maintain eye health and warding off macular degeneration. Get your recommended daily intake from oranges, grapefruits, lemons and berries.
Ad. Article continues below.
6. Sunflower Seeds
Help keep your eyes healthy and disease-free by nibbling on sunflowers seeds, which are excellent sources of vitamin E and zinc.
7. Tomatoes
We all know carrots are great for your vision, but what about tomatoes? Tomatoes contain carotenoids, including lycopene, which helps give them their vibrant red colour. Research shows that the lycopene present in ocular tissues helps prevent light-induced damage to the retina and other areas of the eye. Tomatoes are also an excellent source of vitamin C, another vision protector.
Ad. Article continues below.
8. Olive Oil
Extra virgin olive oil is known for its antioxidants but you can also add it to the list of foods to eat for eye health. A study from the University of Jaén experimented with supplementing olive oil with lutein, a substance with antioxidant activity that plays a role in eye health and found it highly effective.
Tell us, how often do you have eye tests?