10 free podcasts that will stimulate your mind and soul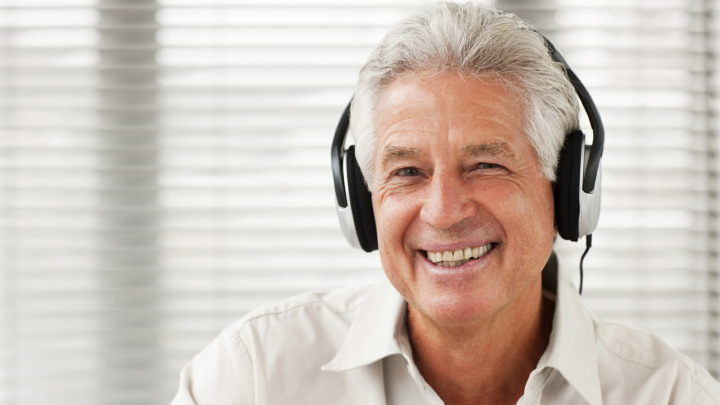 For many of us, technology seems to moving at a rate that is just too fast to keep up with. The ever-changing face of technology can discourage, or even disillusion, the most savvy of us tech users and it can force people to completely give up with new gadgets or programs.
This shouldn't be the case! There are so many new things that exist that can give us a boost while also allowing us to remain alert and aware of trends, and one of them is podcasts.
Podcasts are similar to radio talk shows but the difference is that they stream online, and are no more difficult to listen to than loading a YouTube video! Now you can listen to your favourite podcasts or radio shows on demand, whether you're in the car, at home or on public transport.
1. The Daily Boost
Ad. Article continues below.
Need a little extra motivation? Self-help podcast The Daily Boost delivers just that. The show delves into the minds thought processes, with host Scott Smith setting out to help you find what truly makes you happy, what reduces overall stress, how to find new inspiration as well as examining what social skills we can develop in order to help you balance your life.
2. Meditation Oasis
Meditation Oasis is a great place to begin if you want to try out meditation in podcast form. Many of us have a million things to worry about at any one time. Meditation is used around the world as an effective way of reducing this symphony of thoughts down to just a couple or single important thought processes. Find new flow within life through guided meditations with or without music through the instructions from co-hosts Mary and Richard Maddux.
Ad. Article continues below.
3. Invisibilia
Latin for "all the invisible things," Invisibilia examines the invisible forces that can affect human behaviour. Using narrative storytelling and scientific research, co-hosts Lulu Miller and Alex Spiegel, uncover what it is that can influence us even when we can't see the problem.
4. Strangers
Many of us walk past dozens of people we don't know every day. But imagine the stories you would uncover if you stopped to ask just a handle of these people about their lives. Strangers is a weekly podcast that shares the true stories of people we meet. In listening to host Lea Thau, you just might begin to question the person you really are as well. While this can be unsettling to do, it can also be thoroughly satisfying as well.
Ad. Article continues below.
5. TED Radio Hour
TED talks happen around the world which host a variety of speakers from all walks of life who encourage people to think about things in different ways. TED Radio Hour is no different. Based off of the show's best speakers and hosted by Guy Raz, the podcast allows listeners to think about the progress of the past and fresh ways to address problems and ideas in the future.
6. Bulletproof Radio
Ad. Article continues below.
Dave Asprey, tech entrepreneur, is the man behind Bulletproof Radio. This is a podcast that focuses on ways in which to streamline your life and become the best version of yourself physically, mentally and emotionally. Each week the show brings you a wealth of knowledge of doctors, biochemists, nutritionists and meditation experts to help you find this "bulletproof" state within yourself.
7. Stuff to Blow Your Mind
Co-hosts Robert and Julie answer some of life's more interesting questions each week in a conversational show format. The podcast bases itself around the sciences that are designed for those who don't necessarily have expertise in those areas but are curious to learn more. Questions such as "does money increase happiness?" are asked and answered using science as a basis, but with a healthy dose of humour, the show is an interesting and quirky one to start any day off with.
Ad. Article continues below.
8. The Partially Examined Life
Anyone who enjoys thinking about how we think will find The Partially Examined Life a worthy listen. This is a philosophy podcast that isn't afraid to get amateurs to jump right in, and explores a new question or concept each week. In each episode, the narrators pick a short text and chat about it in a way that everyone can follow as well as enjoy.
9. Conversations with Richard Fidler
Conversations is an immersive experience. Each week ABC radio host Richard spends an hour examining the life of someone else. Stories from scientists, carers, musicians and philosophers; from boxers, prisoners, princes and prime ministers are covered. This is a great way to gain some perspective from those whole lives whose may be quite different to your own.
Ad. Article continues below.
10. Stuff You Should Know
Each week, hosts Chuck Bryant and Josh Clark chat about a topic and break down the complex science or sociology behind it into easy to understand concepts. With a friendly conversational tone, you feel more like you are sitting with friends instead of being at lectures. There is a real sense of curiosity from the hosts as they talk about subjects from platypuses to zombies.
Have you ever listened to a podcast before? Do you have a favourite podcast channel? Let us know in the comments below.