Delicious apricot and custard Danish pastries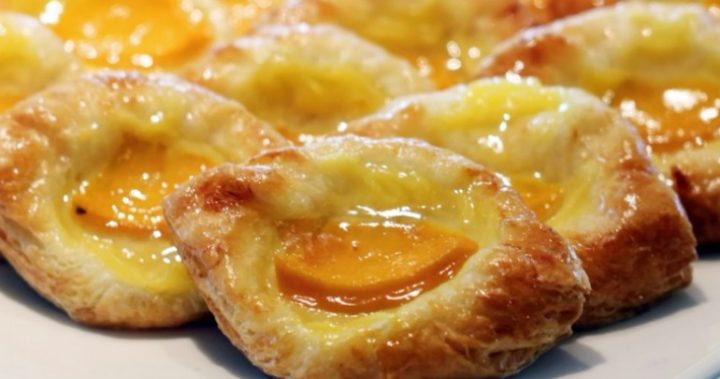 When it comes to baking, sometimes there's nothing more delicious than a Danish.
If you're looking for something a little different to whip up in the kitchen, these delicious apricot and custard Danish pastries are worth a try.
Super crumbly and bursting with flavour, they make the perfect sweet treat or afternoon tea snack. The best part is it they don't take too long to cook.
Ingredients
410g apricot halves in syrup
3 sheets frozen puff pastry, lightly thawed
2/3 cups double thick vanilla custard
2/3 cups almond meal
1 lightly beaten egg
Method
Preheat oven to 200°C.
Drain apricots and place 12 on kitchen paper.
Cut pastry sheets into 4 even squares, adding tbsp custard (mixed with almond meal) in centre of each. Add apricot to each.
Roll pastry corners towards centre of Danish, keeping apricot exposed.
Flatten pastry with fingers and pin each joint together.
Line oven tray with baking paper, brush each pastry with egg and bake for 20 mins.
Wait to cool and serve.
For extra flavour, feel free to add icing sugar to each Danish.