Irresistible Choc Ripple and Malteser balls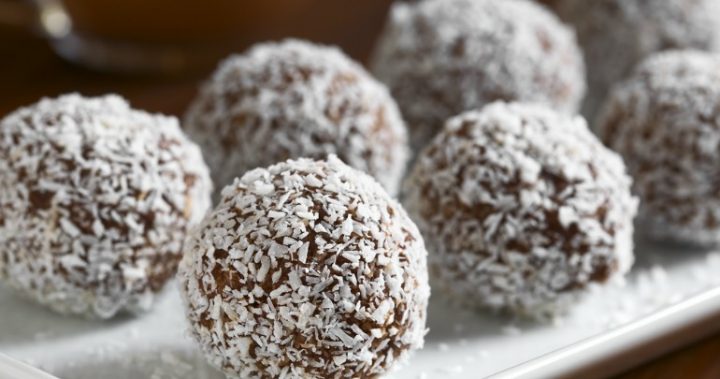 Who doesn't love traditional rum balls?
Well, if you love those, you're going to be positively smitten by these super-indulgent and rich Choc Ripple balls – and they even have a Malteser hidden in the middle!
The best thing about these is that they only have four ingredients, and you can whip up a batch in 10 minutes. The Choc Ripple biscuits make a lovely, rich and crumbly mixture when crushed and mixed with the condensed milk, and the Malteser is an extra tasty treat hiding inside. The coconut coating is the icing on this scrumptious cake!
Yum! We can't wait to whip up a batch of these beauties!
Ingredients
2 x 250g packets of Chocolate Ripple biscuits
1 x 395g tin of condensed milk
155g bag of Maltesers
3/4 cup desiccated coconut
Method
Using a food processor, blend the biscuits into fine crumbs. You can also do it the old-fashioned way by placing in a bag and using a rolling pin to crumble them.
In a large bowl, mix together the crumbs and the condensed milk until well combined.
Take heaped teaspoons of the dough and push a Malteser into the centre. Roll dough into a ball around the Malteser.
Roll the balls in the coconut until well coated. Can be stored in an airtight container in the fridge for up to one week.